17 December 2019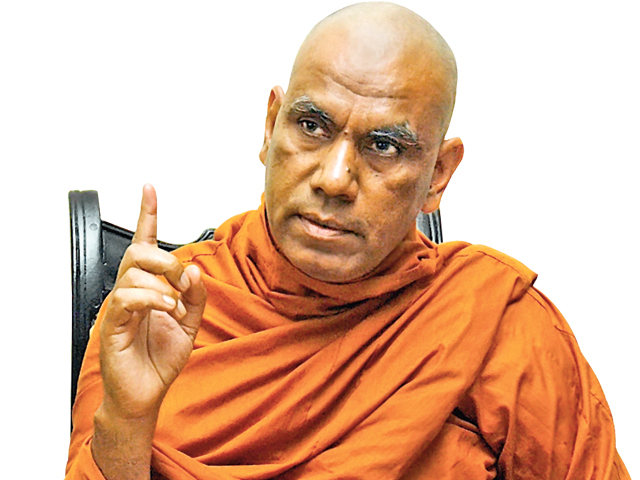 Senior Sinhala Buddhist monk Omalpe Sobitha has called for Sri Lanka to withdraw from the Commonwealth in retaliation to the newly elected British Prime Minister's call for reconciliation and accountability in Sri Lanka. 
Speaking at a press conference, the monk reacted to a video released by Boris Johnson on the eve of Britain's general election, by saying "he ends the speech by thanking in Tamils".
"We are not sure if he was elected as PM of Britain or of Sri Lanka," said the monk. "We need to condemn this statement and withdraw from the Commonwealth," 
The monk's statement follows similar criticism made by senior Sri Lankan politicians and the Sri Lankan High Commission in London, who were up in arms with the Conservative party manifesto. This manifesto called for the continued backing of "international initiatives" for reconciliation, stability and justice "across the world" and in "former and current conflict zones", singling out the situations of divided states in Cyprus, Sri Lanka and the Middle East.
Read more here: British prime minister thanks Tamils and hopes for accountability in Sri Lanka
In his statement Prime Minister Boris Johnson thanked the British Tamil community for their contribution to life in the UK and expressed hopes for accountability in Sri Lanka. 
In a video message that Johnson released on Twitter on the day of Britain's general election, he said:
"I want to thank the Tamil community for everything they do for our country. And I think that the values of the Tamil community and the contribution they make to the NHS, to the entrepreneurship in our country, the value they attach to education, educational achievement make a fantastic difference."
Johnson went on to add,
"I just want to say very much that I hope there will be a reconciliation in Sri Lanka, accountability for what has gone before us, what's happened in the past and long term peace in Sri Lanka. Nandri."
 Read the Daily Mirror's reporting here.