06 February 2019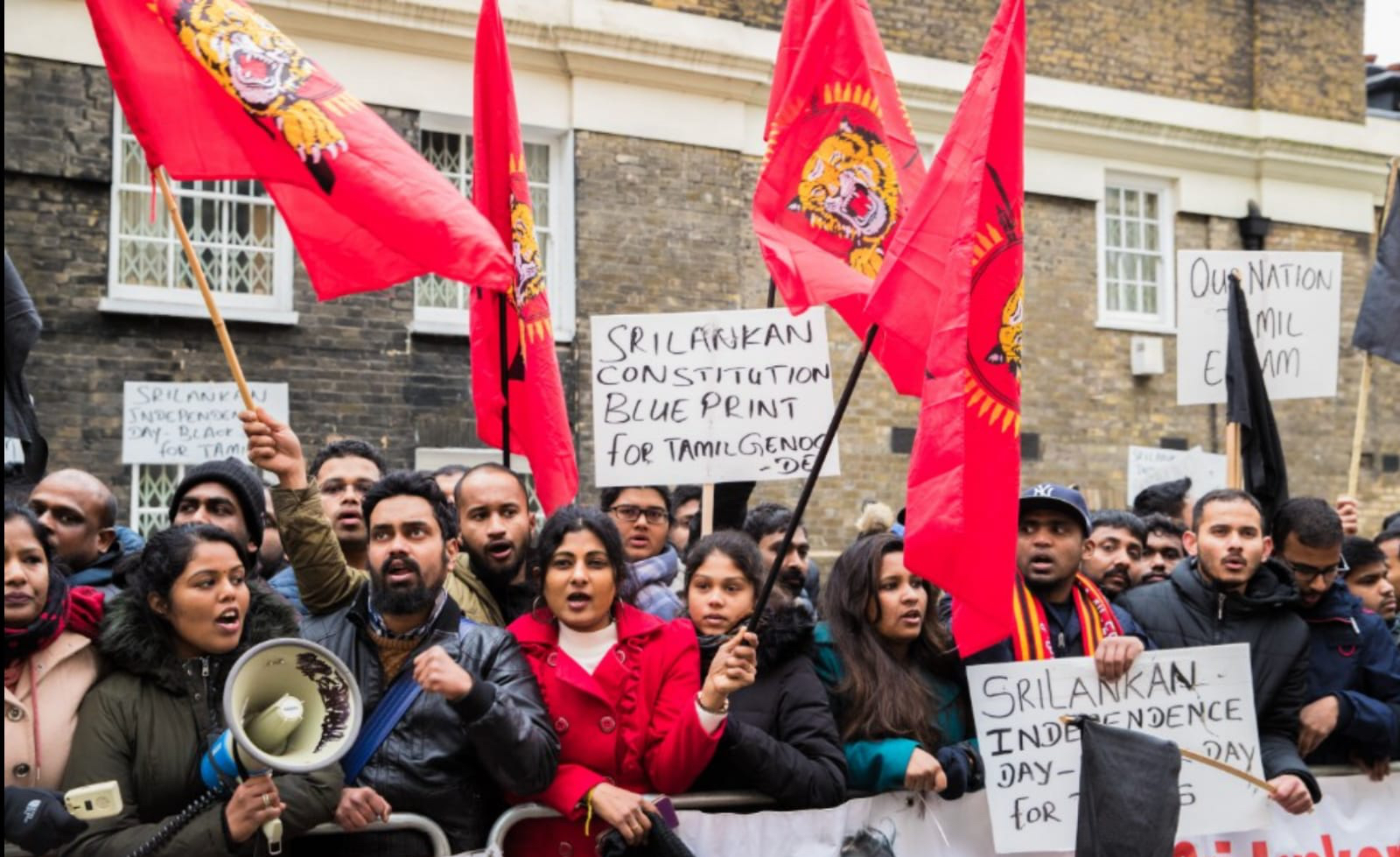 British Tamils protested outside the Sri Lankan High Commission in London on Monday, Sri Lanka's 71st Independence Day.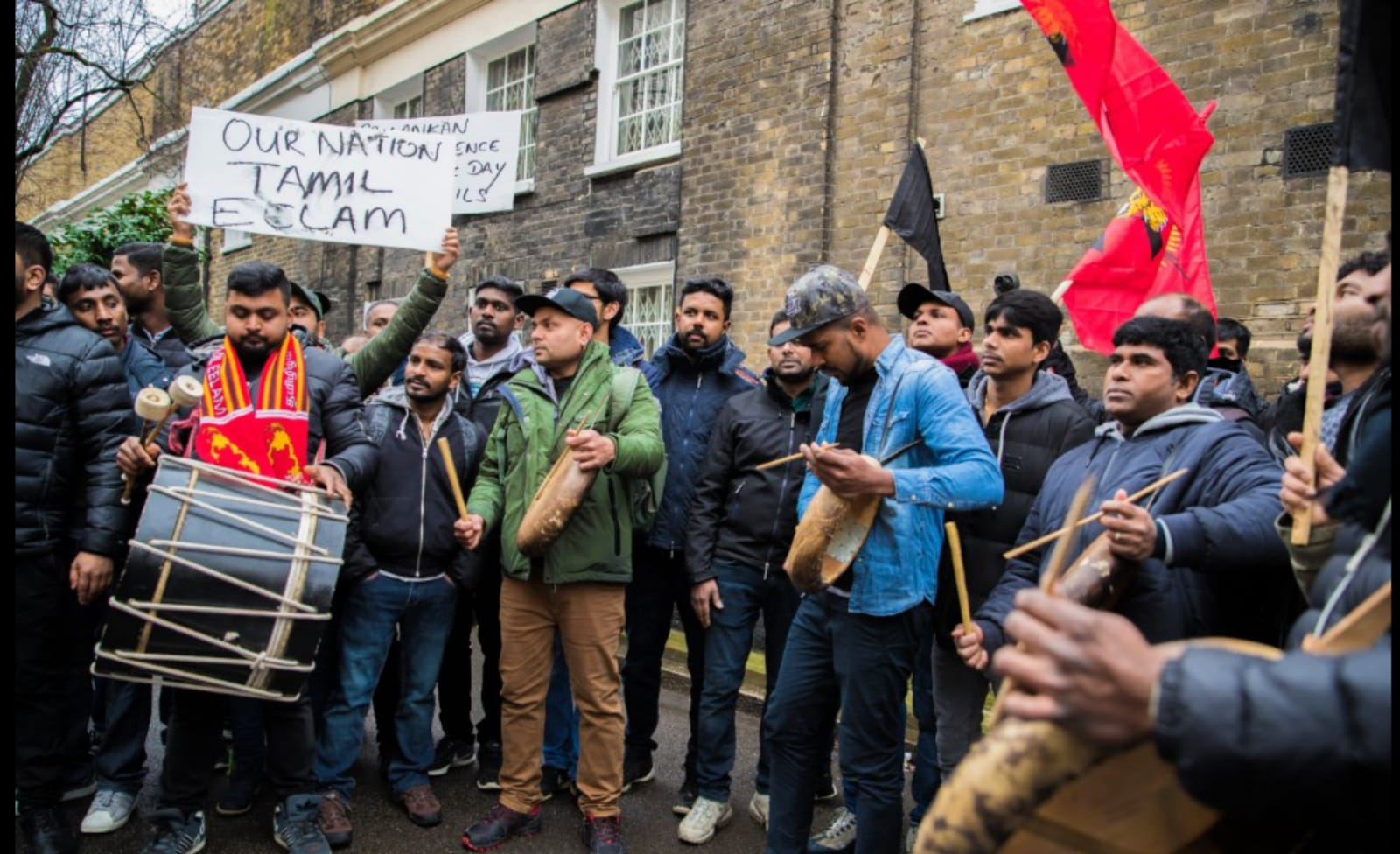 Protesters held black flags and Tamil Eelam flags and said that the day was a black day for the Tamil nation that marked 71 years of genocide and oppression at the hands of the Sri Lankan state.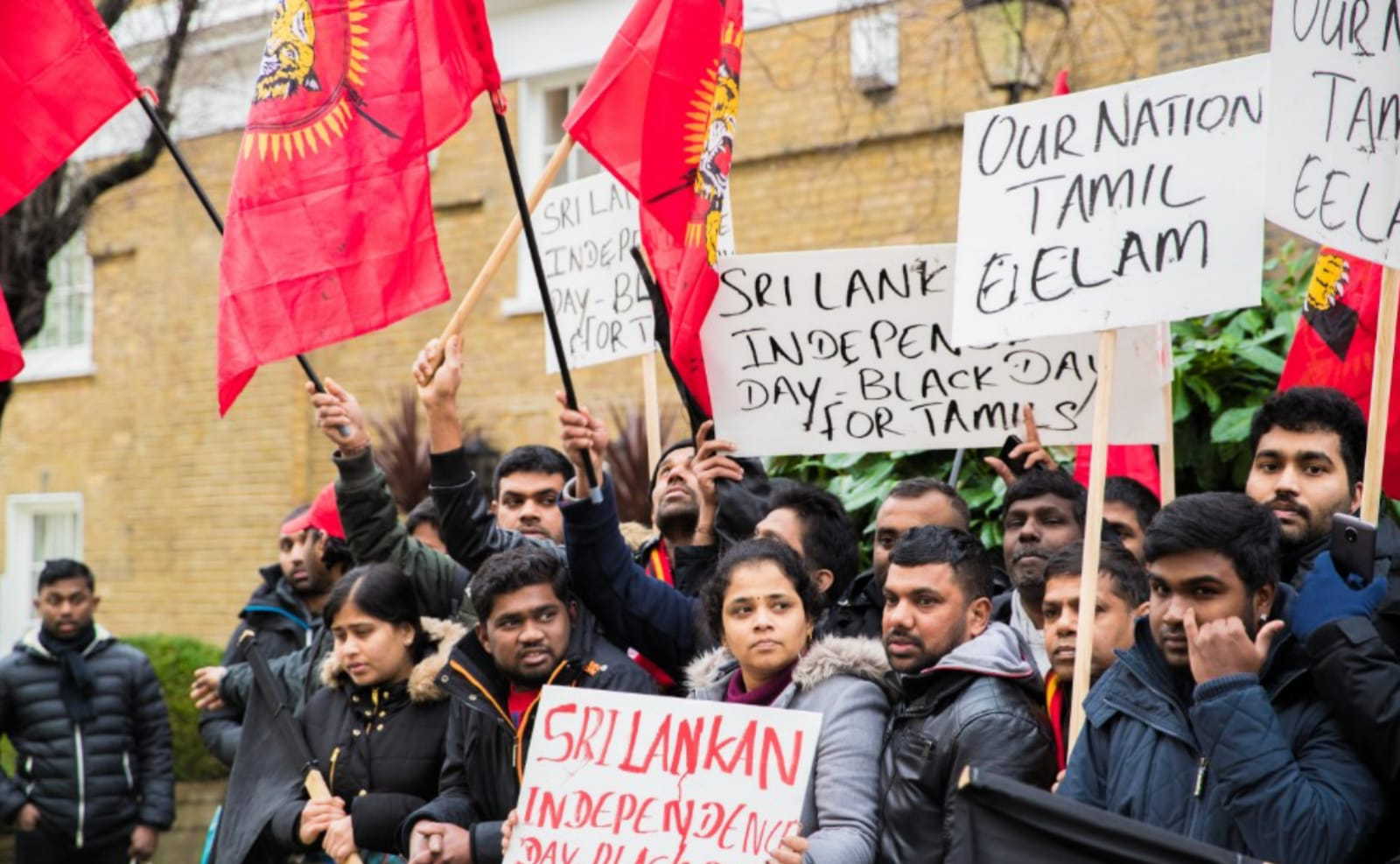 The demonstration mirrored similar protests across the Tamil homeland.
Many of the London protesters had also witnessed the death threats made by Sri Lankan brigadier Priyanka Fernando at the same protest in front of the high commission, one year ago.