04 February 2019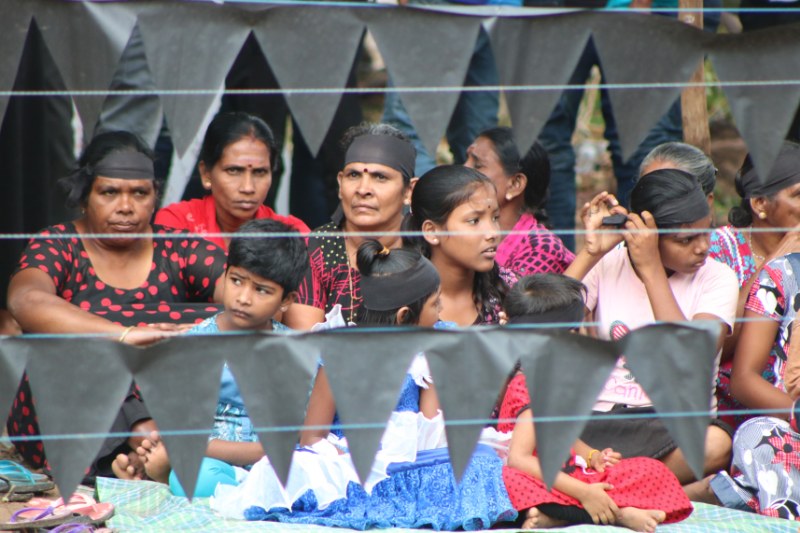 Tamils across the North-East held black flags today in protesting at the celebrations by the Sri Lankan state for independence day, arguing that the Tamil nation was not free and lacked even basic rights such as land rights. 
Batticaloa 
In Batticaloa, families of the disappeared protested by the Eastern University campus, rejecting the celebrations of independence, and calling for the government to provide answers for their disappeared loved ones.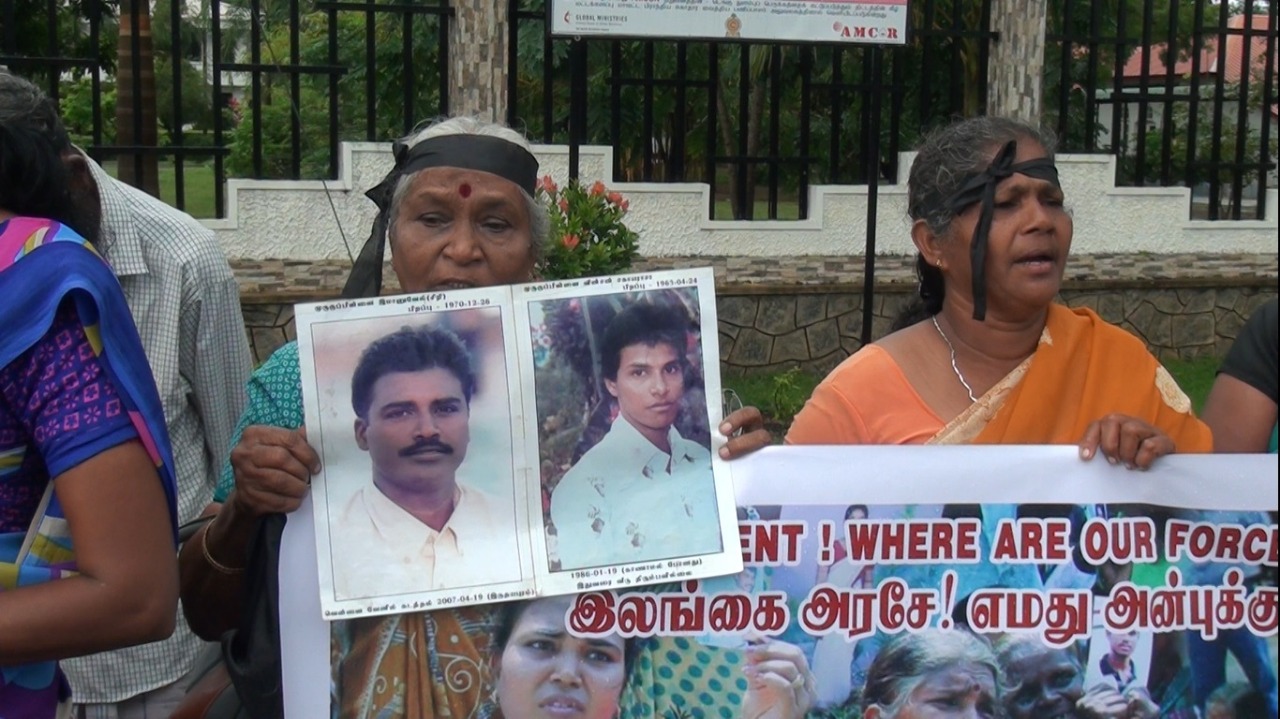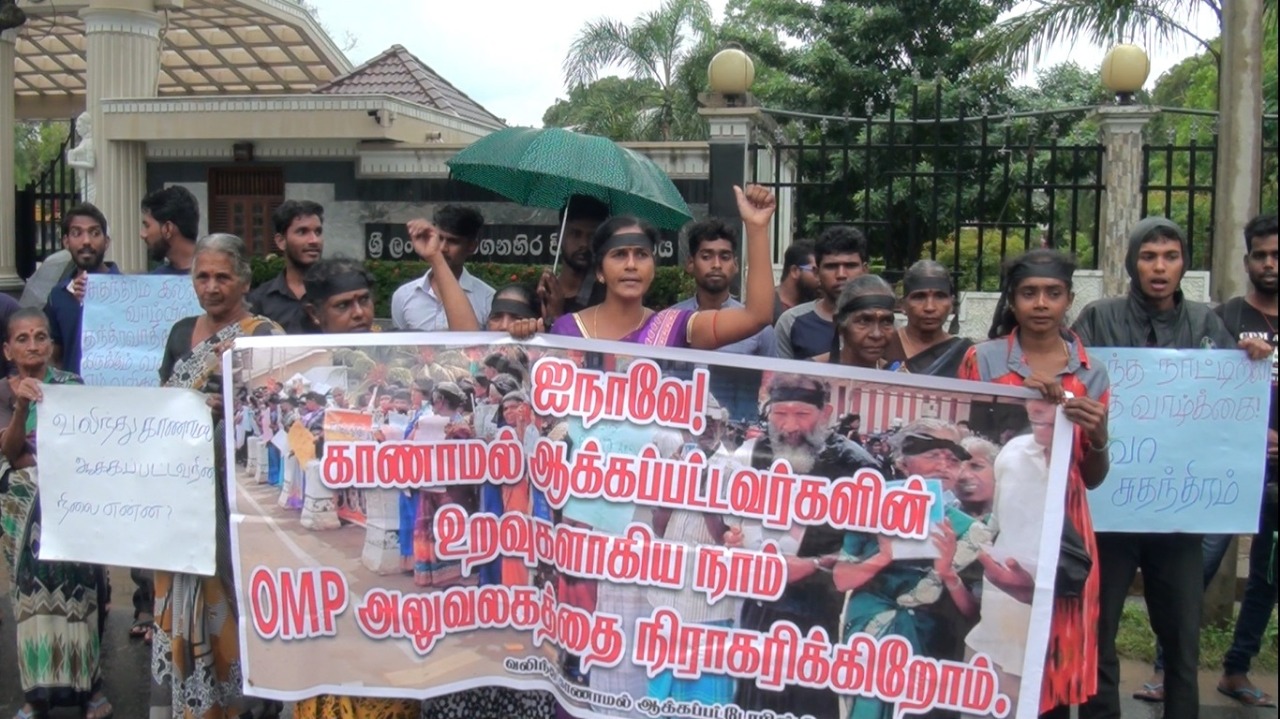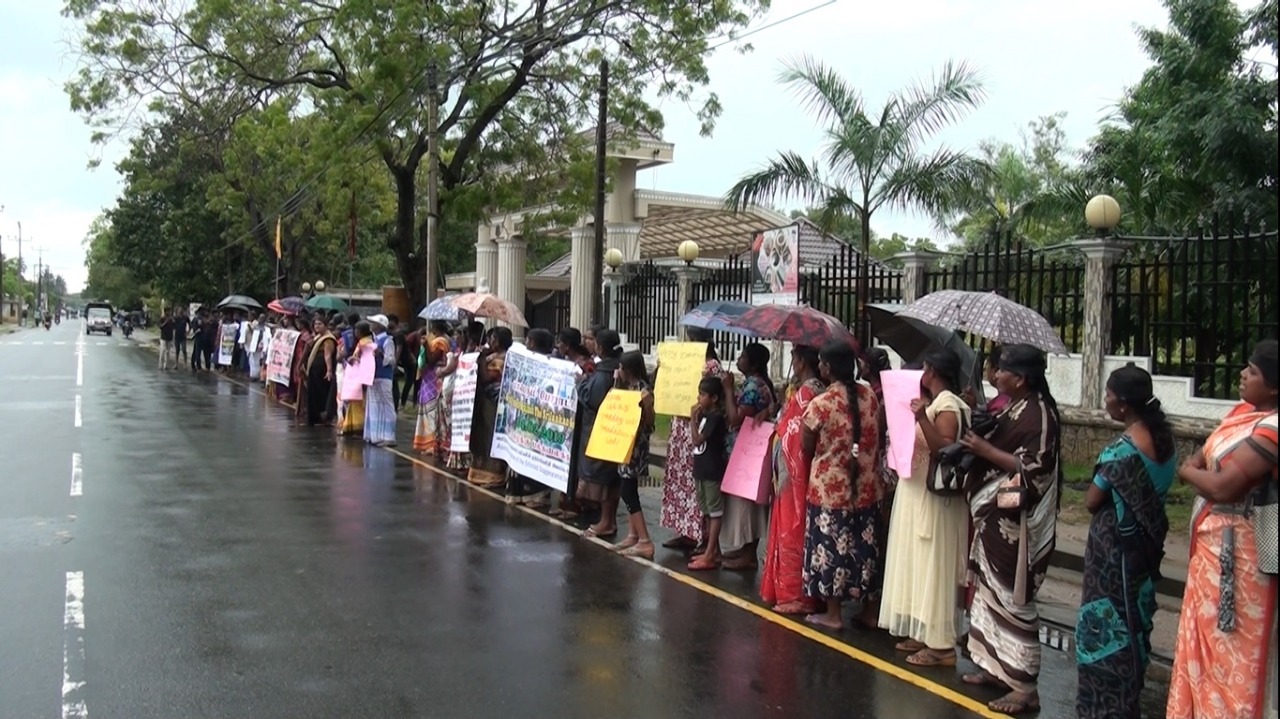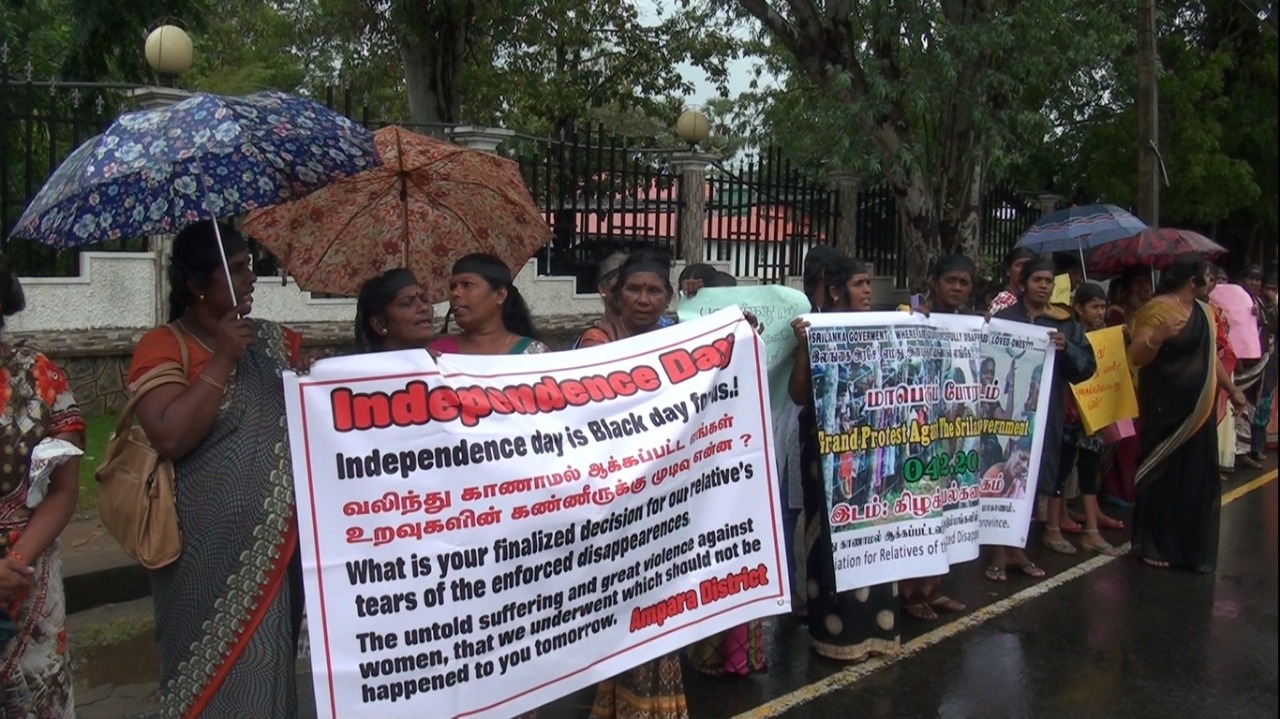 Mullaitivu 
In Keppapulavu, families held black flags in protest, also marking the 706th day of protesting against the military ongoing occupation of their lands.
Last month after the president failed to deliver on his pledges, families moved their protest to dirctly in front of the military camp built on their lands.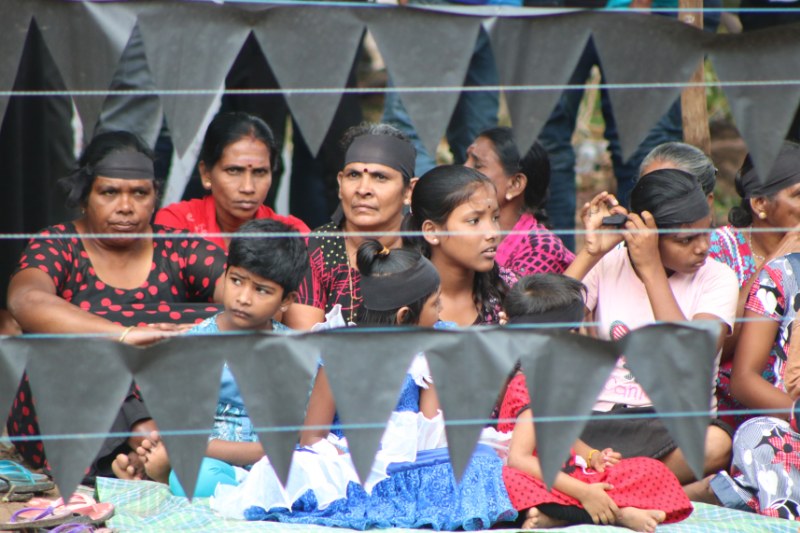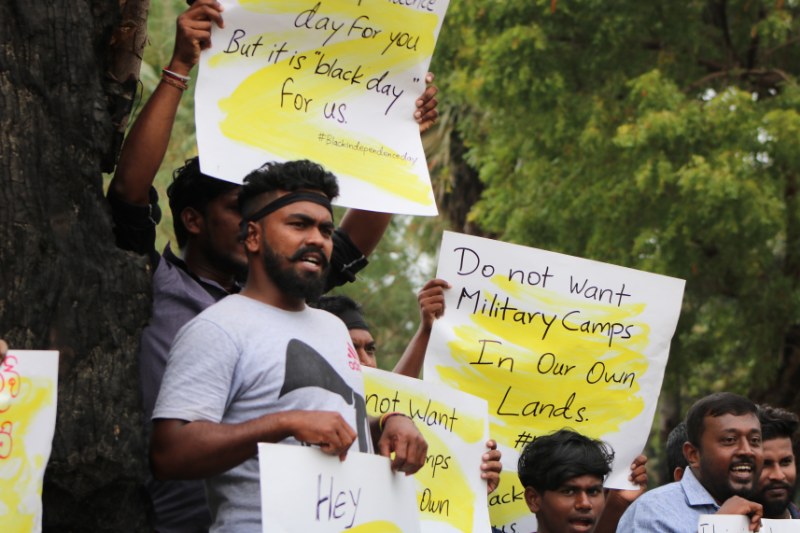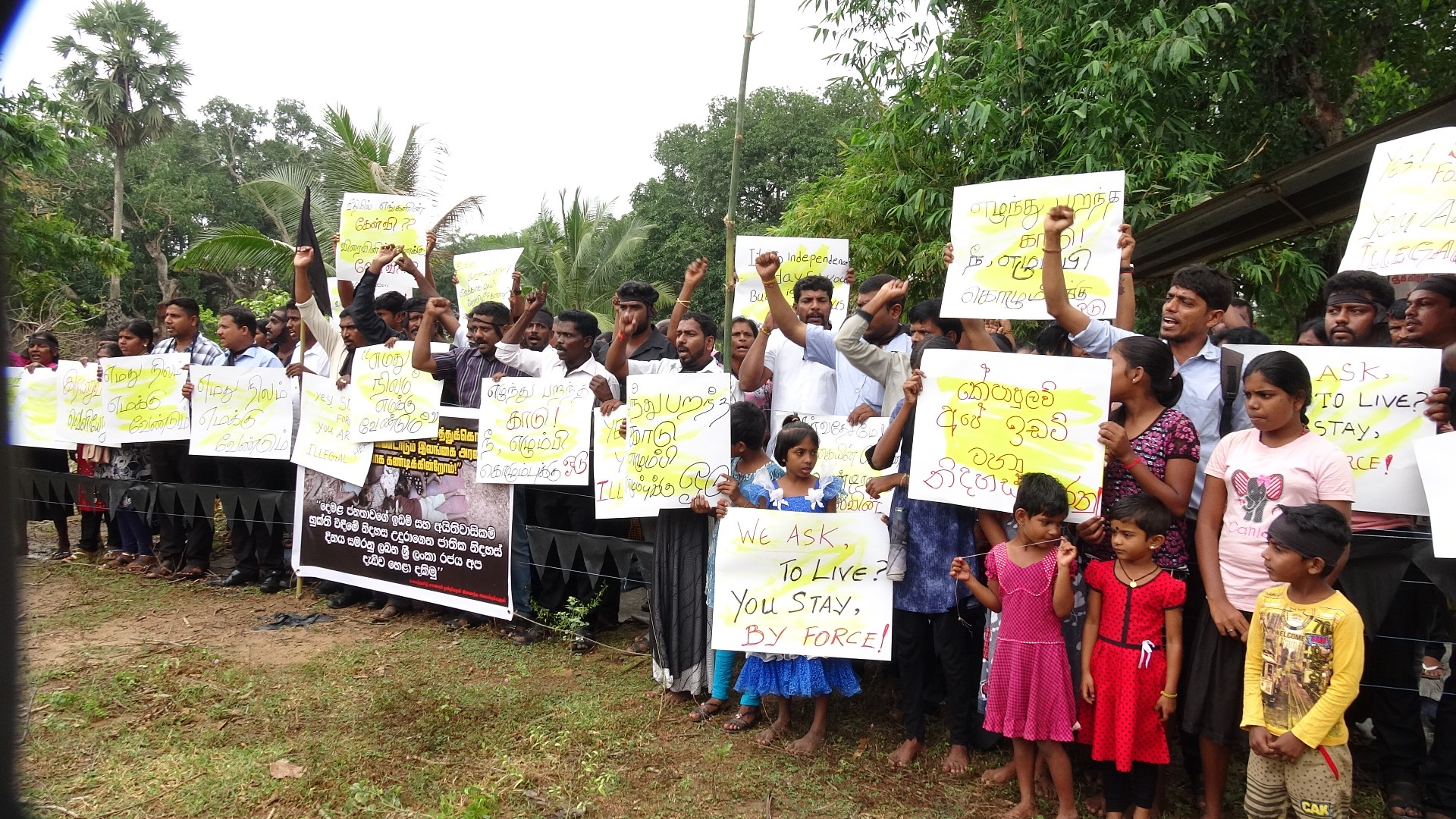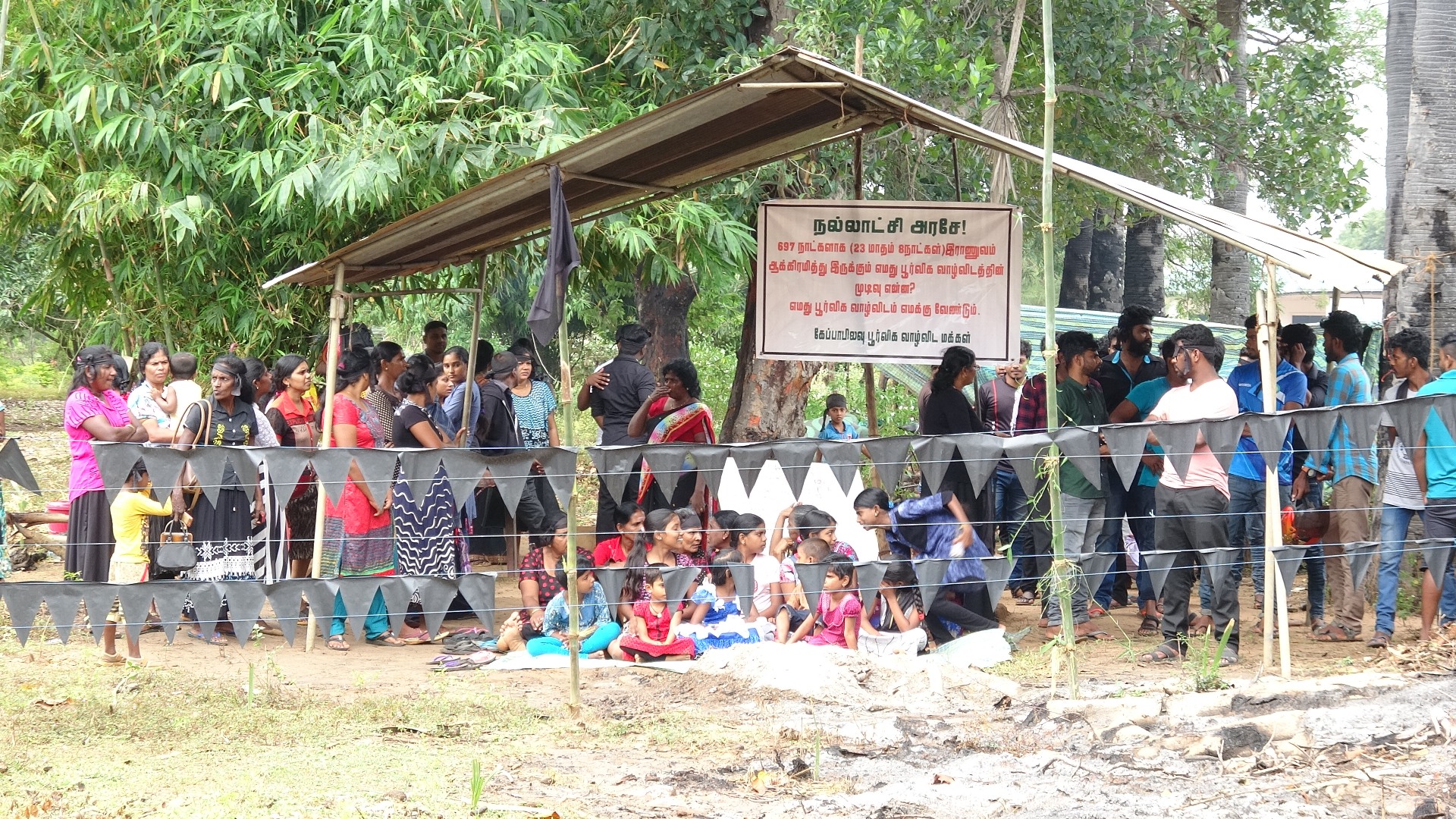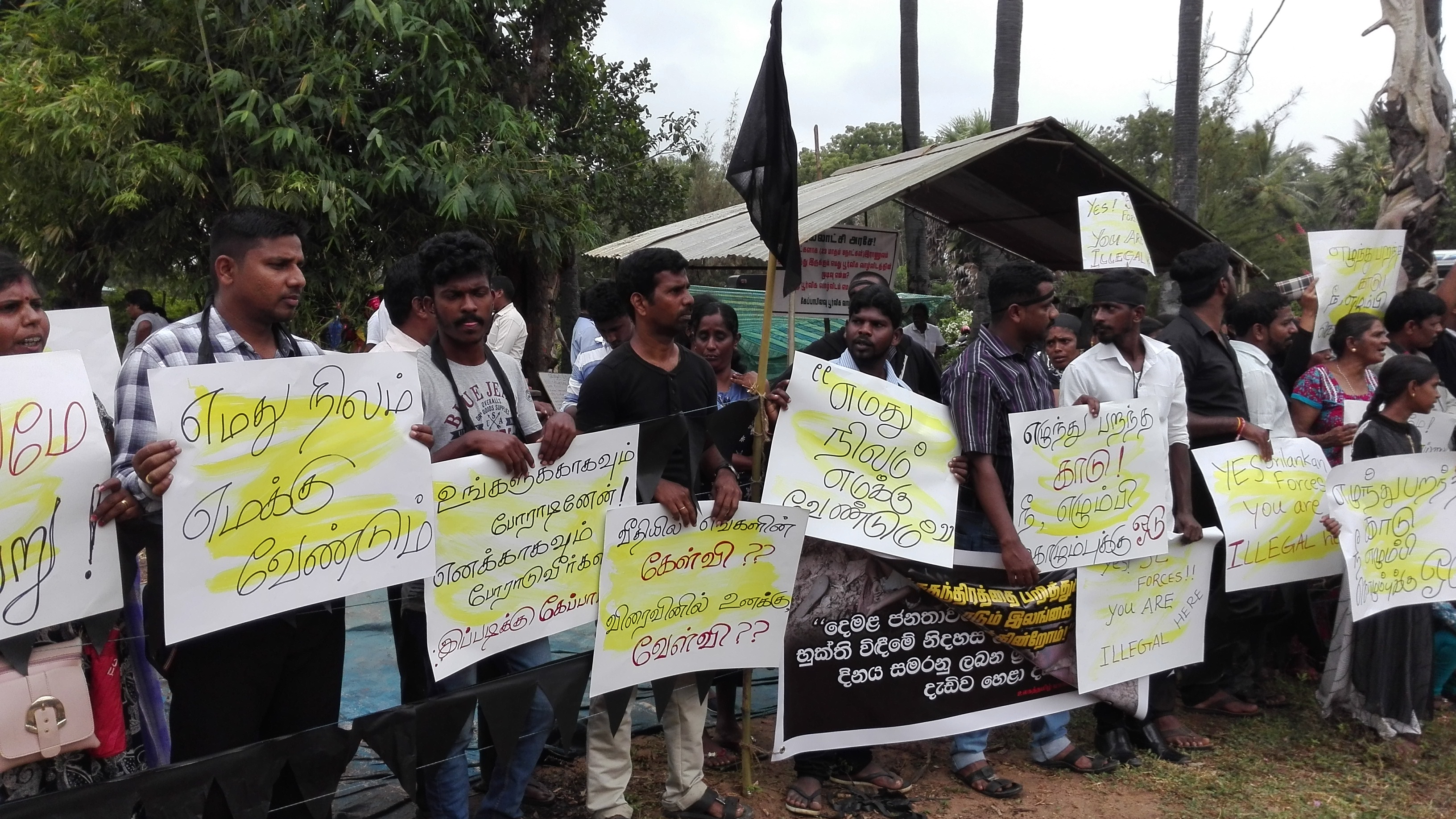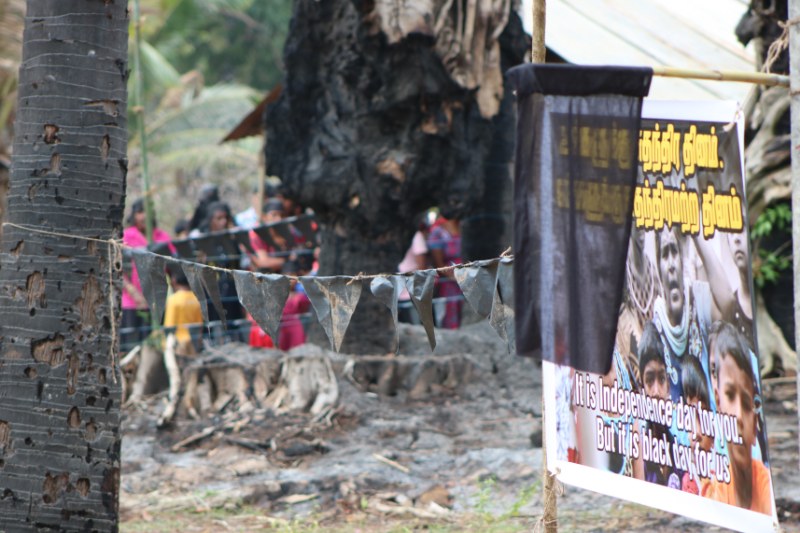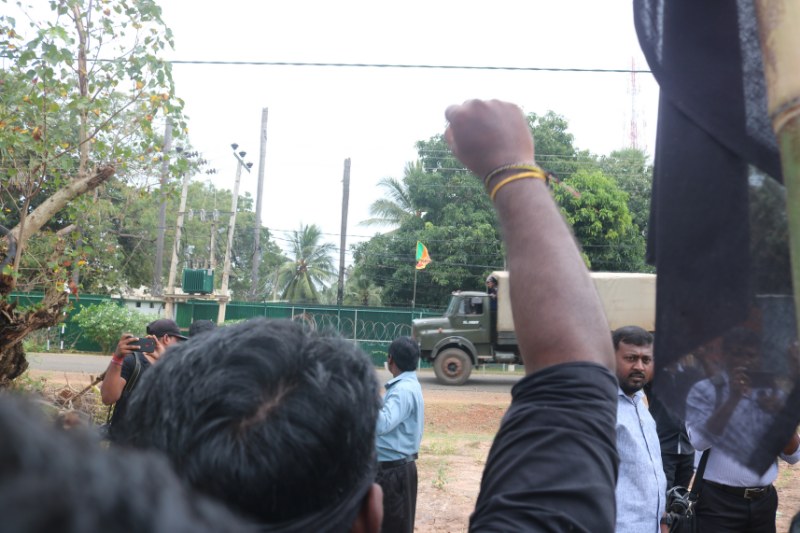 Families of the disappeared in Mullaitivu held a protest and awareness campaign at their local office, demanding answers from the government about their disappeared loved ones.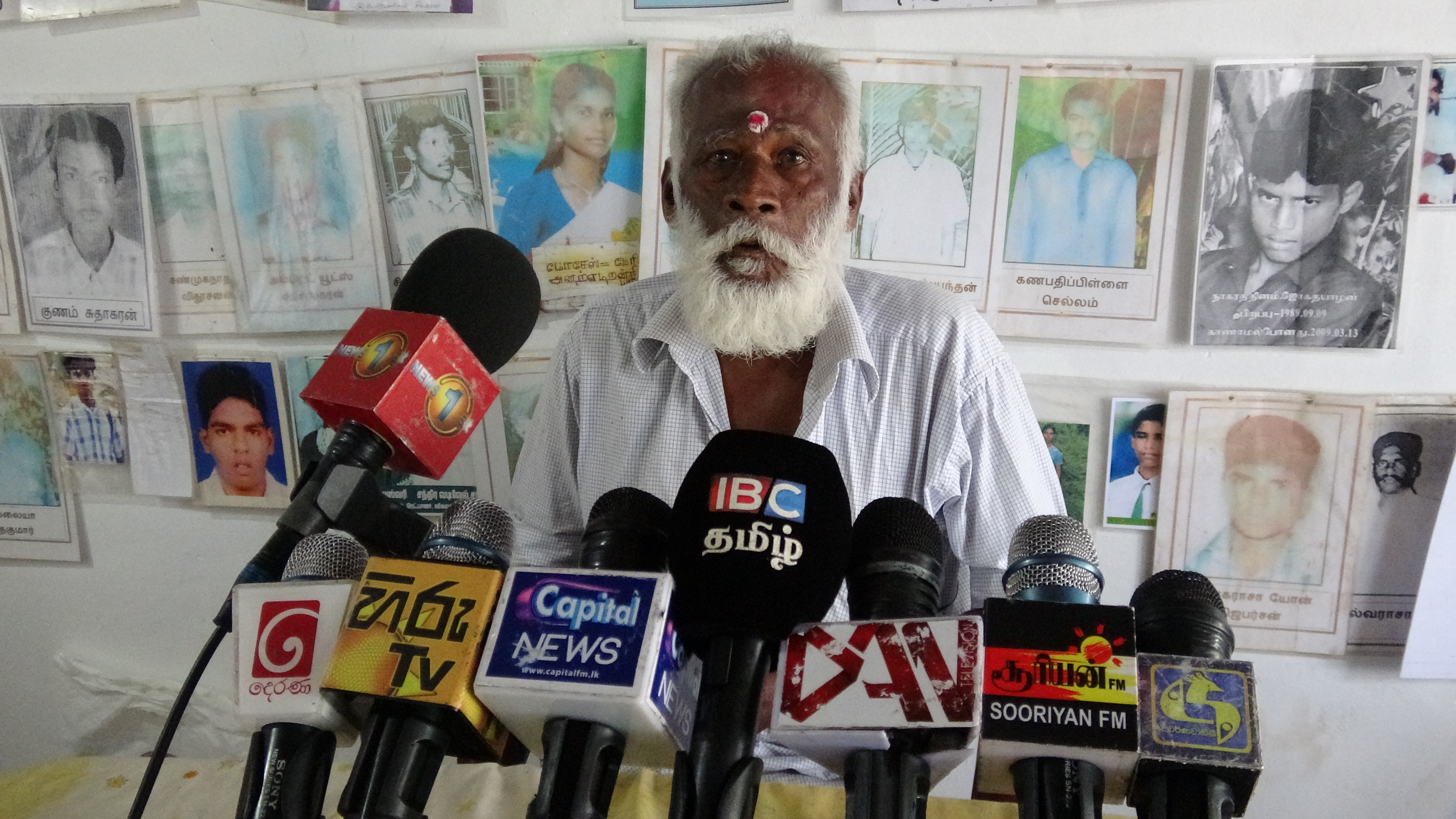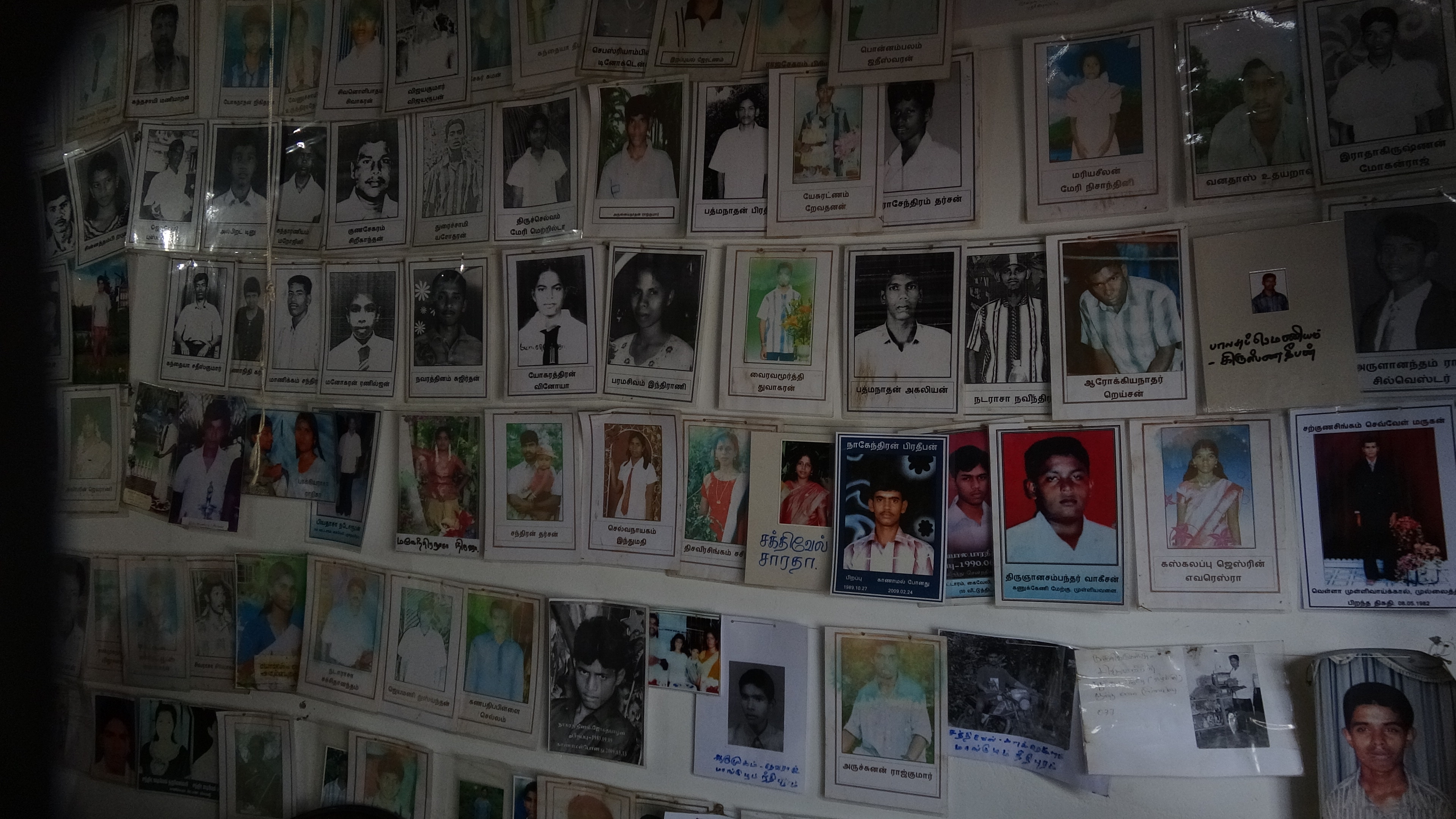 Kilinochchi
In Kilinochchi, families of the disappeared were joined by politicians and activists in their black flag protest, condemning the military occupation continuing within the North-East, the ongoing detention of political prisoners and the failure to deliver justice and answers for the disappearances and genocide of Tamils in 2009.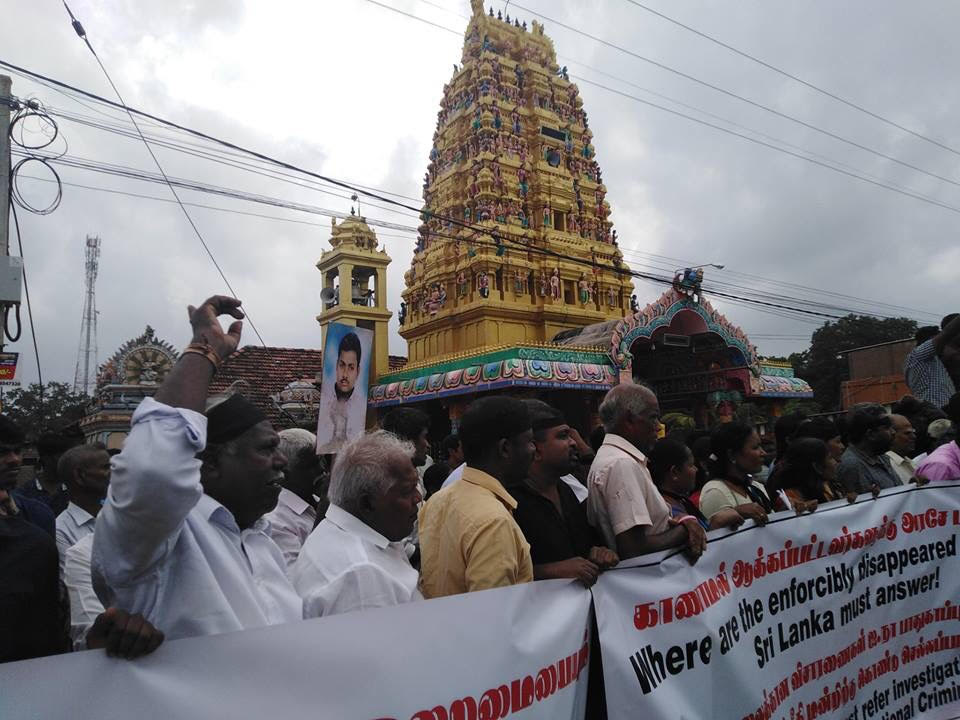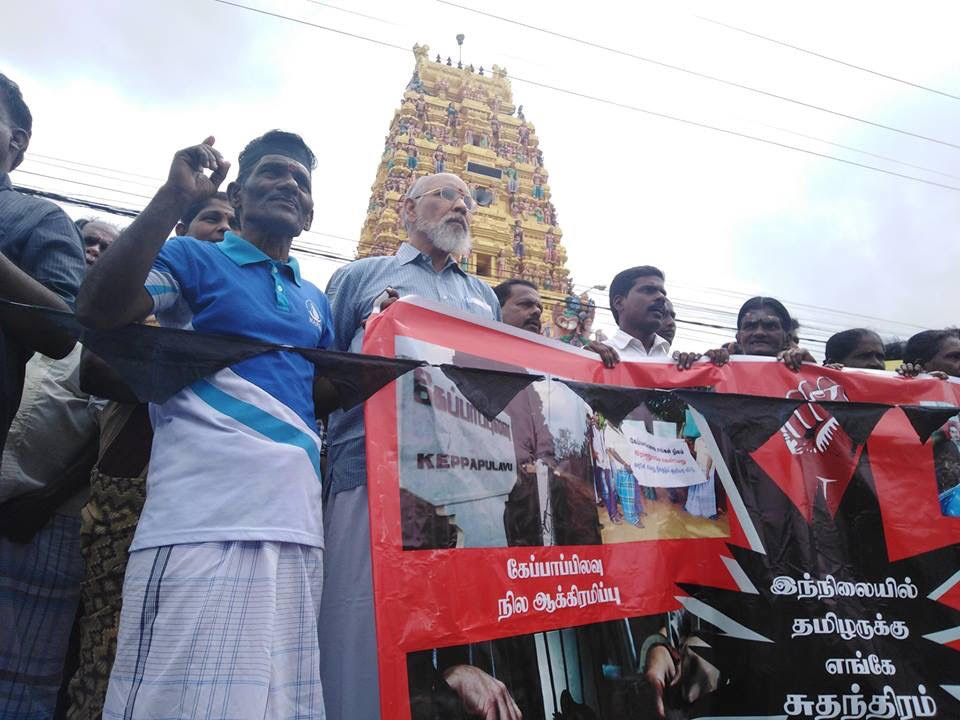 Speaking at the event, the former chief minister and leader of the Tamil People's Council (TPC), C V Wigneswaran, called on Tamils to urge other countries to ensure an international investigation into the massacre of Tamils. 
"The period allotted to Sri Lanka by Resolution 34/1 of the UN Human Rights Council for implementation will expire next March. In 2015 further 2 years time was given to implement the original Resolution 30/1. Next month this matter is to be taken up in Geneva for review," Wigneswaran said.
"This resolution was important in our agitation for the resolution of our conflict and in our search for Justice. No tangible progress has been made so far by Sri Lanka. We need to work towards the international community using its pressure on the Sri Lankan government. It is time to take this matter before Secretary General of the UN. We need an independent International Mechanism to investigate into the war crimes committed by Sri Lanka. We must agitate for such a mechanism. We should seek the support of the Secretary General to comply with provisions which relate to obligations imposed on the International Community through General Assembly Resolution 60/147 to act under the authority of chapter VII of the UN Charter."
"We need to submit a resolution ourselves in this regard to be brought to the notice of the Secretary General of the UN," he urged.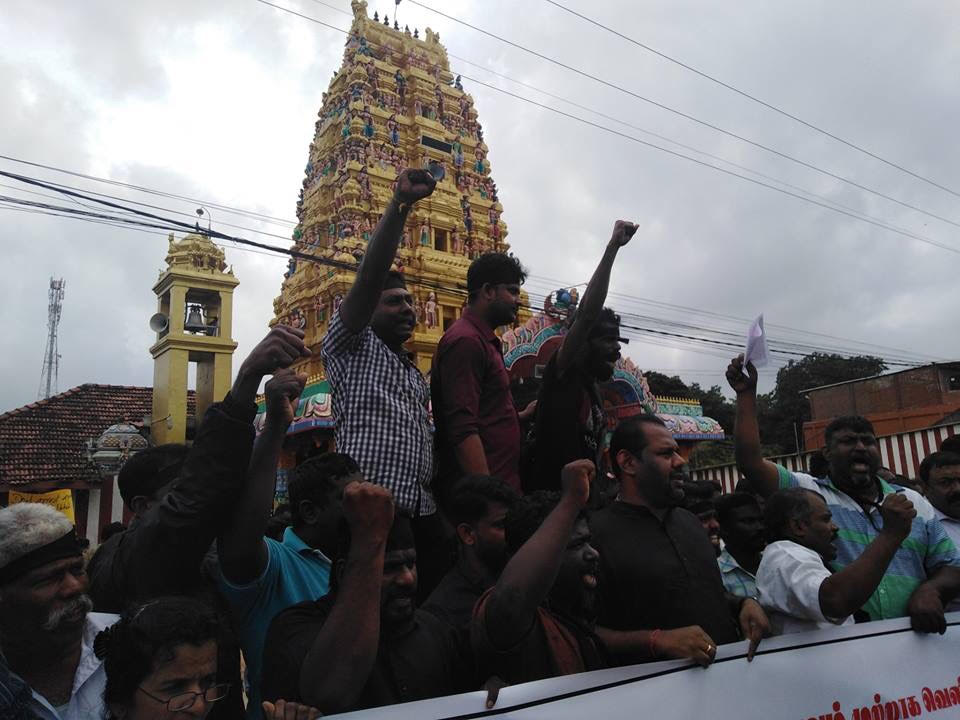 Jaffna 
Students at Jaffna Unviersity removed the Sri Lankan 'Lion' flag and instead raised black flags at the campus to mark Sri Lanka's Independence Day today. [Read more here]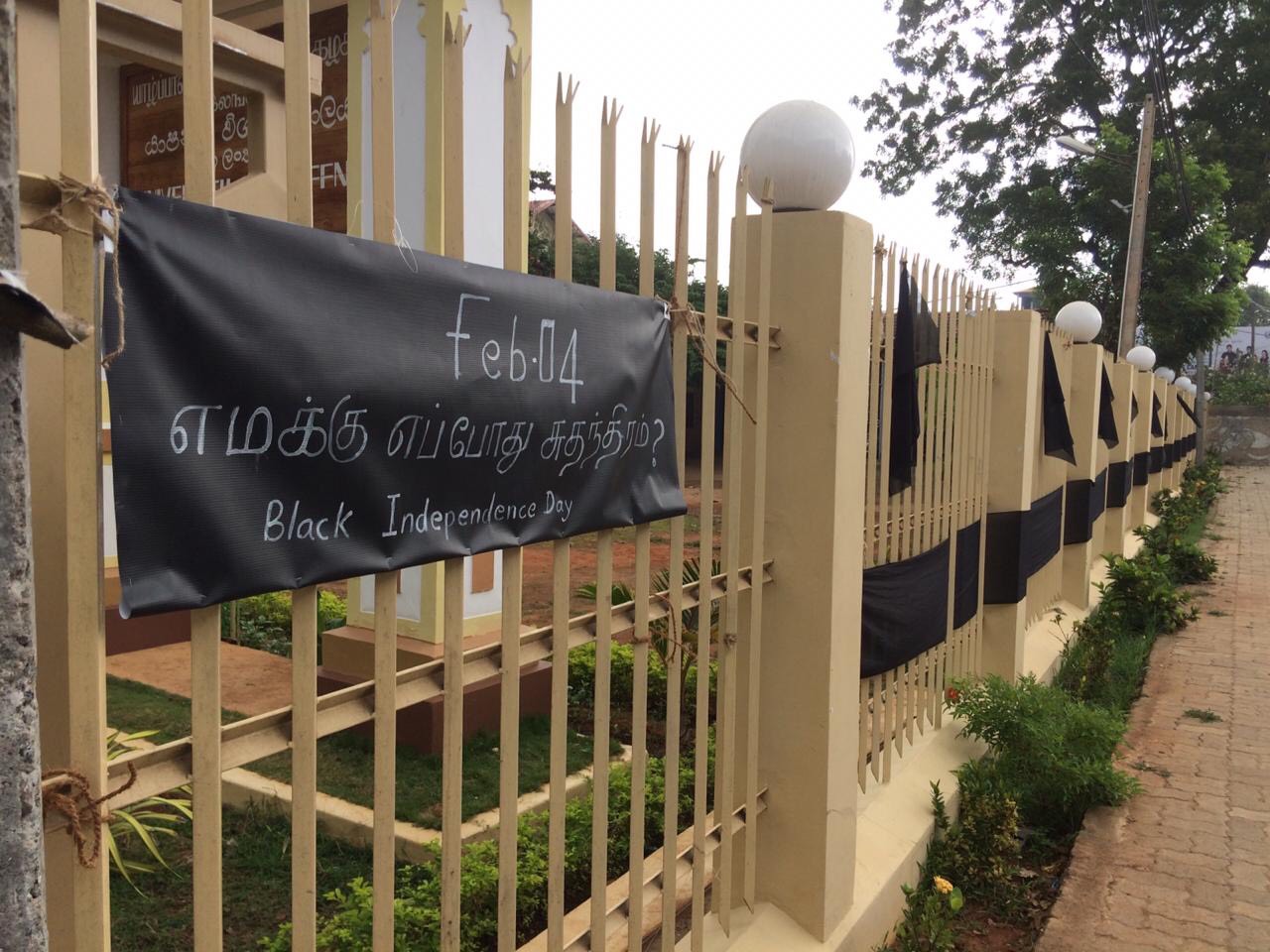 Meanwhile, families of the disappeared and 'equal rights' activists held a protest by the main bus station, condemning independence day celebrations. 
Protesters also called for the release of all Tamil political prisoners.