08 October 2018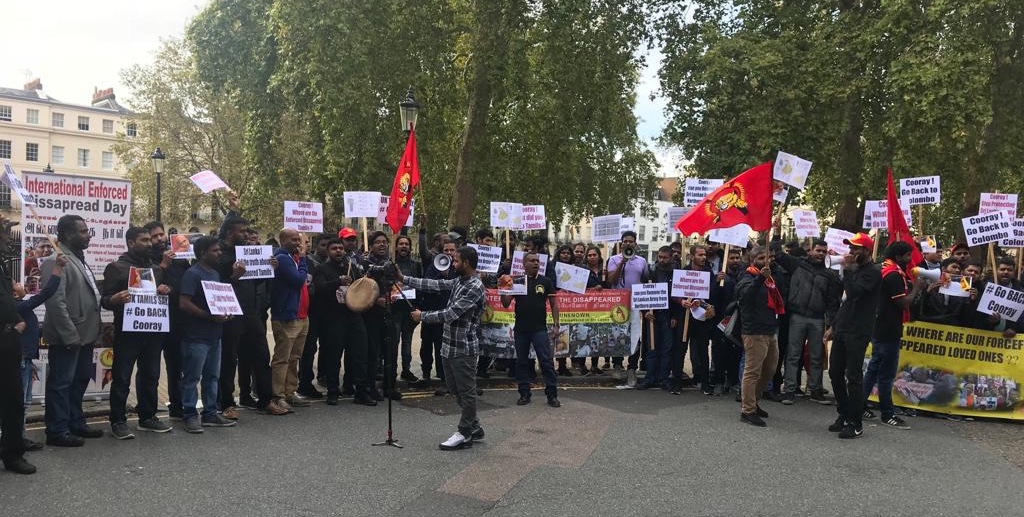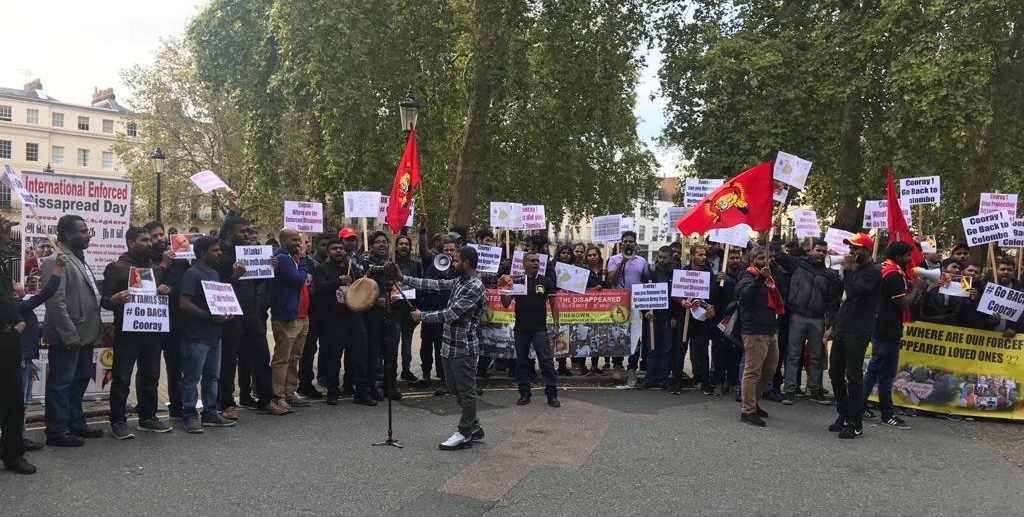 Dozens of protestors gathered in London yesterday to protest against Sri Lanka's Northern Province Governor Reginald Cooray, who is visiting London this week.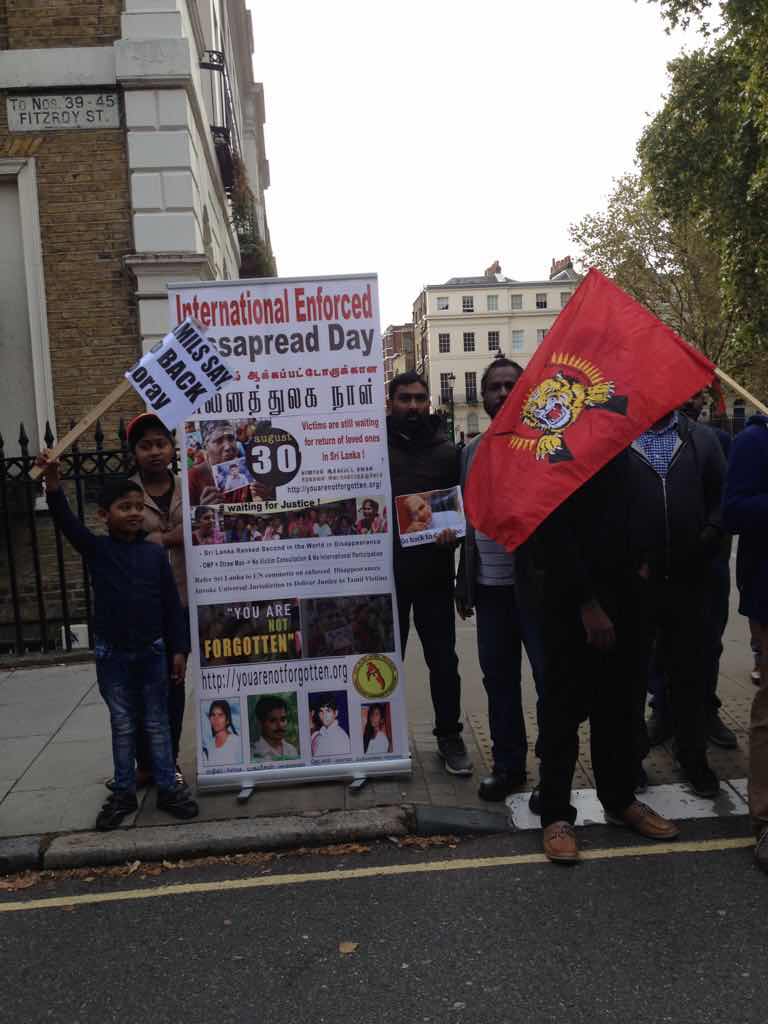 The protestors condemned Cooray's role in the overseeing the ongoing militarisation and Sinhalisation of the Tamil homeland, and called for him to stop protecting accused Sri Lankan war criminals.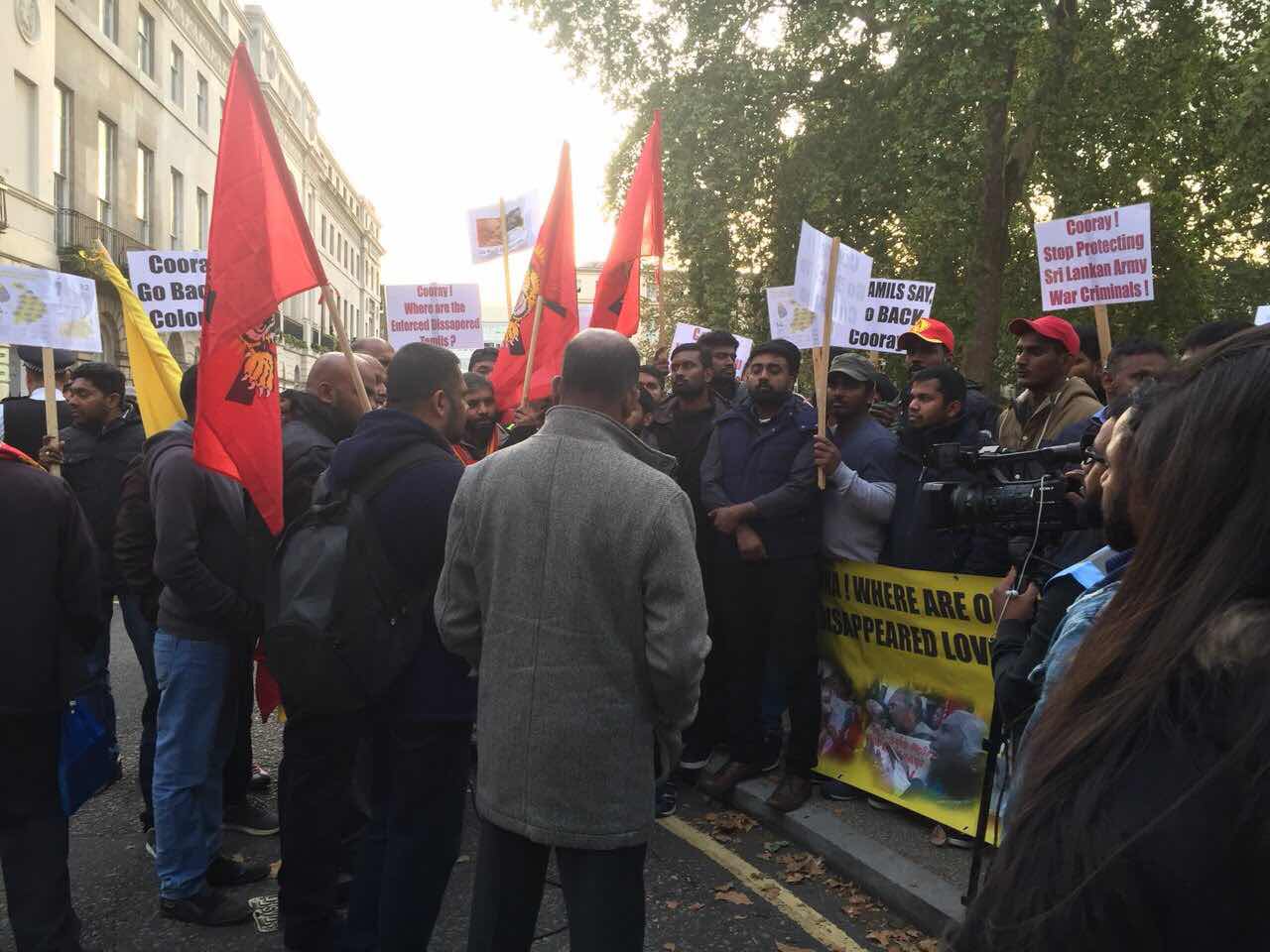 The Transnational Government of Tamil Eelam, which organised the protest, said Cooray is evading protesters by changing his event venues.