16 April 2018
The Batticaloa Municipal Council paid tribute to Annai Poopathy at its inaugural sitting on Monday.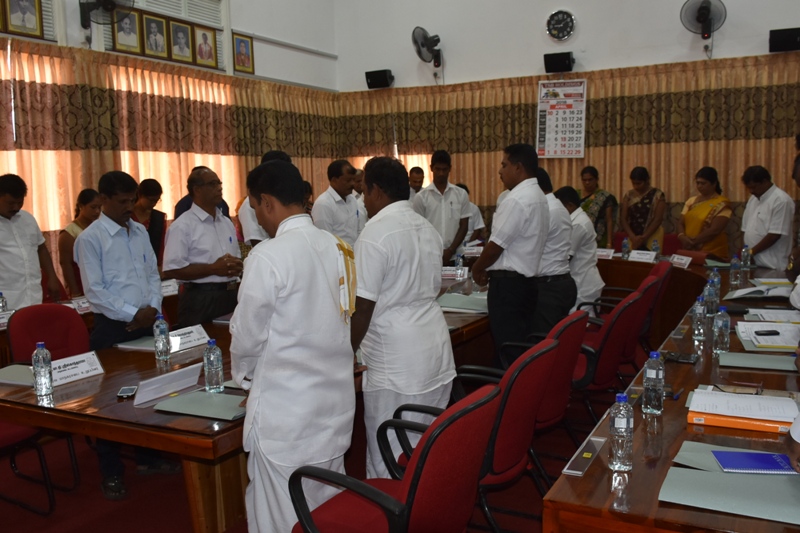 A Batticaloa native, Poopathy Kanapathipillai, fondly referred to as Annai Poopathy ("mother Poopathy"), commenced a fast unto death on 19th March 1988 to protest the injustices and atrocities committed by the Indian Peace Keeping Force (IPKF).
With the 30 year anniversary of Annai Poopathy's death falling this week, the members of the Batticaloa Municipal Council held a three minute silence to honour her at their first session.