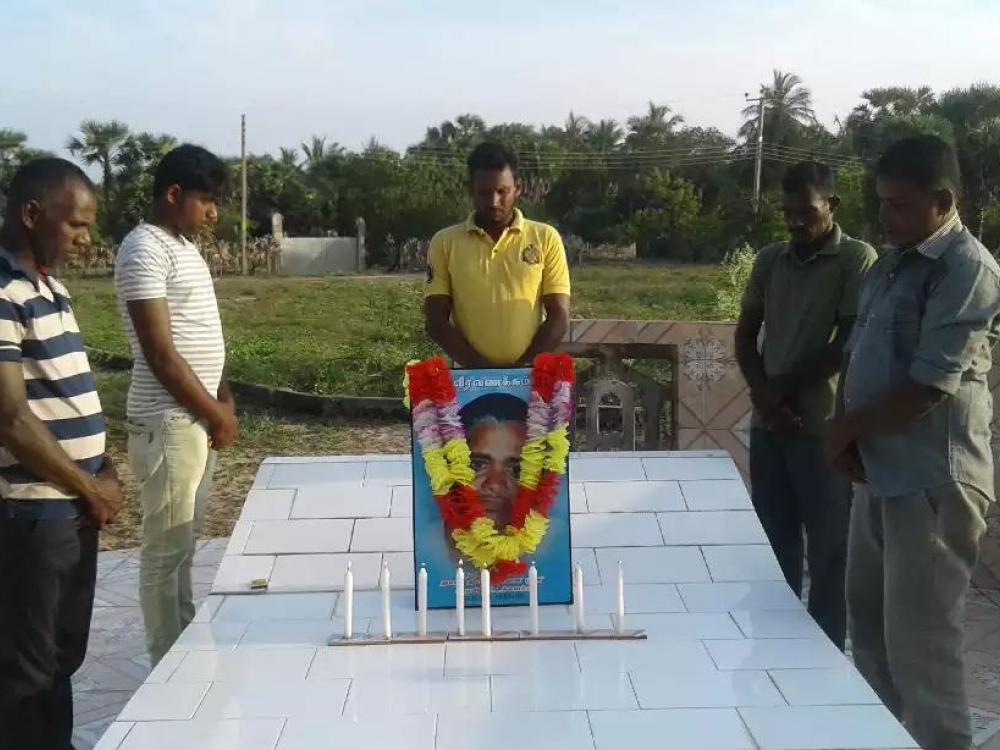 Tamil youth in Batticaloa will commemorate the memory of Annai Poopathy with a football tournament in her honour.
A Batticaloa native, Poopathy Kanapathipillai, fondly referred to as Annai Poopathy ("mother Poopathy"), commenced a fast unto death on 19th March 1988 to protest the injustices and atrocities committed by the Indian Peace Keeping Force (IPKF).
She died on 19th April 1988, after thirty days of fasting.
In preparation for the tournament and the 30 year anniversary of Annai Poopathy's death, organisers cleared her memorial in Navalady, Batticaloa last week.