24 September 2018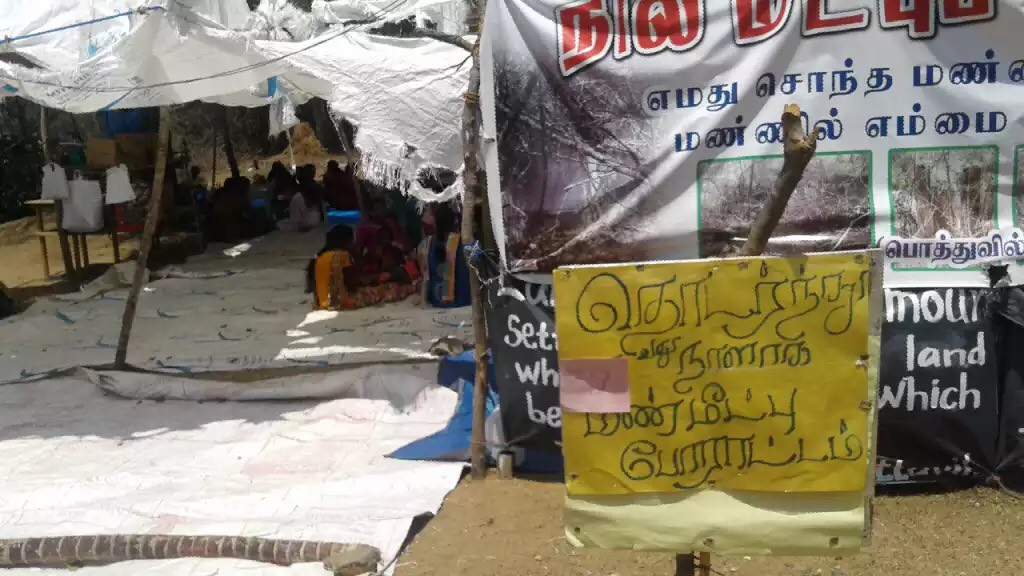 Around 3000 acres of privately-owned land in Amparai remains under military or other state occupation according to activists in the district.
In a meeting with the district's government agent last week, Tamil and Muslim land rights activists vowed to step up pressure around land release, emphasising that thousands of acres still remain occupied.
The activists said that they had documented lands in Pottuvil, Thirukkovil, Alaiyadivembu, Akkaraipattu and Addalaichenai divisions that remained occupied primarily by Sri Lankan military forces but also by the forest department and other departments.
The lands mentioned included 503 acres in Palaiyadi Vattai, 885 acres in Kirankulam, 150 acres in Ashraf Nagar, 600 acres in Ponnanveli, 144 acres in Ambalatharu, 96 acres in Kithupathu and 15 acres in Palamunai.
The activists also criticised both local government officials and politicians for ignoring the protests of the people of Kanagar Village in Pottuvil who have been protesting for their land to be released for over a month.