12 September 2018
Sri Lankan government officials attempting to measure Tamil-owned lands for appropriation were confronted by local residents in Mullaitivu last week and prevented from completing the surveying.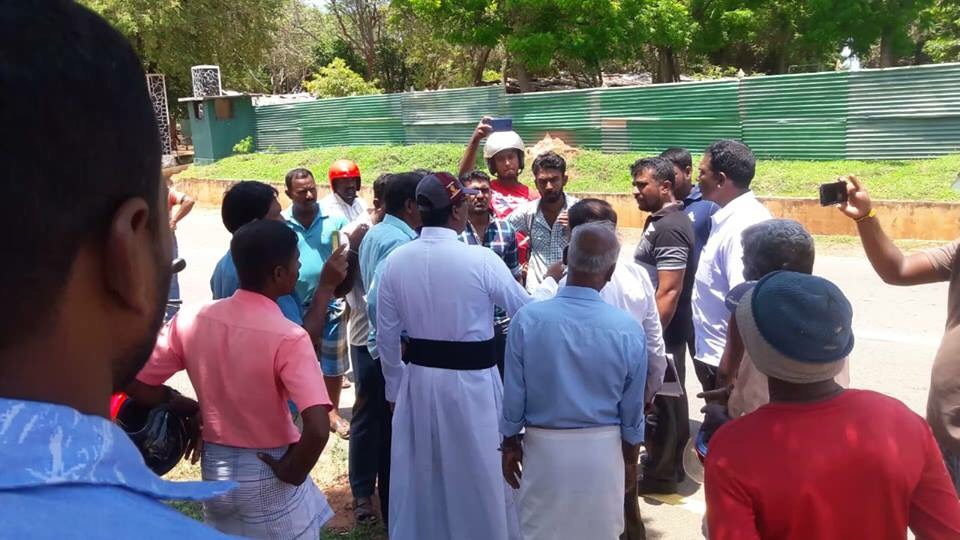 Residents of Semmalai and Nayaru in Mullaitivu confronted archaeology department officials and survey department officials who they said were measuring for land-grabs to serve the expansion of a Buddhist vihara in the area.
The officials were measuring both privately-owned lands and a public crematorium.
Following the confrontations, the officials abandoned their task and left the area.
Locals also removed and discarded boundary stones that had been laid by the officials.
A similar incident had occurred last month following which the Karaithuraipattu (Maritimepattu) divisional secretary decreed that no surveying could take place in the area until a decision had been made by the district's development committee.
However the archaeology department and surveying department officials had ignored the secretary's orders and did not seek to obtain any permission from the divisional council for their land surveying activities.