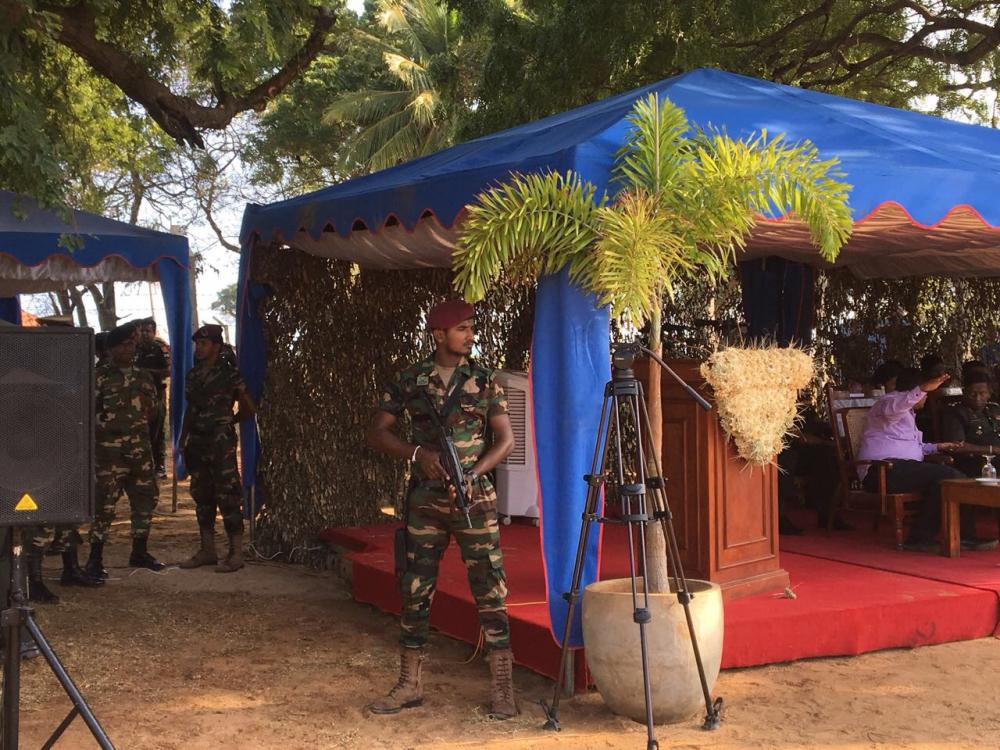 A road which runs through the large army cantonment in the Palaly area was reported to have opened to the public with much fanfare on Tuesday – however only two Sri Lanka Transport Board buses were permitted to travel, while access to civilian vehicles or pedestrians remains prohibited.
President Maithripala Sirisena in Jaffna on Monday announced that the road segment between Ponnalai and Point Pedro would be opened for the public "as a gesture of ongoing process of reconciliation, ethnic harmony and infrastructure development", according to Colombo Page.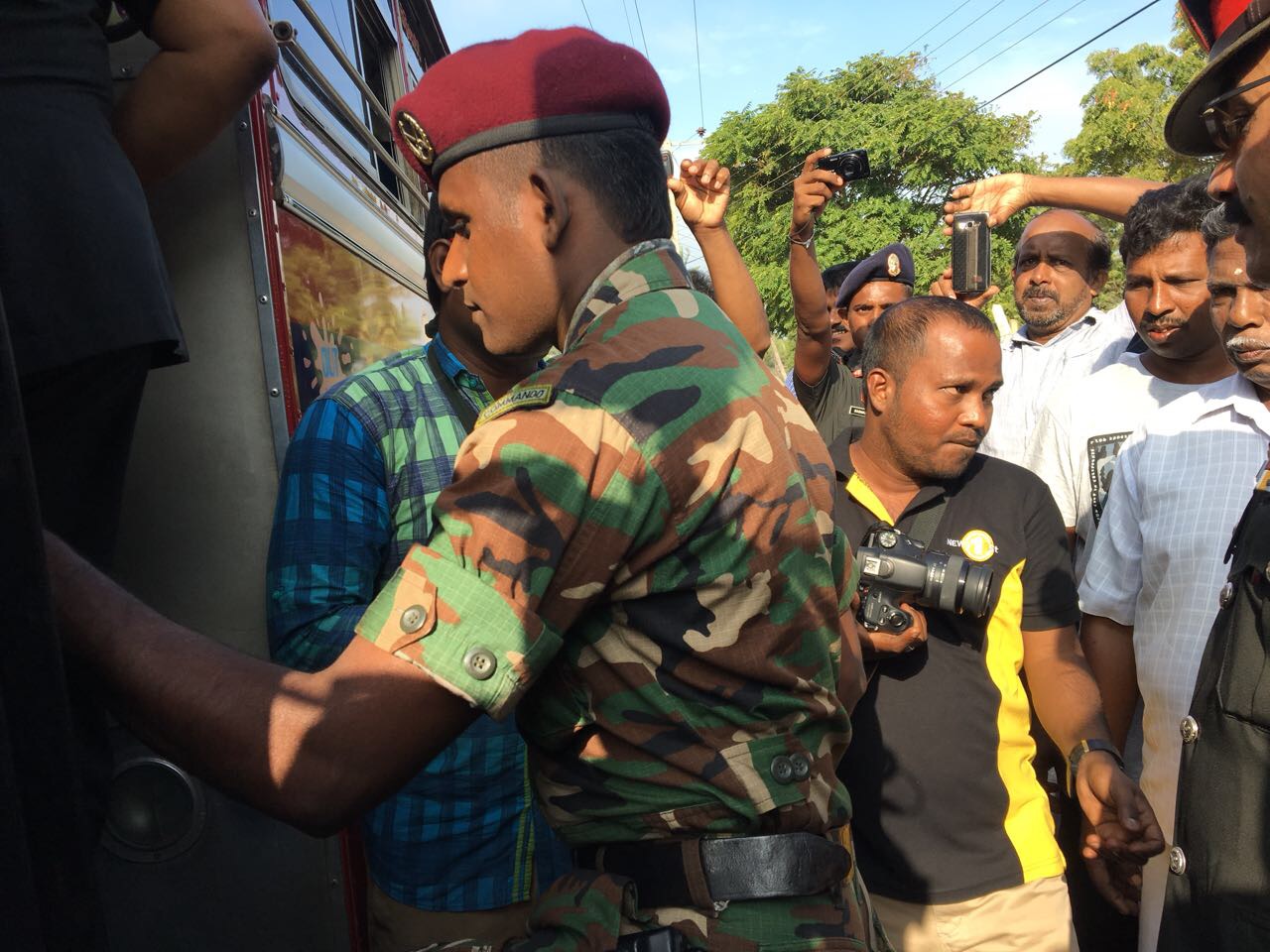 The bus which travelled through the stretch of road carried some civilians and military personnel – no disembarking or photographing was allowed on the trip. Furthermore, on it's return journey from Point Pedro, the bus was not permitted to travel through the road again and was forced to make the usual detour, taken since 1990.  
Locals reported that soldiers accompanied them for the duration of the trip through the area.