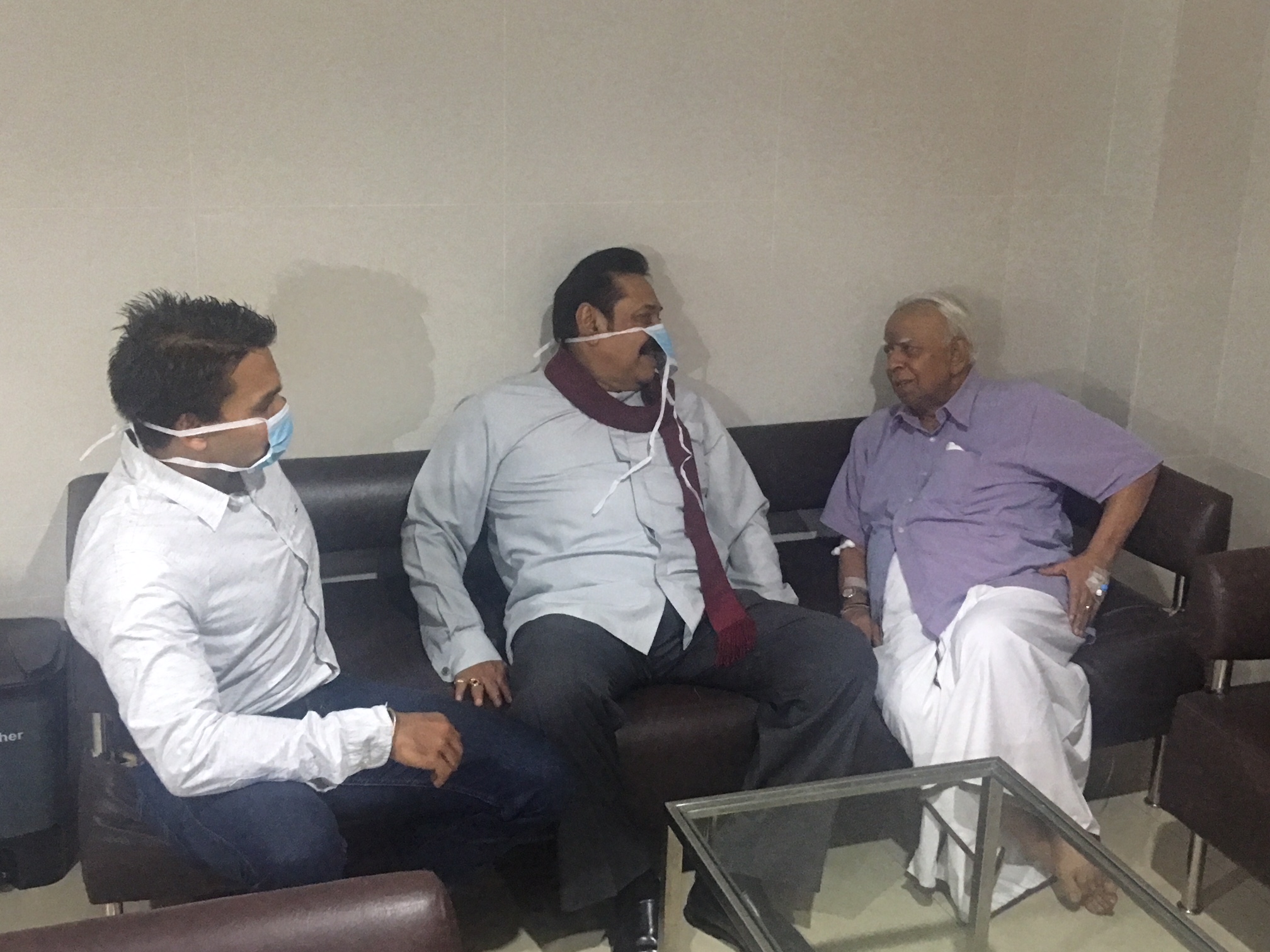 The former Sri Lankan president, Mahinda Rajapaksa visited the Tamil National Alliance (TNA) leader, R Sampanthan while he was in hospital with an illness.  
Mr Sampanthan was admitted to a private hospital in Colombo on Thursday with an illness, the TNA said in a statement on Monday. 
Mr Rajapaksa, who is accused of overseeing the widespread massacre of tens of thousands of Tamil people during the end of the armed conflict in 2009, was accompanied by his son, Namal Rajapaksa.