The British Minister for Asia and the Pacific met with TNA and Opposition leader R. Sampanthan in Colombo on Thursday.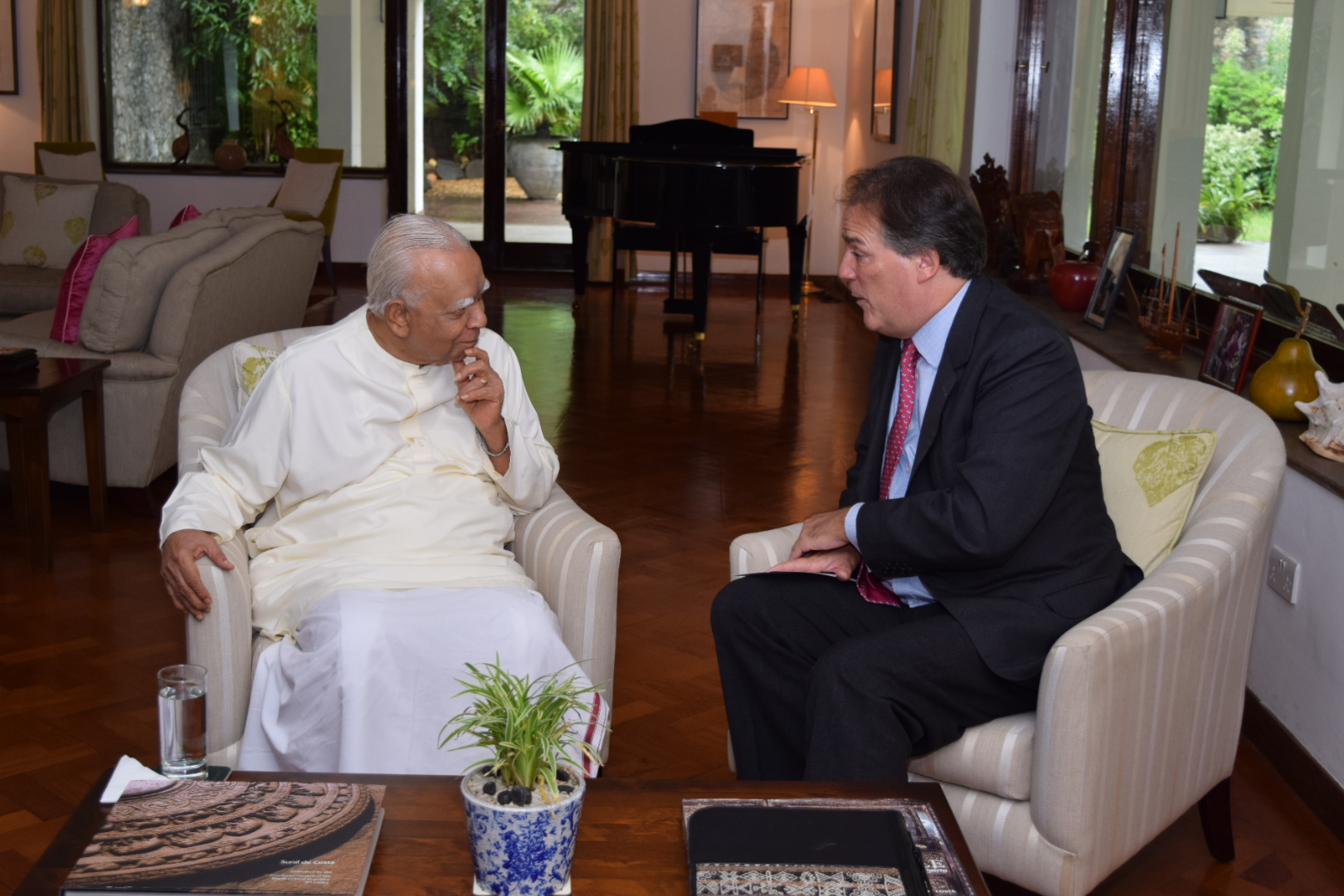 In the meeting with minister Mark Field, Mr Sampanthan discussed the TNA's efforts in the constitution making process.
"We cannot fail in this process," Mr Sampanthan said of creating a new constitution that would bring about a political solution to the island's ethnic conflict.
"If we fail, that will pave the way for renewed violence," he said.
Highlighting the Tamil emphasis of the North-East merger, Mr Sampanthan said that since the new constitution would ensure the prevention of separatism, the Sinhalese majority would have nothing to fear about a merger.
The TNA leader stressed the importance of international involvement during "this crucial time", and said the UK must do everything in its power to ensure the constitutional process reached a successful end.
However Mr Sampanthan said the UK should also be pressuring the Sri Lankan government on pressing issues such as land release, bringing about a solution for families of the disappeared and securing the release of Tamil political prisoners.