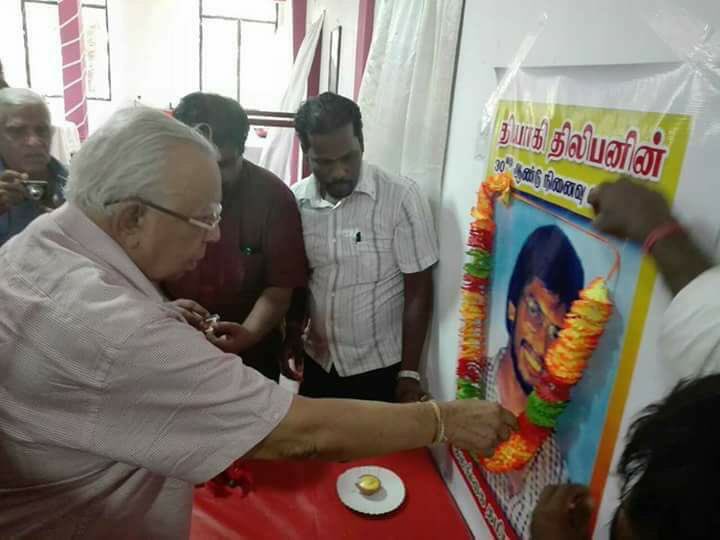 Photograph: @Garikaalan
The leader of the Tamil National Alliance garlanded a photograph of Lt. Col. Thileepan in Batticaloa this week, paying tribute to the former LTTE political leader's hunger strike.
R Sampanthan took part in an event held in Batticaloa to commemorate 30 years since Lt. Col. Thileepan's fast unto death, as part of remembrance events held by Tamils across the North-East.
In the years following his strike, Lt. Col. Thileepans's death continued to be widely marked across the North-East and throughout the diaspora. Mr Sampanthan has previously paid tribute to Thileepan, stating in 2002,
"The sacrifices made by LTTE leader Thileepan, other combatants and Tamil people have laid a strong foundation for the present peace talks. This fact should not be forgotten by anyone… Any political solution to the Tamil national question must recognize the sacrifices made by the Tamil combatants and the non-combatant Tamil civilians to our struggle."
See more of Mr Sampanthan's comments made during a 2002 commemoration to Thileepan here and here.