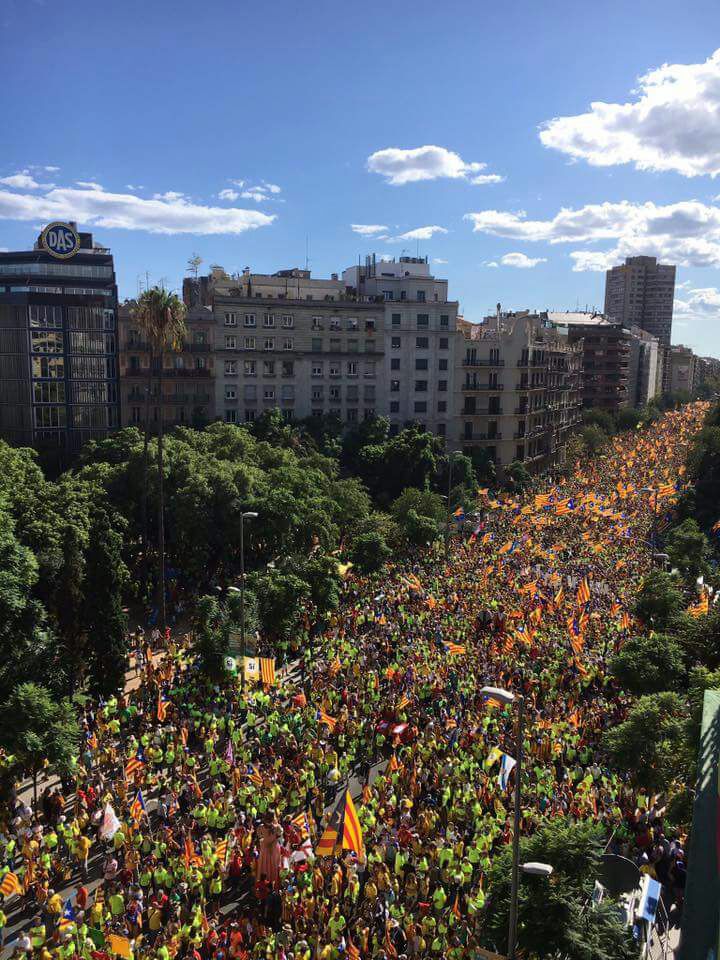 Photograph @MBartalot09
One million marched on Tuesday calling for independence for Catalonia, ahead of the plan independence referendum on October 1. 
The march, held on Catalonia's national day, La Diada de Catalunya, was in its sixth year running. 
The Spanish government has expressed its determination to prevent the referendum from being held, however, Catalan's regional government remains defiant.