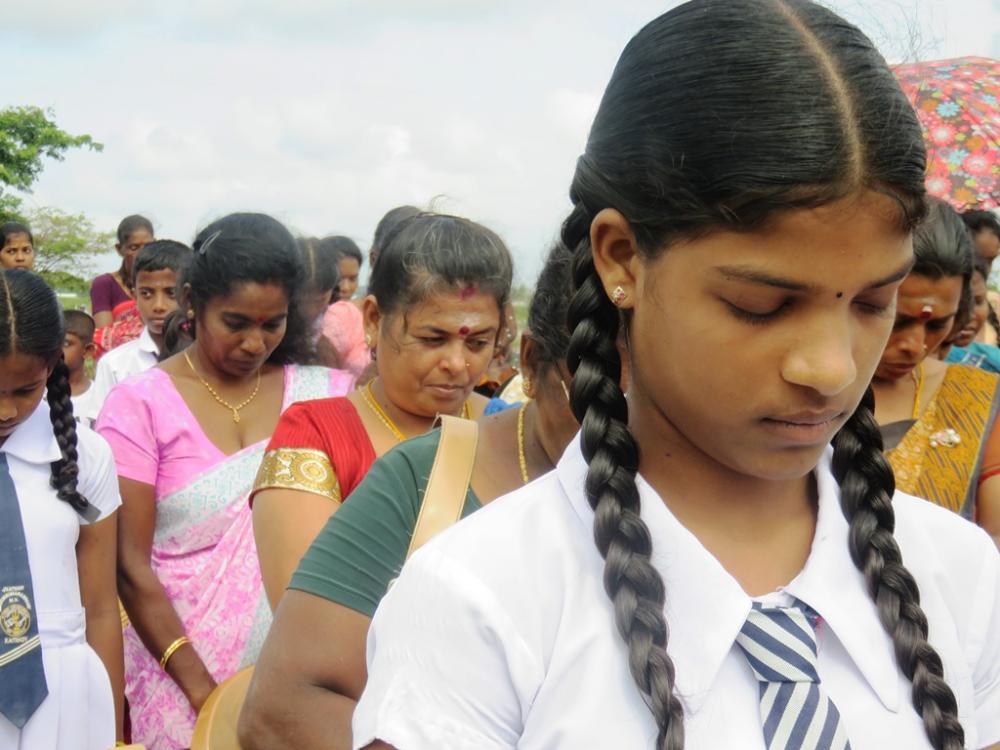 Photographs: Shalin for Tamil Guardian & Mayurappriyan for Tamil Guardian

The Chemmani massacre of 1996, in which Sri Lankan soldiers raped and murdered Tamil schoolgirl, Krishanthi Kumaraswamy, and murdered three of her family members that had come looking for her, was remembered today in Jaffna.

Organised by Northern Provincial Council member, M. K. Sivajilingam in Chemmani, the remembrance event also paid tribute to all killed in and around the area, with the village being the subject of ongoing investigations into mass graves.

The NPC Chief Minister, C. V. Wigneswaran, was in attendance alongside the Minister for Women's Affairs, Ananthy Sasitharan, who lit the tributary flame.

Among the attendees were relatives of the victims, including Mrs Kamaleswary Kirupakaramoorthy, the widow of Mr Kirupakaramoorthy, a family friend of Krishanthi's who was murdered by the army along with Krisanthi's mother Rasamma, and 16-year-old brother Pranavan, who had all gone searching for the schoolgirl.

To honour the memory of Krishanthi and her family, 21 local students from disadvantaged families were presented with bicycles, and a further 63 were given school supplies.

Sri Lankan intelligence personnel were seen in the vicinity, monitoring and photographing the event.