Prominent Indian journalist and critic of Hindu nationalist politics, Gauri Lankesh, was shot and killed outside her home in Bangalore on Tuesday night.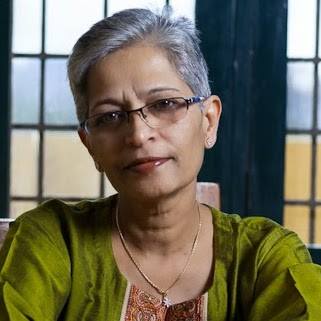 Ms Lankesh, 55, had previously worked in New Delhi for leading English language newspapers, and was most recently editing her own local-language weekly in the Karnataka capital.
She was known for being critical of the BJP and the so-called Hindutva brigade and outspoken against the rise of violent Hindu fundamentalism in India.
Ms Lankesh was appealing against a conviction from last year of defaming a BJP lawmaker in Karnataka in a 2008 article about alleged corruption.
Read more on the Financial Times.