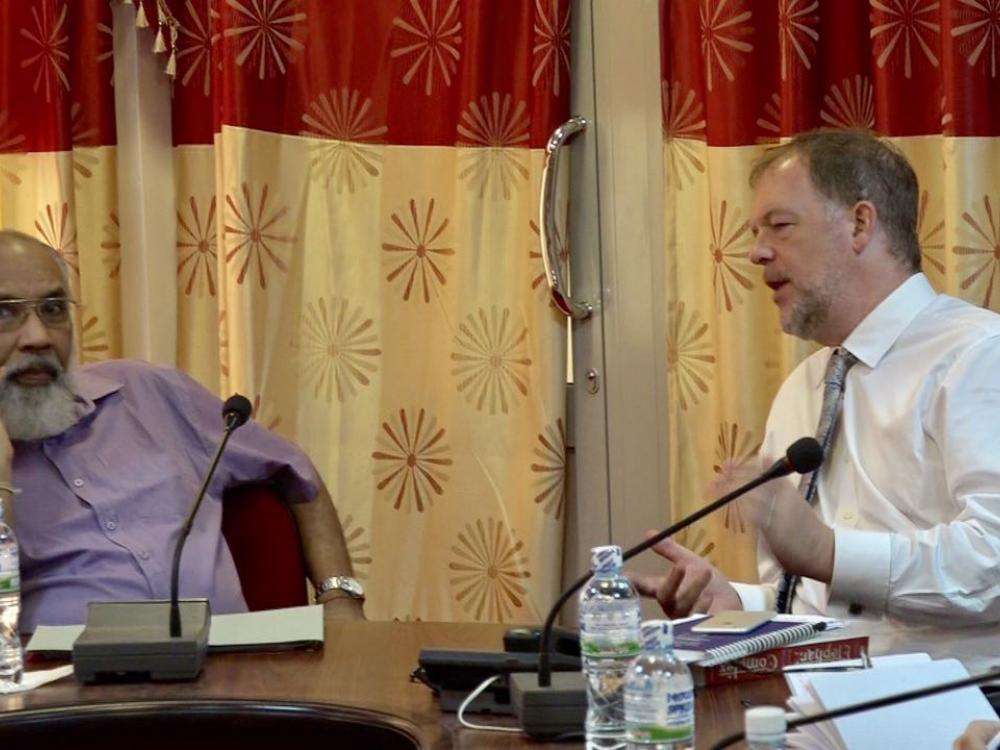 Sri Lanka's security forces must stop harassing former LTTE cadres, the Northern Province Chief Minister has said.
Chief Minister C. V. Wigneswaran held talks with the EU's Deputy Head of Delegation over a variety of topics but highlighted the problems especially faced by former fighters.
The chief minister said that the Sri Lankan army and police would use any security issue or crime in the North as an excuse to knock on the homes of former cadres for questioning and intimidation.
Ex-cadres face a multitude of problems and have struggled to reintegrate into society due to lack of care and resources, the chief minister said.