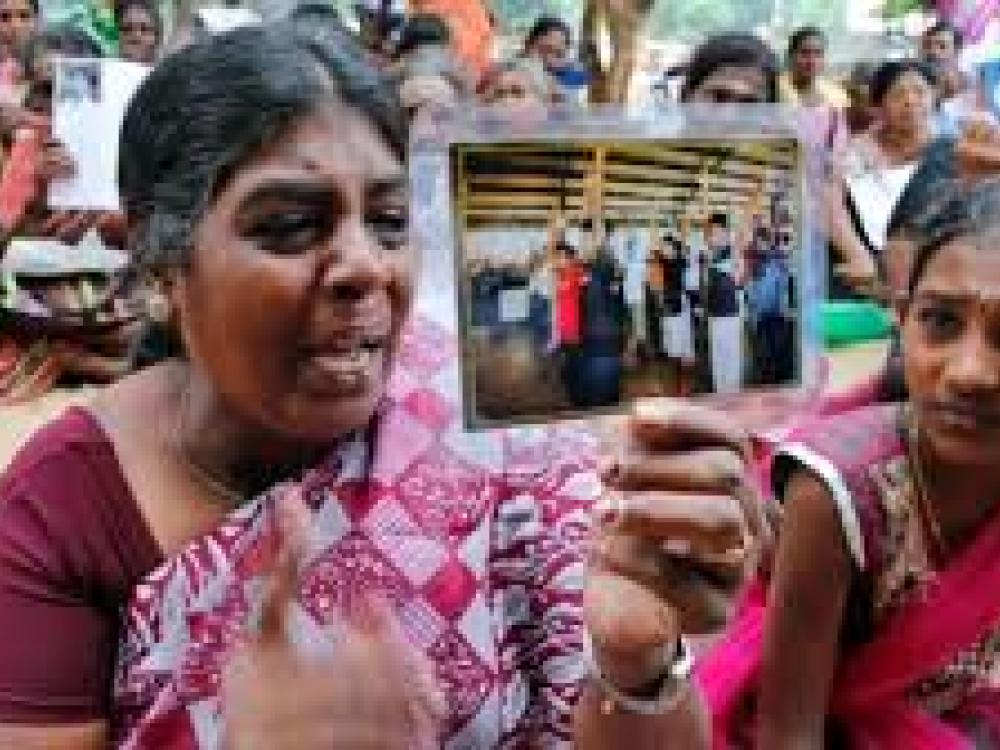 Sri Lanka's Terrorism Investigation Division have called in the disappearance campaigner, Balandran Jeyakumary for a further inquiry in Colombo at the second floor of the TID's office. 
"Balendran Jeyakumary left to Trincomalee on the 1st of August, 2016, for one week to check on her house there, and returned to her house in Dharmapuram, Kilinochchi, on the 10th of August. On the same day, two men in civil attire visited her house on a motor bike and identified themselves as being from the Terrorist Investigation Division (TID)," her campaign blog reported on Friday. 
"They spoke to her in Tamil and told her that they were from the Kilinochchi TID, and that that they had come looking for her three times in her absence.  They had given her a document and told her to come for an inquiry to the Second Floor (TID Office) in Colombo, on the 16th of August. The document also informed her to come to the TID Office to give a statement for an inquiry, and meet the responsible officer."
Ms Jeyakumary who campaigned since the end of the armed conflict against enforced disappearances, was arrested and detained under the Prevention of Terrorism Act in 2015 in the run up to the UN Human Rights Council passing a resolution on Sri Lanka calling for accountability. 
She was held for 362 days before being released and then later re-arrested and detained for a further 6 days. She remains under investigation despite no charges being brought against her.