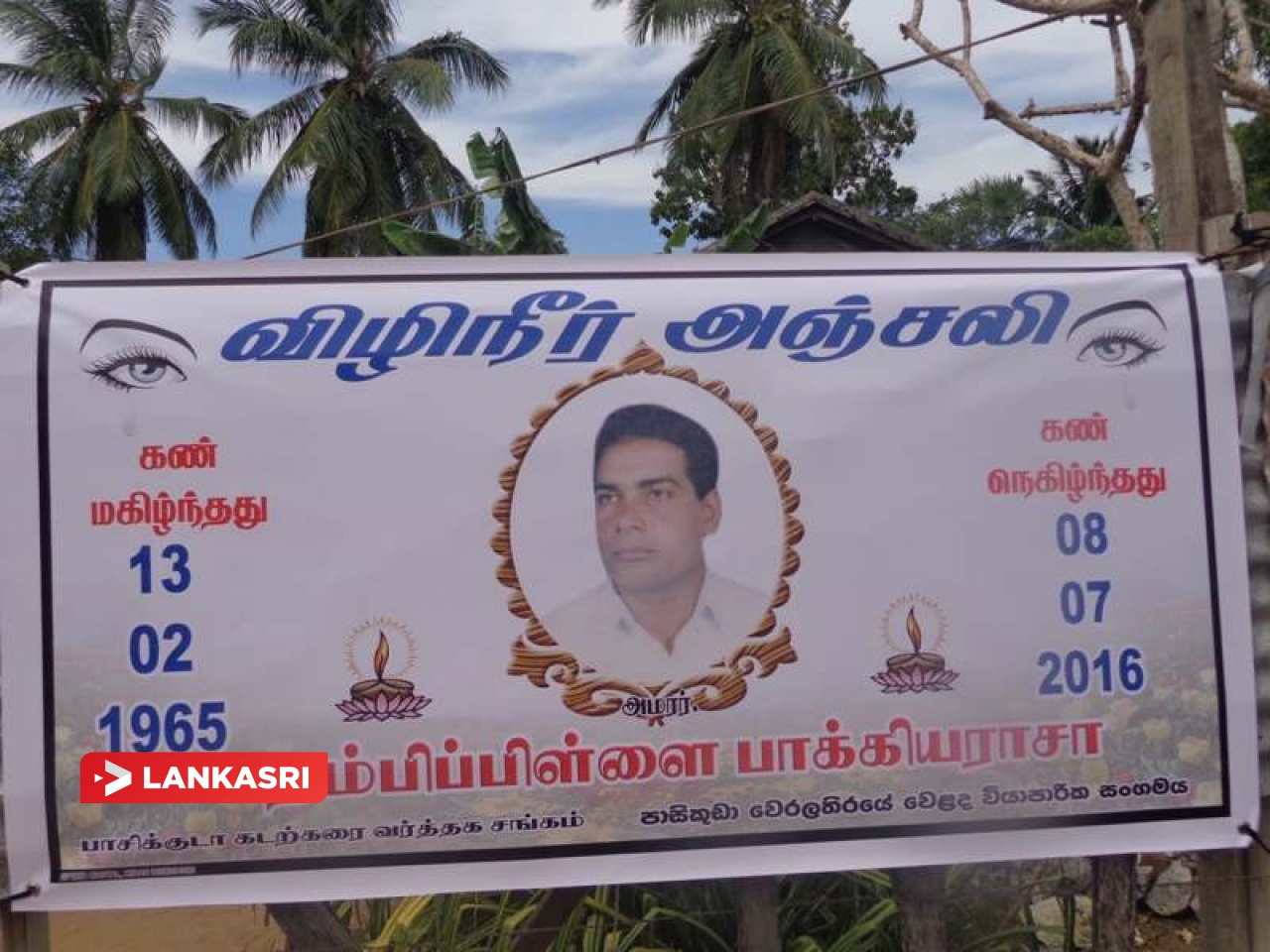 Photo: Lankasri
A Tamil man was killed by a group of Sinhalese in the Batticaloa district on Thursday.
Thambipillai Pakkiyarasa, 51, was attacked in Kalkudah as he was returning home from the grocery store. A group of SInhalese, reported to be under the influence of alcohol, attacked him after an argument broke out, leaving him with fatal head injuries.
Eight suspects have been detained by Batticaloa police. One other person was admitted to Batticaloa teaching hospital.
Tensions are reported to be high in the areas of Kalkuda and Pasikuda, as residents staged a protests condemning the attack. Batticaloa's police chief assured an impartial inquiry into the death.
Many Sinhalese have been moving into the Tamil-dominated areas in the region to work in the tourism industry.