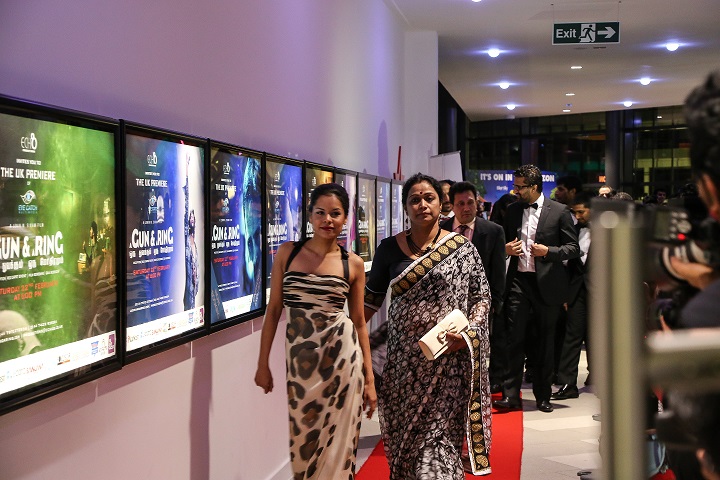 The cast enter on the red carpet
Independent Tamil film, A Gun and A Ring opened to a full-house on Saturday at the newly opened Cineworld Wembley.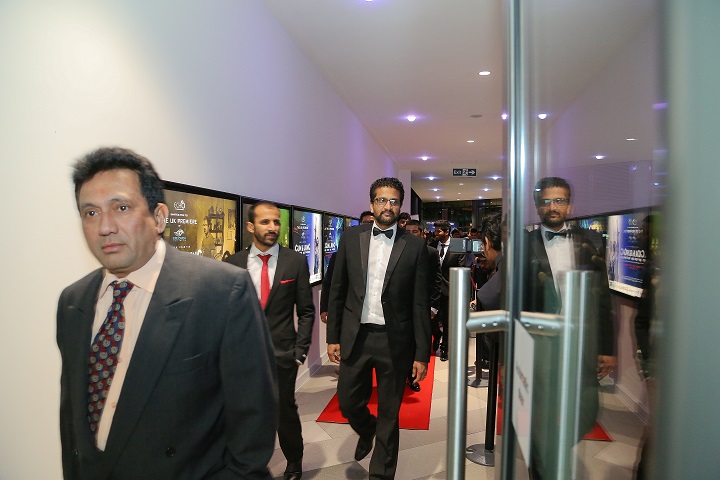 Cinematographer Suresh Rohin and director Lenin M. Sivam
The event, organised by Echo8 Productions, began with the cast and crew of the film entering on the red carpet, led by musicians playing natheswaram and melam, in the style of a traditional Tamil procession.
A Gun and a Ring was played simultaneously in two screens to accommodate the number of spectators attending the premiere.
The film is an art-house thriller that explores the effect of the war and Tamil struggle on the diaspora. A question-and-answer session with the cast and crew followed the screening, which members of the audience used as an opportunity to express their appreciation for the film.
Speaking to Tamil Guardian, cinematographer Suresh Rohin who works mainly in Hollywood projects, said that achieving the film-noir style of shooting, seen very rarely in Tamil feature films, was challenging especially as the film was shot entirely in fifteen days. On working with Lenin he said "I saw Lenin's first film and was impressed, so I got in touch with him and offered to help with any of his future projects."
Baskaran Manmathan, best known for his role in the Paris-based Tamil comedy series Padalaikku Padalai, told Tamil Guardian that his portrayal of a mentally disturbed youth was based on real-life trauma that he had witnessed in young Tamil males that had escaped the war.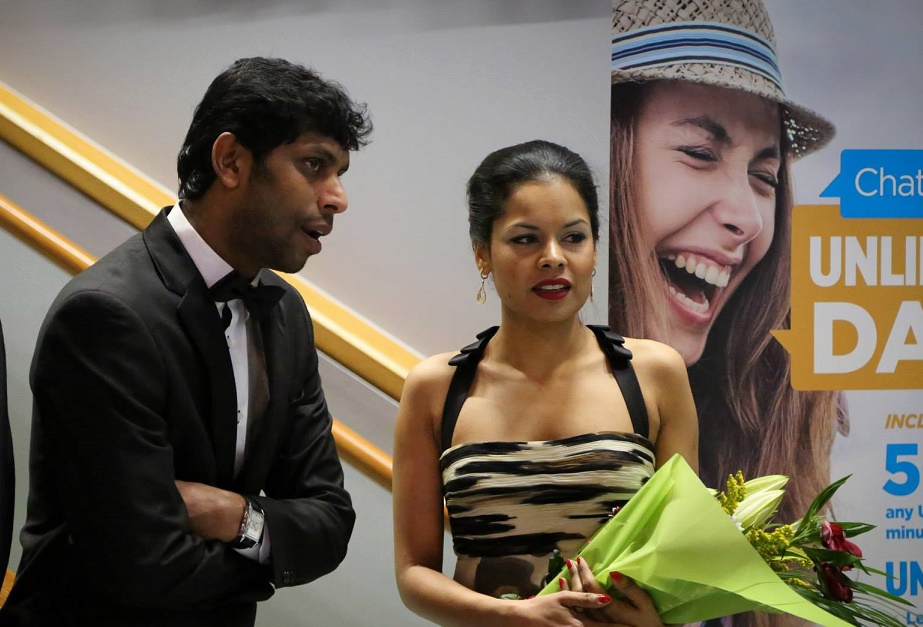 Actors Baskaran Manmathan and Thenuka Kantharajah meet fans after screening
Mathivasan Seenivasagam who plays a widowed Tamil community leader said:
"The scenes in the film might be shocking, but we as a community have to be confronted with the truth, in order for any change to happen."
Selvajothy Ravindran's character is a grieving mother. On portraying depression she said:
"It is something very real and widespread in our community. We can't deny that."
The film's producer Vishnu Murali told Tamil Guardian that he considered A Gun and a Ring to be his first achievement in Tamil film and hoped that it would set a precedent for his future endeavours.
Director Lenin M. Sivam when interviewed previously by Tamil Guardian told us the film was "based on the disconnect that people fall into when they are forced to uproot their lives and flee to a new country" and he thought it was "very personal to us as the Tamil diaspora." Read Lenin's full interview here.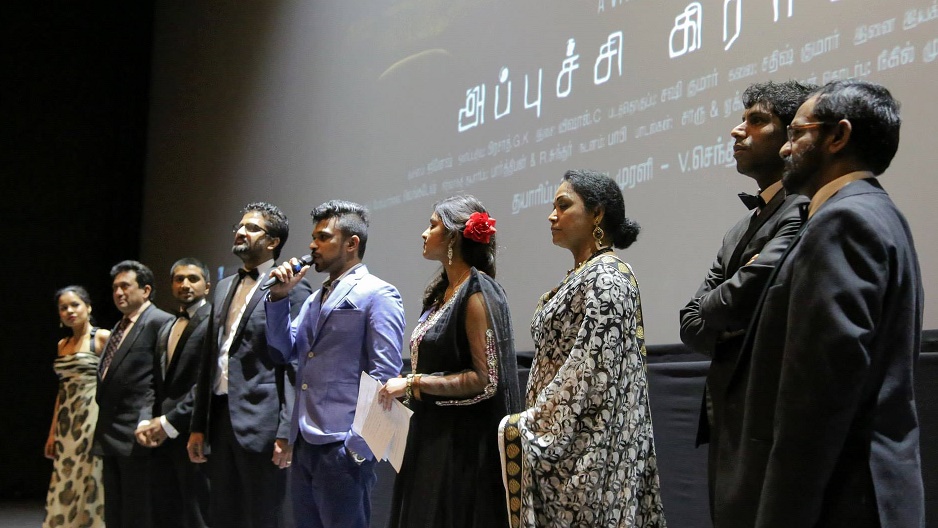 Cast and crew address audience questions and comments
Photography by Eternal Memories.