13 March 2020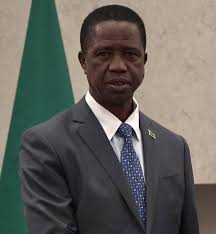 Zambia has arrested two human rights activists who protest against the arrest and harassment of hip-hop artist, Pilato.
The two activists, Laura Miti and Bornwell Mwewa, have been charged with disorderly conduct and assaulting police officers and were arrested on the 21 December. This was after they travelled to Livingstone (also known as Fumba Chama), to protest the arrest of Pilato who was arrested for "unlawful assembly".
Amnesty International authorities have maintained that the criminal justice system cannot be used for partisan reasons or to silence dissent.
Speaking on the matter, Deprose Muchena, Amnesty International's Director for East and Southern Africa, stated that
 "The charges against Laura and Bornwell fit into a much wider pattern of suppression of peaceful dissent that we have seen in Zambia in recent years […] Authorities are using intimidation and harassment against human rights defenders, activists and political opponents as a strategy to instil fear across Zambian society. All charges against Laura and Bornwell must be immediately dropped."
Muchena further stated:
"Instead of continuously unleashing the state security machinery against activists and political opponents, Zambian authorities should be building a society where everyone can freely express themselves without fear of reprisals,"
Read Amnesty International's full statement here.