17 December 2018
Updated 18 Dec 2018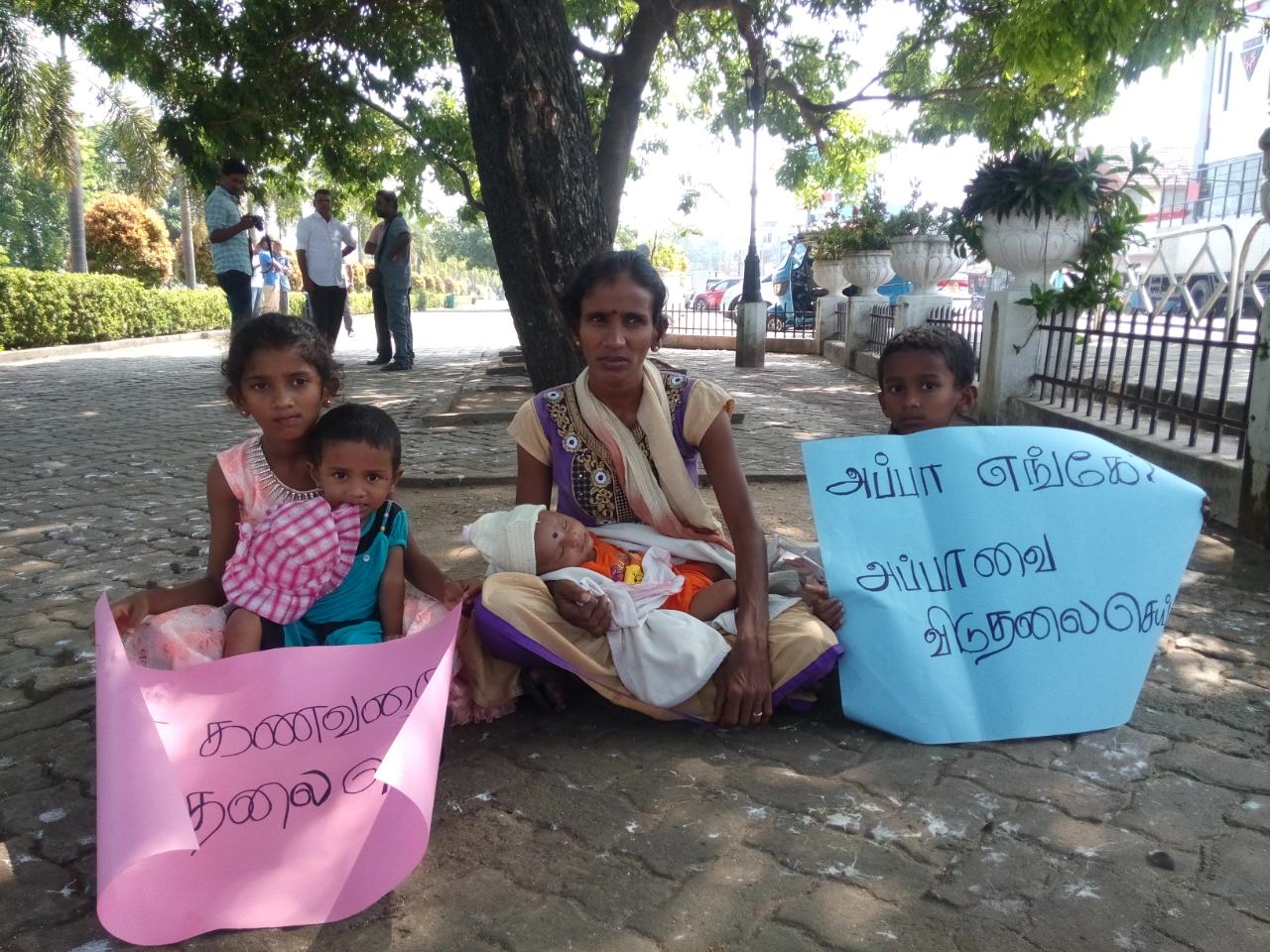 The wife of a former LTTE cadre who was arrested by Sri Lankan police earlier this month and began a hunger strike in Batticaloa calling for the release of her husband, ended her hunger strike today, after police officers visited her saying he would be released on bail. 
The  Mayor of Batticaloa was also present at the meeting. She was assured he would be released today and escorted away from the protest site by officers.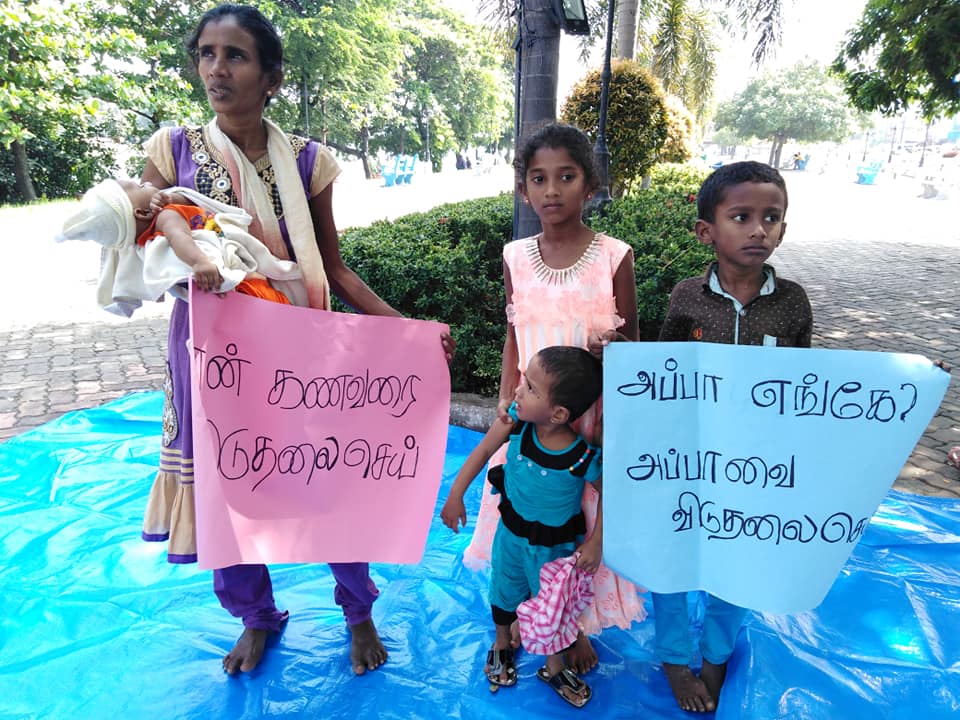 Sat with her four children at Batticaloa's Gandhi Park, the woman said her husband has been detained for several weeks but is yet to face any charges.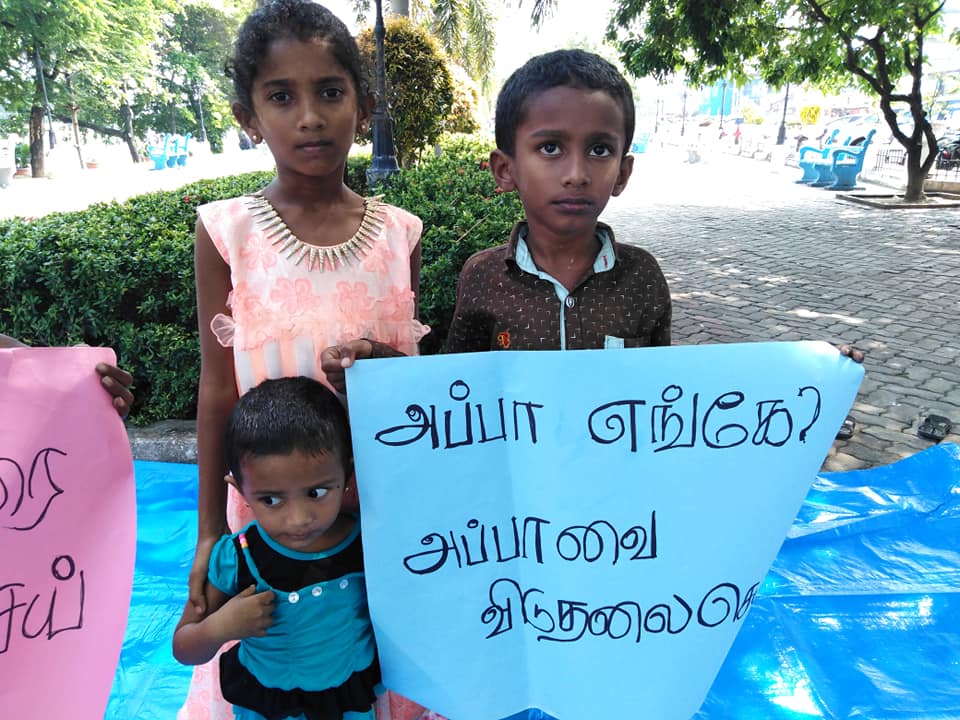 'Where is my father?' reads the sign held by the children of an arrested former LTTE cadre.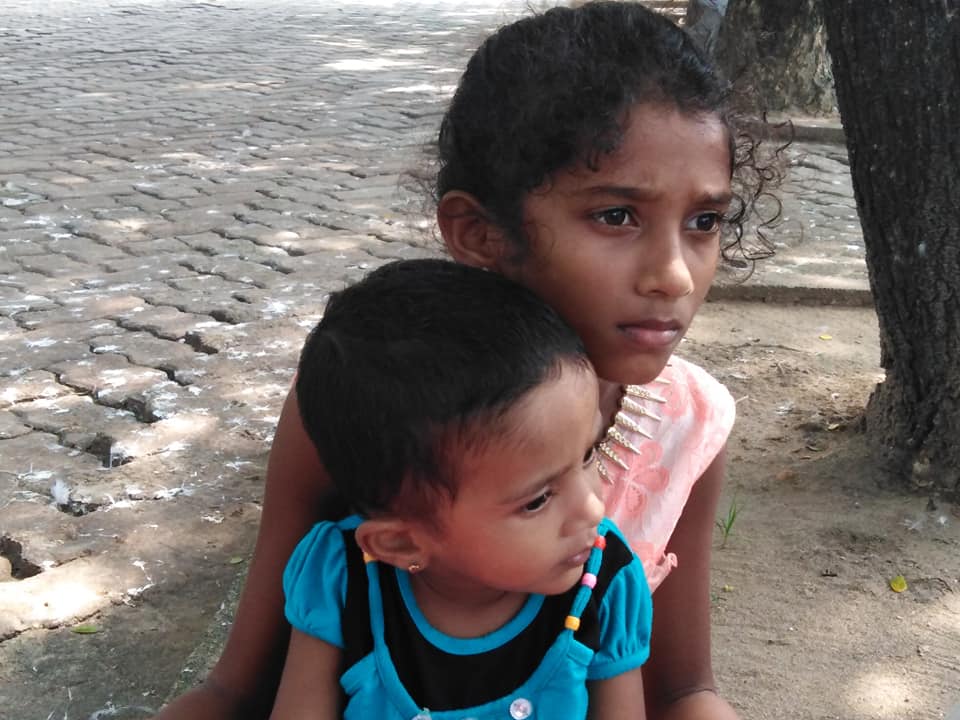 The arrest was reportedly in connection with the murder of two policemen in Batticaloa earlier this month, yet the arrested men have yet to be charged.