09 December 2018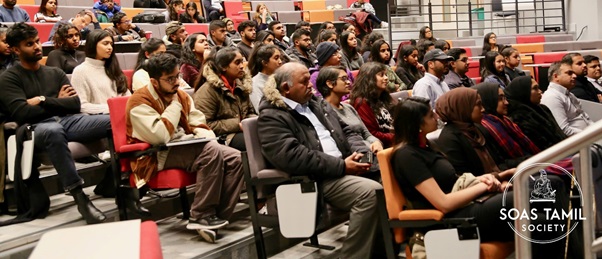 Politics, culture, religion and caste were the topics of discussion at an event held at SOAS University of London last month, as British Tamils gathered to discuss Tamil identity in the diaspora.
As part of the discussion - entitled 'Diasporic identity: Who are we?' – panellists discussed a variety of topics related to how the British Tamil community and identity has been formed and grown.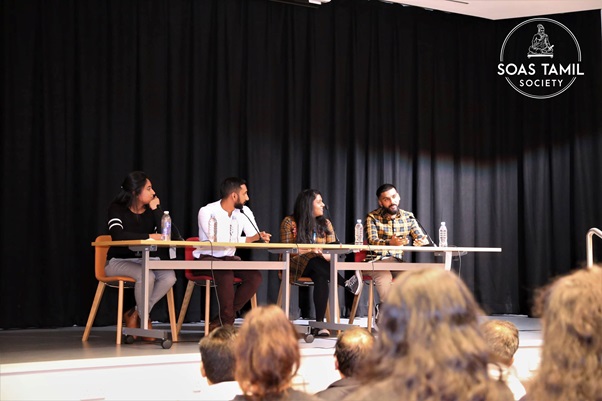 Vithujan Arumugam highlighted the intransigent nature of the caste system and iterated the normality of casteism, especially when it comes to relations and marriage – a topic that many in the community felt still remained taboo.
Discussions also revolved around the growth of the Tamil community, as activist Iswarya Vidhaydaran reflected upon her own thought regarding her personal identity and the Sri Lankan and Eelam Tamil labels.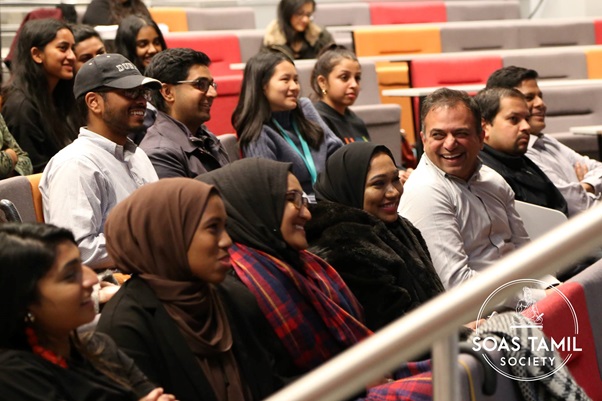 Thusiyan Nandakumar, an editor at the Tamil Guardian, also spoke of his experiences growing up as an Eelam Tamil in London and his involvement in activism within the community. He also spoke about the growth of the Tamil community and their impressive successes, but highlighted how 'British Asian' and 'Desi' labels had issues with inclusivity.
Priyangka Pransveswaran further conversed about the 'British Asian' identity and spoke about it in terms of a 'British Tamil' identity – from speaking the Tamil language to embracing the culture, and how being born as part of the diaspora affects that.
A lively question and answer session followed, with discussions of how religion, such as Hinduism, Christianity and Islam, fitted in with the Tamil identity and the successes and challenges the community continues to face.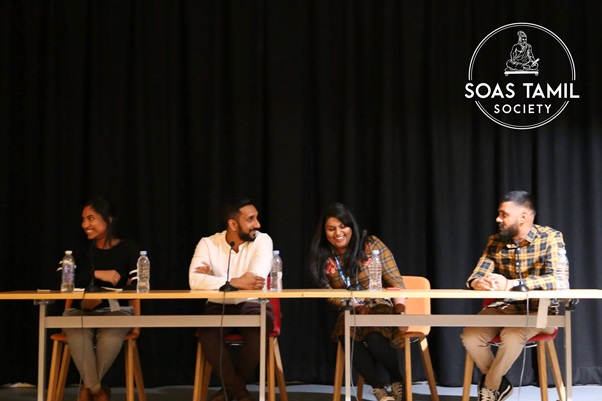 "The event and discussions that it sparked, in person and on social media, are hugely important ones that the community needs to have," said SOAS Tamil Society president Vithya Nandakumar. "As Tamil diaspora, whilst we grapple with the different facets that define us, we hope that these kind of discussions help towards building a more inclusive Tamil identity".