12 November 2018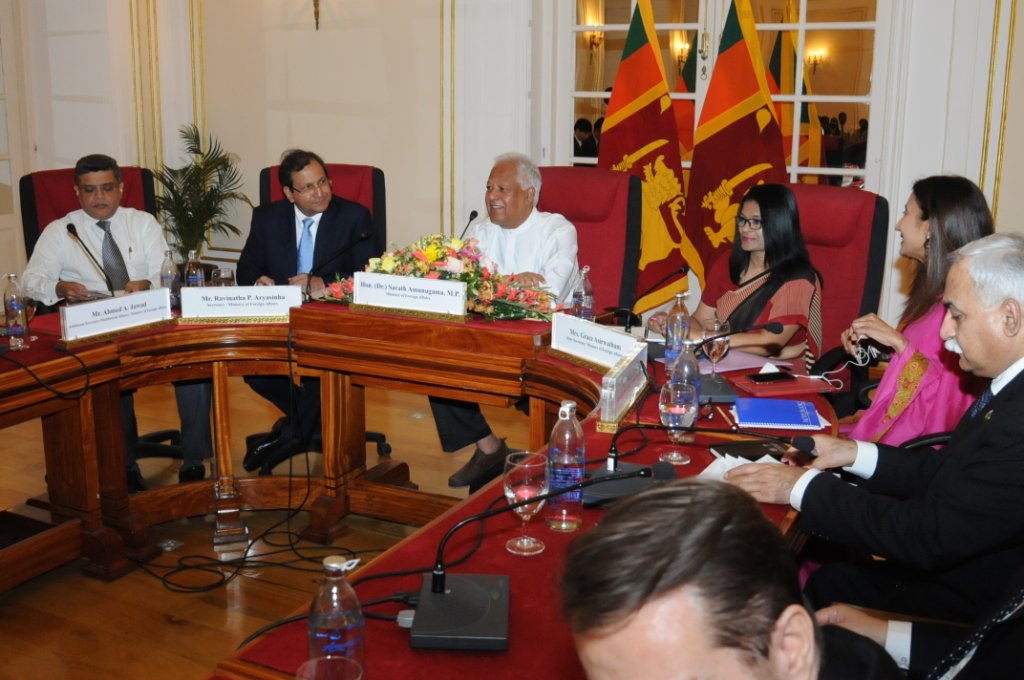 Western diplomats shunned the newly appointed foreign minister, Sarath Amunugama, who held a meeting today.  
Ambassadors of Britain, Netherlands, Norway, France, Australia, South Africa, Italy, and Canada did not attend in protest against the Sri Lankan president's decision to sack the prime minister and dissolve parliament, Reuters reported. 
However, the United States, Germany and the European sent representatives to the meeting. 
India sent a junior representative, the news agency reported. 
Read more here.
On Friday, the Sri Lankan president announced the dissolution of parliament and a snap election on January 5.
Several countries were swift in their criticism of the move, calling for democracy to be restored promptly. 
Sirisena's sacking of UNP prime minister Ranil Wickremesinghe last month and appointment of the former president Mahinda Rajapaksa plunged Sri Lanka into political crisis. 
Observers say the dissolution was announced as Sirisena realised his de facto prime minister Rajapaksa would not command a majority in parliament.
With allegations of massive bribes being floated to tempt crossovers, Sumanthiran, among other commentators, pointed out that the decision to dissolve parliament, knowing it would get struck down in the Supreme Court, was another time-buying tactic to secure more crossovers.