Tamil journalists and media workers protested in Jaffna today to mark World Press Freedom Day.
Members of the Jaffna Press Club were joined by colleagues, politicians and students from the media studies department of Jaffna University.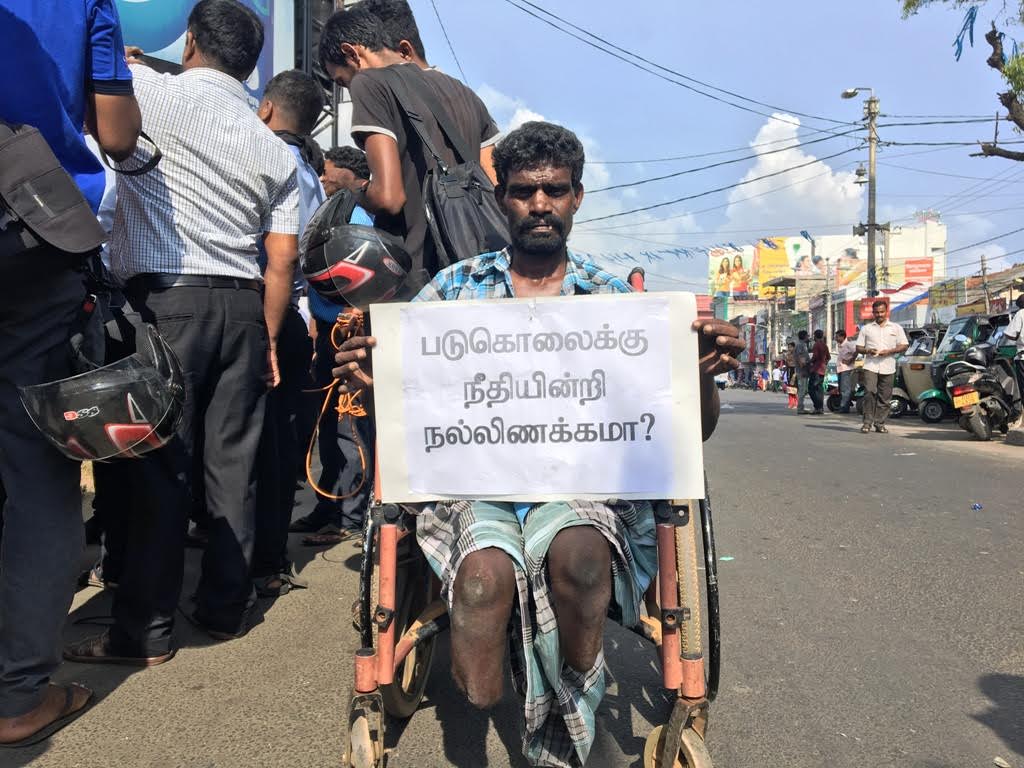 The protestors called for justice for the Tamil journalists killed or attacked during the conflict and in the years after the war.