13 June 2022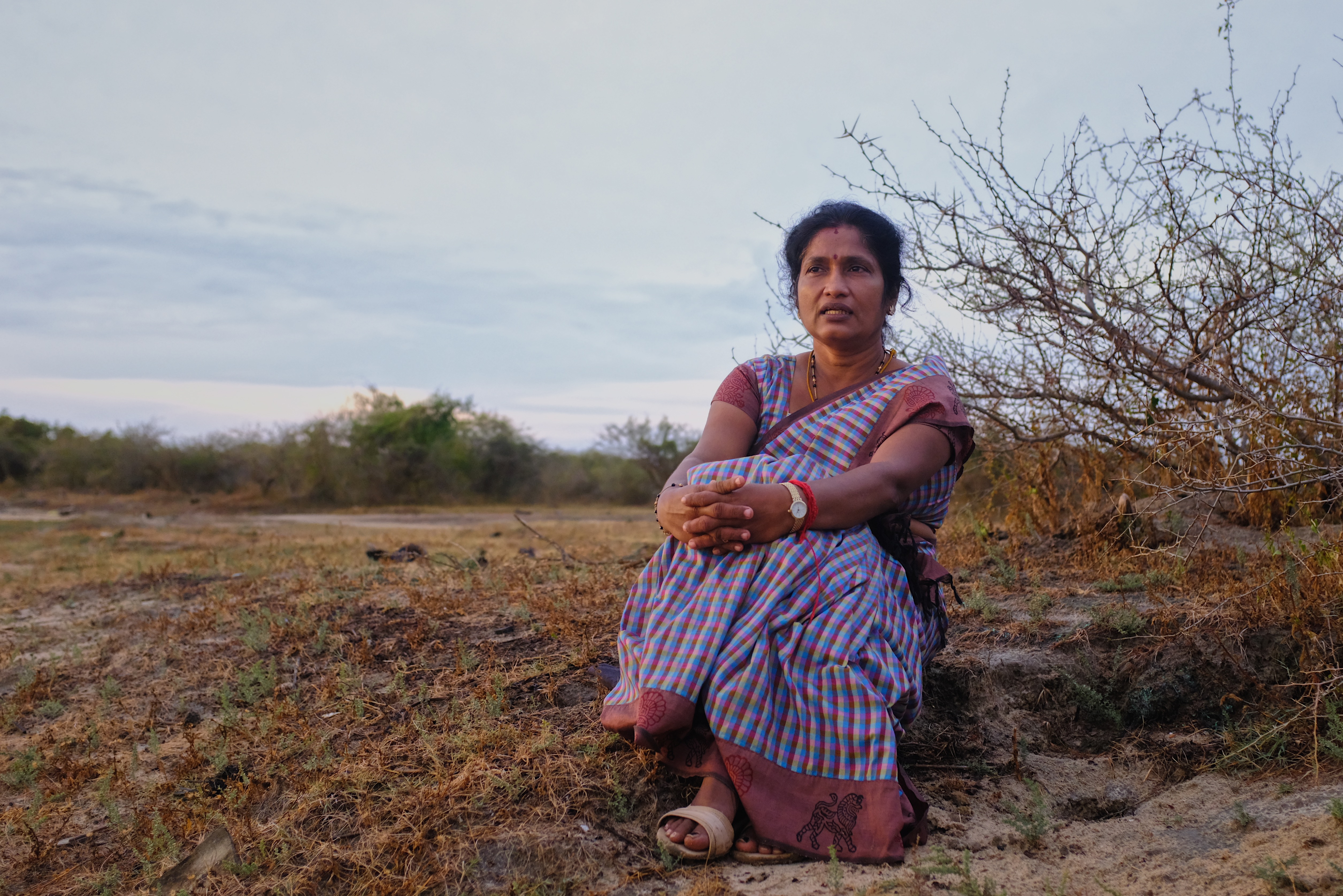 Following the release of a new documentary on Tamil politician and human rights activist Ananthy Sasitharan on Al Jazeera Witness last week, she spoke and on how only an international mechanism can deliver justice for enforced disappearances in Sri Lanka and detailed the struggle that she has been through in her journey so far.
Sasitharan spoke to the Tamil Guardian on the failure of Sri Lanka's domestic accountability mechanisms, and on the filmmaker Kannan Arunasalam's latest documentary, entitled 'Sri Lanka's Rebel Wife'.
Read her full interview below.
At the time of filming, you said that the issues of enforced disappearances can only be settled through an international mechanism.  Do you still maintain that same position?
Yes, we'll continue to be in the same position because I as a member of the general public experienced the cruelties of the insidious and genocidal war throughout and until the end of it. In that process, thousands of people surrendered unarmed including my husband.     
Not only did they get the people to surrender but despite all the evidence of genocide, people were summoned to what was called a No Fire Zone and were bombed there en-masse. Further, hospitals, schools, public places, etc, were indiscriminately bombed. This was how the genocide was committed.
Eventually thousands surrendered as prisoners of war who include my husband, as well.  We still do not know about what has happened to them or their whereabouts.  We are not prepared to trust the Sri Lankan government, instead, we plead to the international criminal court for definitive justice by holding the government of Sri Lanka accountable at the same time.  
We must mention why we demand international justice.  Genocides, like the one that was carried out in Sri Lanka, have taken place in many countries of the world and most of them  have received fair justice.
History and our future generations must not blame us as the Tamils of Eelam who have a very long history of thousands of years for failing to get justice for the genocide. At the same time, we must not be subjected to genocide in the future just because of we are Tamils and must be able to live peacefully in this country. These are the reasons for our relentless fight for justice.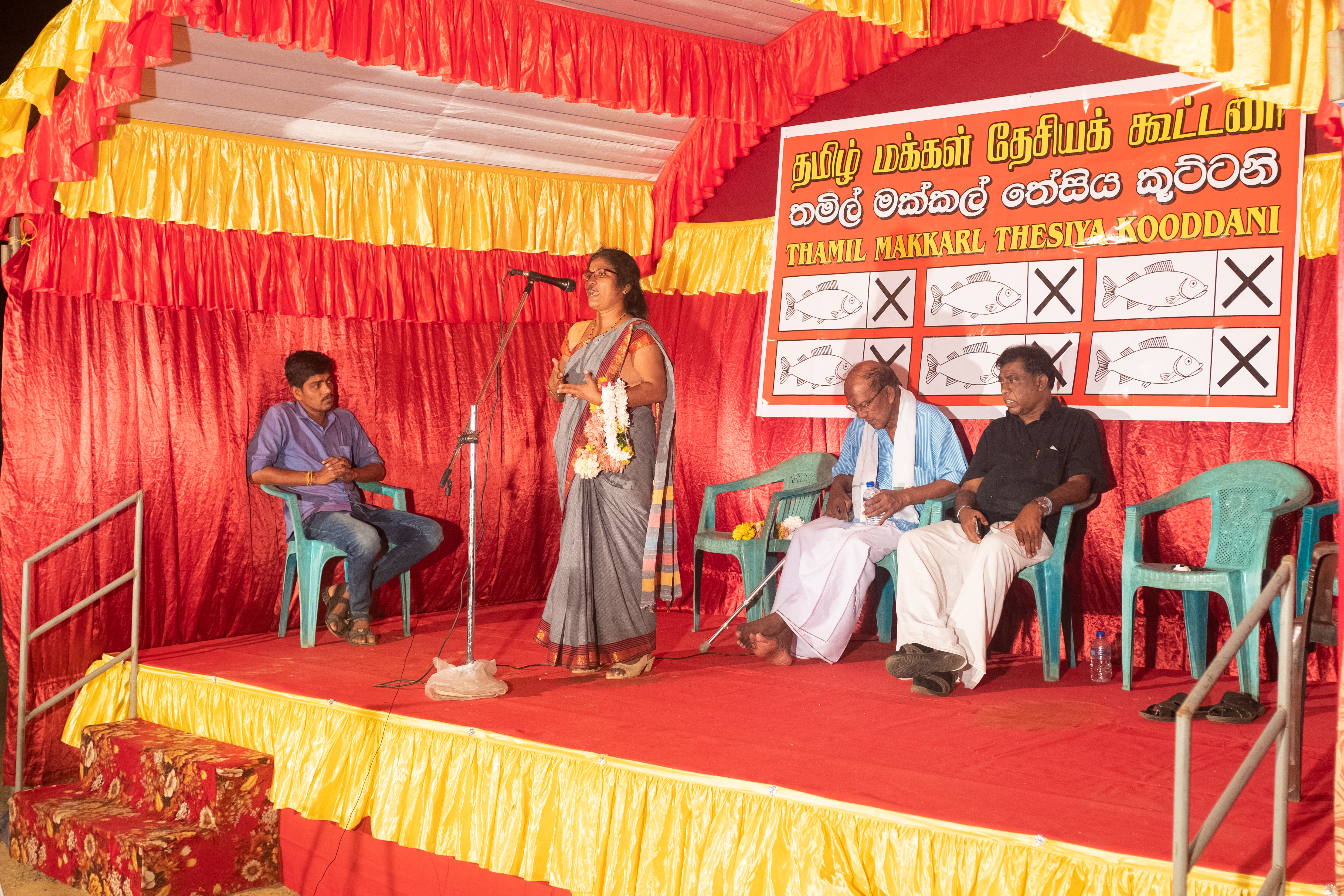 The Office of Missing Persons was brought in during the so-called period of 'good governance' under the previous Sri Lankan government. You protested against it. There is a possibility of a yet another new government being formed at present. What would your position be if they too came up with another domestic mechanism similar to the OMP?
It's a good question. At first, after the end of the war, due to international pressure, they brought in something called LLRC (Lessons Learnt and Reconciliation Commission).  We provided plausible and convincing evidence there too. They then set up a Presidential Commission. The commission put forward many suggestions and made recommendations with no avail. Thereafter, they brought in another office called 'Office of Missing Persons' under the chairmanship of well-respected Saliya Peiris. Eventually, branches of "Office of Missing Persons' were opened up everywhere with a view to belittling Saliya Pieris' sincere efforts and besmirching his reputation. People manning the offices were getting paid, however.
We were against it from the beginning itself because [then and current prime minister Ranil Wickremesinghe] made it very clear in Parliament about the purpose of those offices… It would function as merely a relief providing one. All of this was brought about by the international community in the name of 'good governance' in order to bring about a regime change on this soil with their own geopolitical ends in mind.
However, to date, the Office of Missing Persons has not been able to find even a single person missing. They were simply carrying out programs like compensation, but, that too has not been given. It is therefore quite clear that justice cannot be achieved through any so-called domestic mechanisms within Sri Lanka.
We have already been filing law suits in the Sri Lankan High Courts since 2012 but with no justice served because Sri Lanka's judiciary does not conform to international standards, nor, it is reliable or impartial.
Thousands of Tamil youth both males and females have gone missing so far.  But no justice has been served for them by Sri Lankan courts. A prime example is the murder of five youths in Trincomalee.  There are many more cases like that still pending.
While short films of various types, nature and themes are being produced by different people at different time, it must be mentioned that Kannan Arunasalam has succeeded in portraying our emotional struggle vividly to the world outside through this film.
This film is a depiction of all those who surrendered and disappeared.  Above all the film is a portrayal of the genuine struggle being waged by us and the point we have reached so far, within in our lifetimes, with resistance.
It shows the overall emotional struggle of the relatives of the missing persons. The mothers of the disappeared have also been represented in the film.
Eelam Tamils can be proud to know that there are many mothers like me.  It is a great thing that such a short film has been made focusing on our feelings of dependence on our rights and our struggles.  On top of that, it is also a historically significant document. Even if I die today, this film will eloquently portray the struggle and the state of our lives we have had.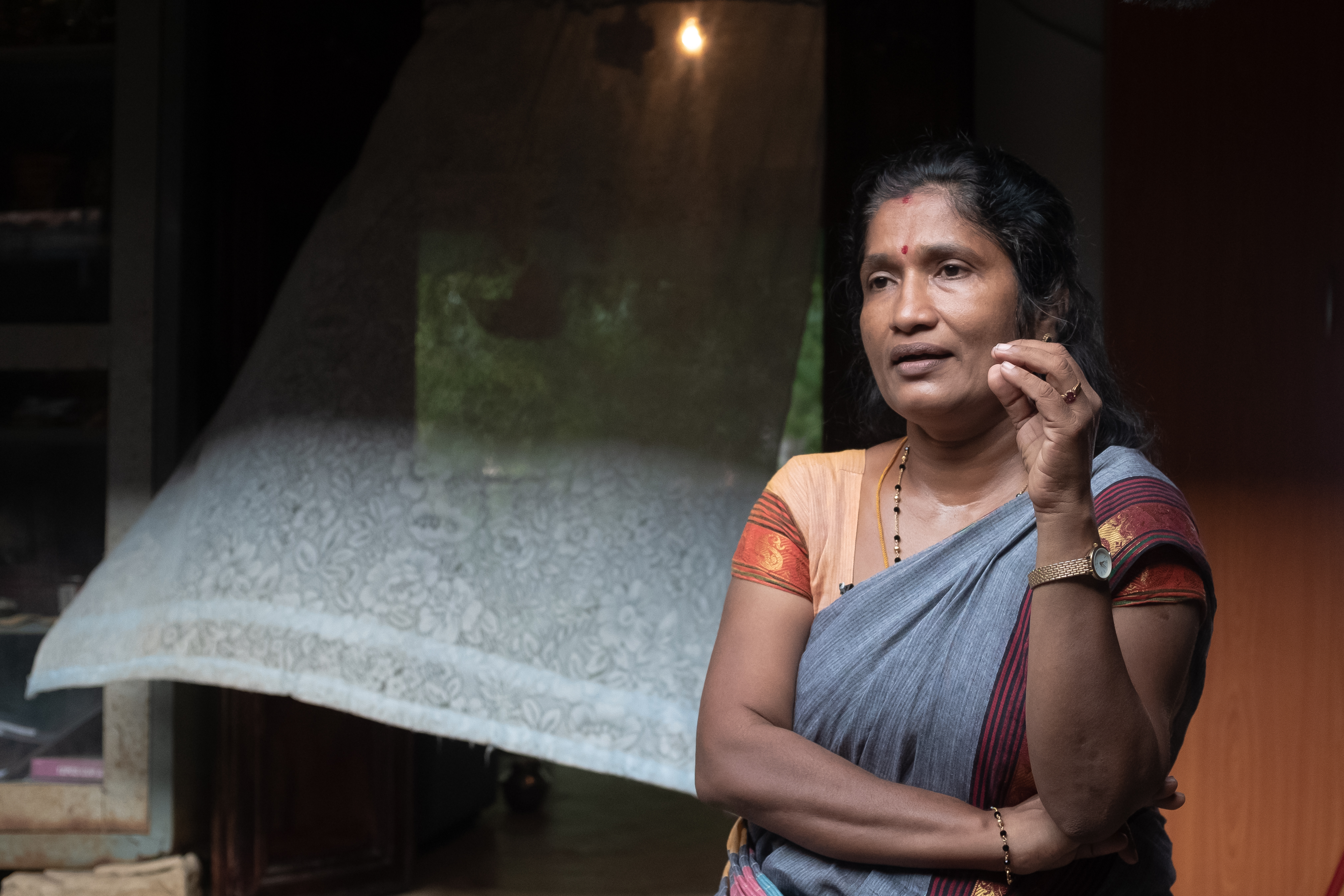 Did you face any threats whilst filming the documentary?
Yes of course. There were several threats during the filming. When I accompanied the filming team to identify the place where I surrendered my husband at Mullivaikkal, Sri Lankan military investigators followed and threatened us.
The driver of the vehicle of the Kannan's team was Sinhalese. The cinematographer of the film was a famous personality in the Sinhala cinema industry. It was then they realized that if Sinhala investigators pose such a threat to them, how innocent Tamil people affected by war would have suffered. 
Such was the situation.  Apart from these, [the film team] also observed the threats we faced during the election period… raiding the vehicle and asking them to be present for an inquiry and things like that were a great challenge to the director Kannan and his filming team.  We are already accustomed to this type of intimidation and threats.  It was in these trying circumstances, the film was made and documented.
We have nothing to lose anymore. We have lost everything. We have lost everything except our lives.  So, if we have to lose our lives, too in the course of this righteous journey, we are ready for that too.
_____
The documentary can be watched via Al Jazeera Witness below.
We need your support
Sri Lanka is one of the most dangerous places in the world to be a journalist. Tamil journalists are particularly at threat, with at least 41 media workers known to have been killed by the Sri Lankan state or its paramilitaries during and after the armed conflict.
Despite the risks, our team on the ground remain committed to providing detailed and accurate reporting of developments in the Tamil homeland, across the island and around the world, as well as providing expert analysis and insight from the Tamil point of view
We need your support in keeping our journalism going. Support our work today.
For more ways to donate visit https://donate.tamilguardian.com.