Protests were held in various locations across the North-East last Thursday demanding a justice mechanism with international judges.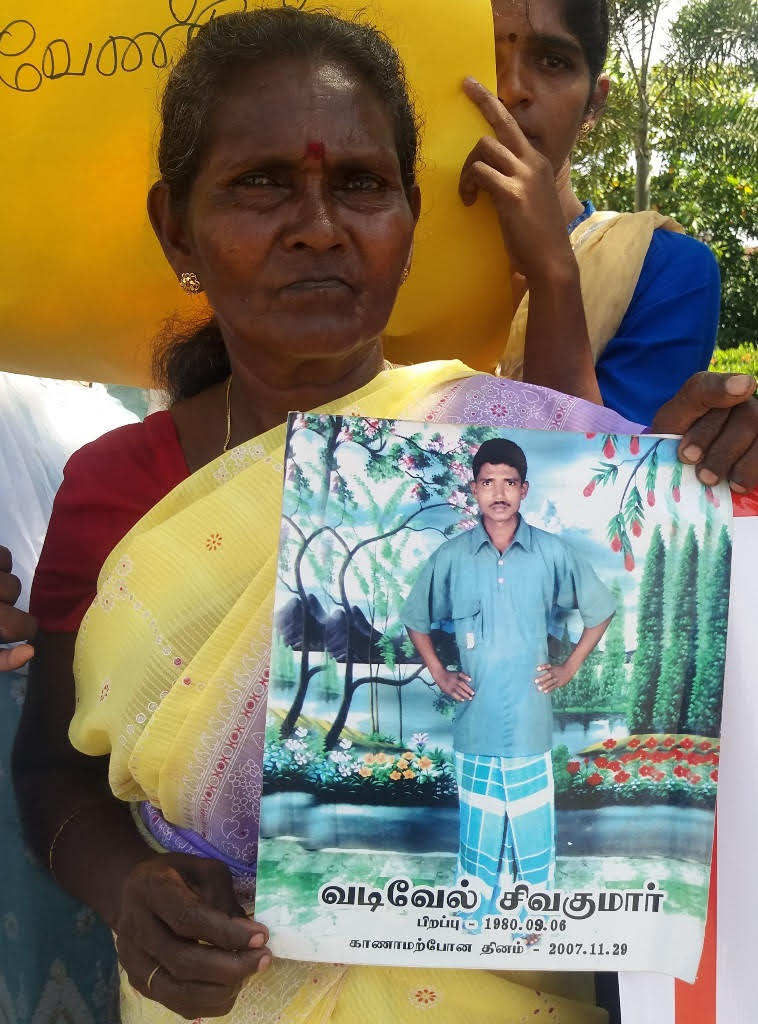 Batticaloa
Organised by North-East Coordinating Committee, Tamils, including victims and the families of the disappeared, called for international involvement in accountability as well as calling on Sri Lanka to move on pressing issues such as demilitarisation and the issue of the disappeared.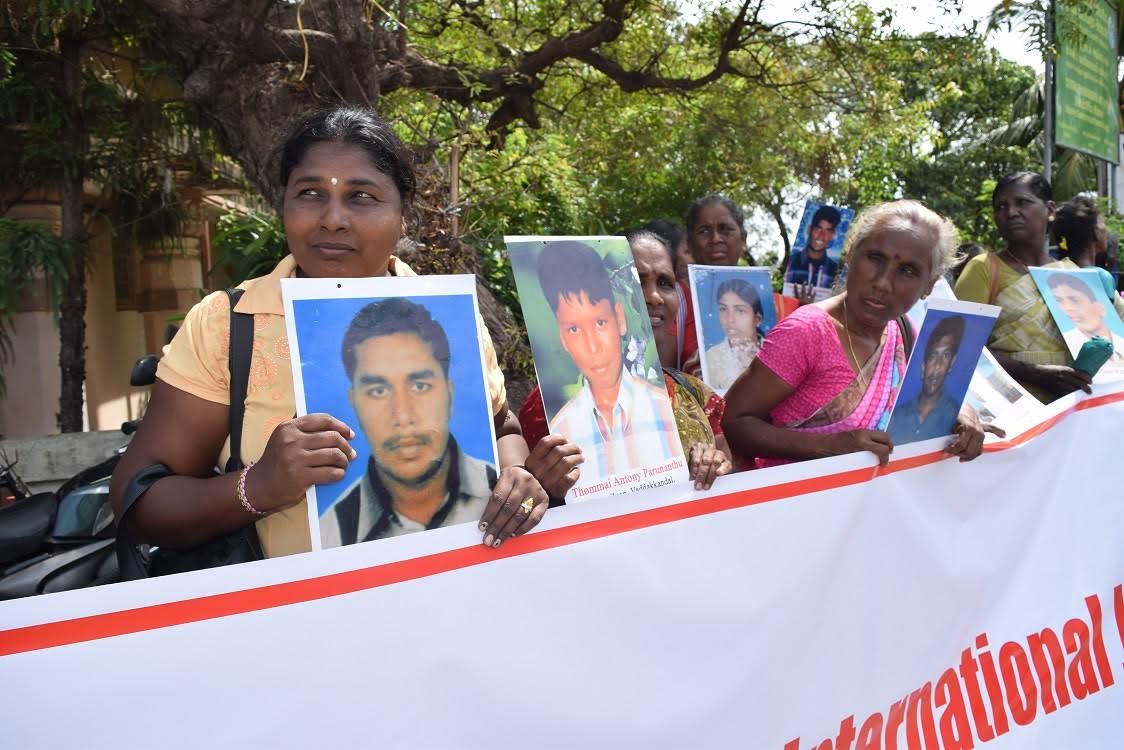 Mannar
Protestors in Jaffna, Batticaloa, Mullaitivu, Mannar and Trincomalee handed over an open appeal to the High Commissioner for Human Rights and to participants of the 34th Human Rights Council Session.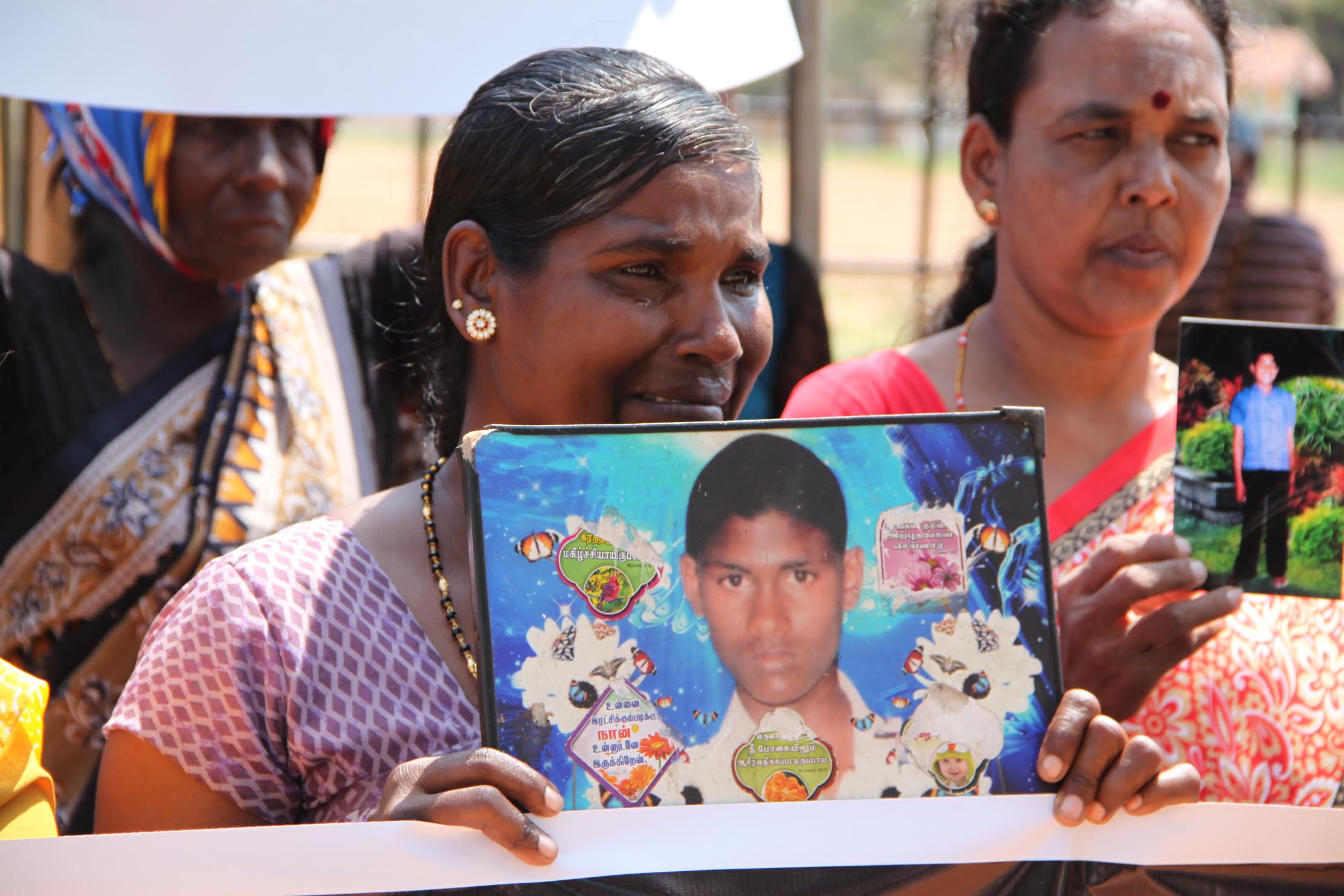 Mullaitivu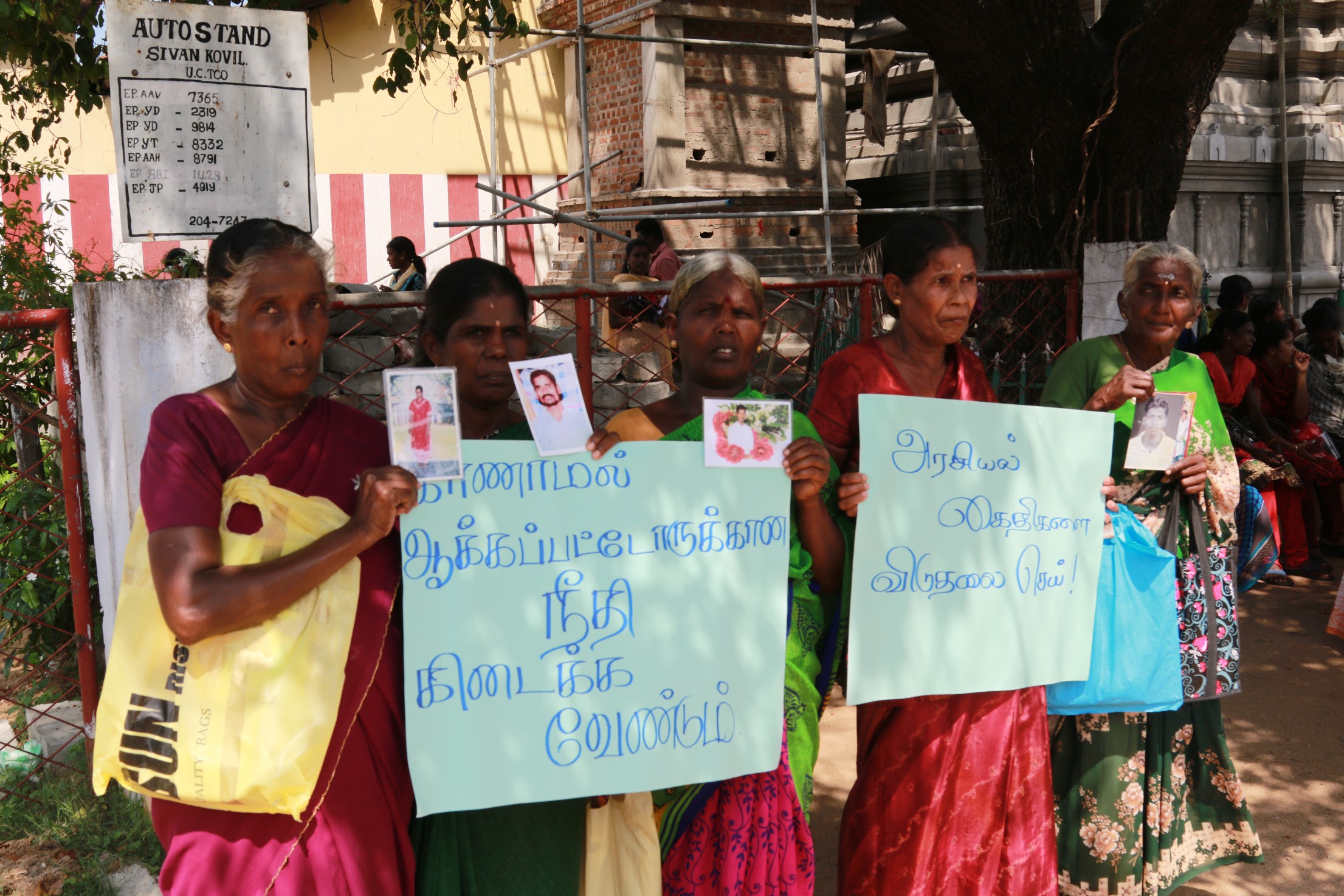 Trincomalee
Jaffna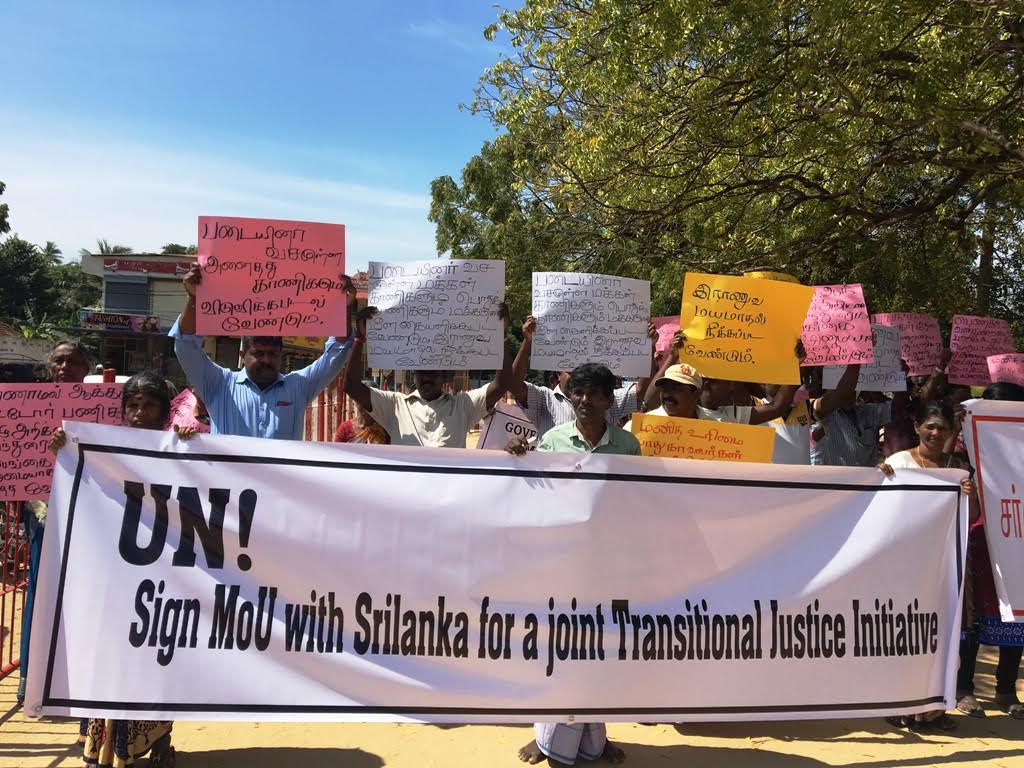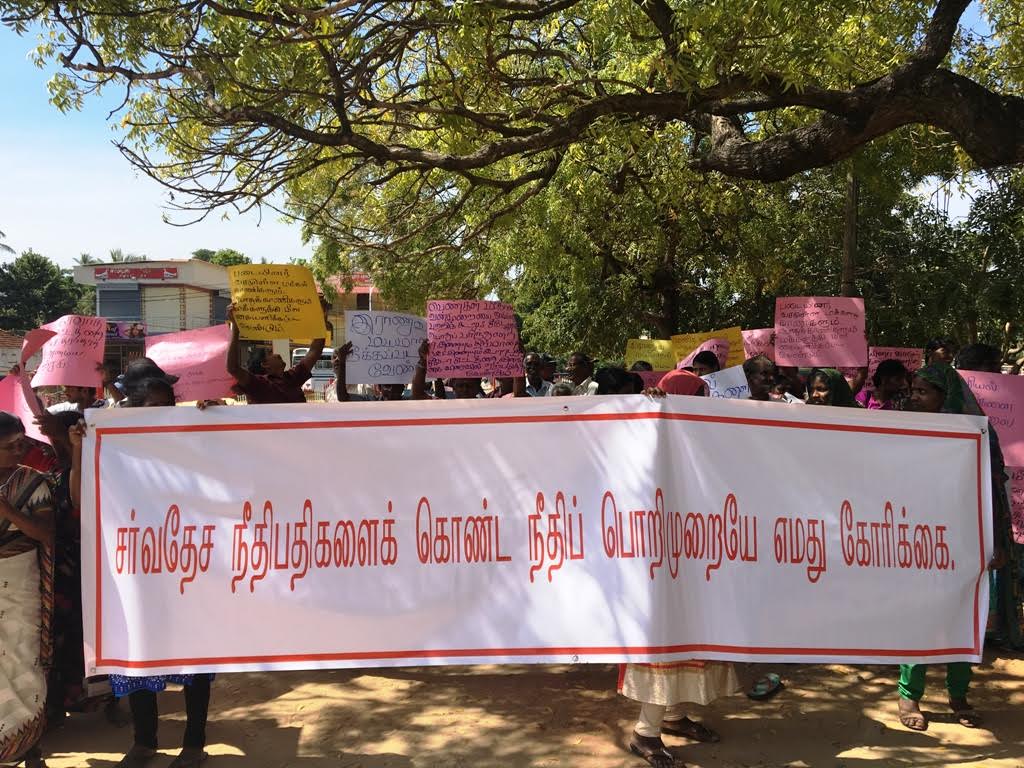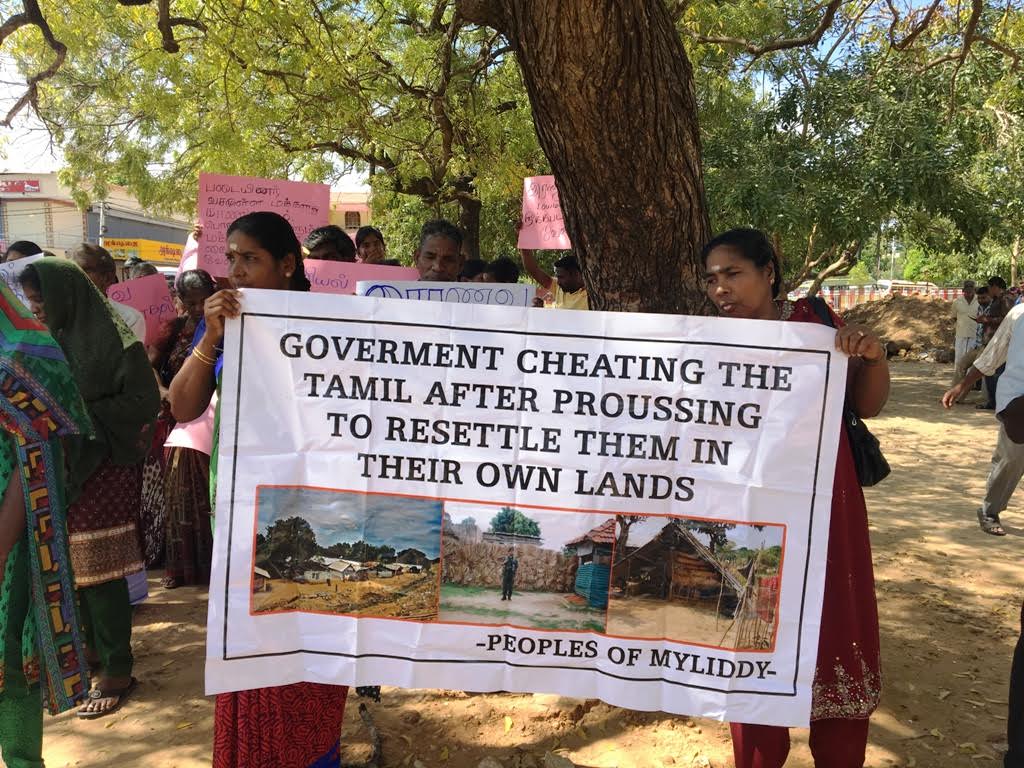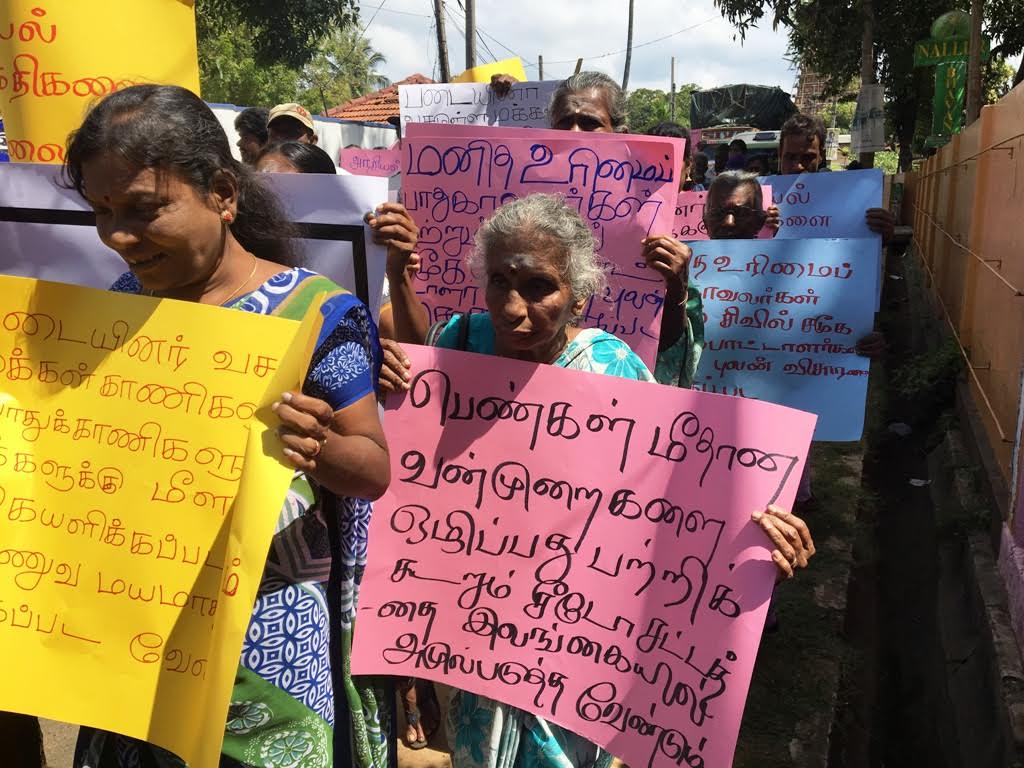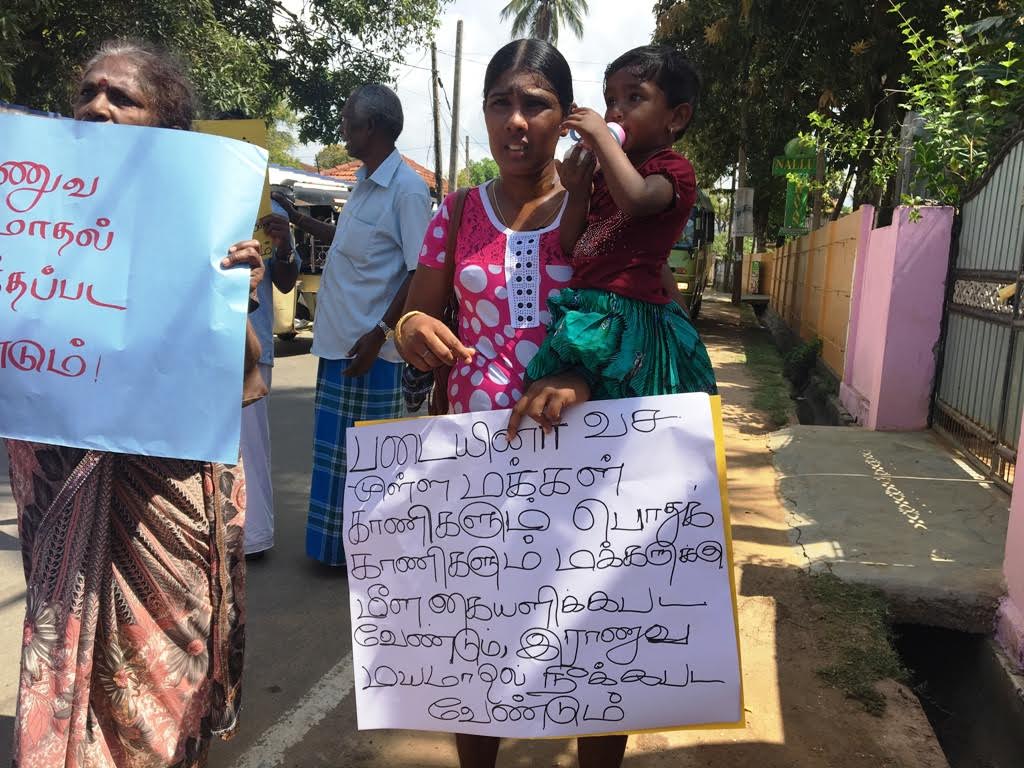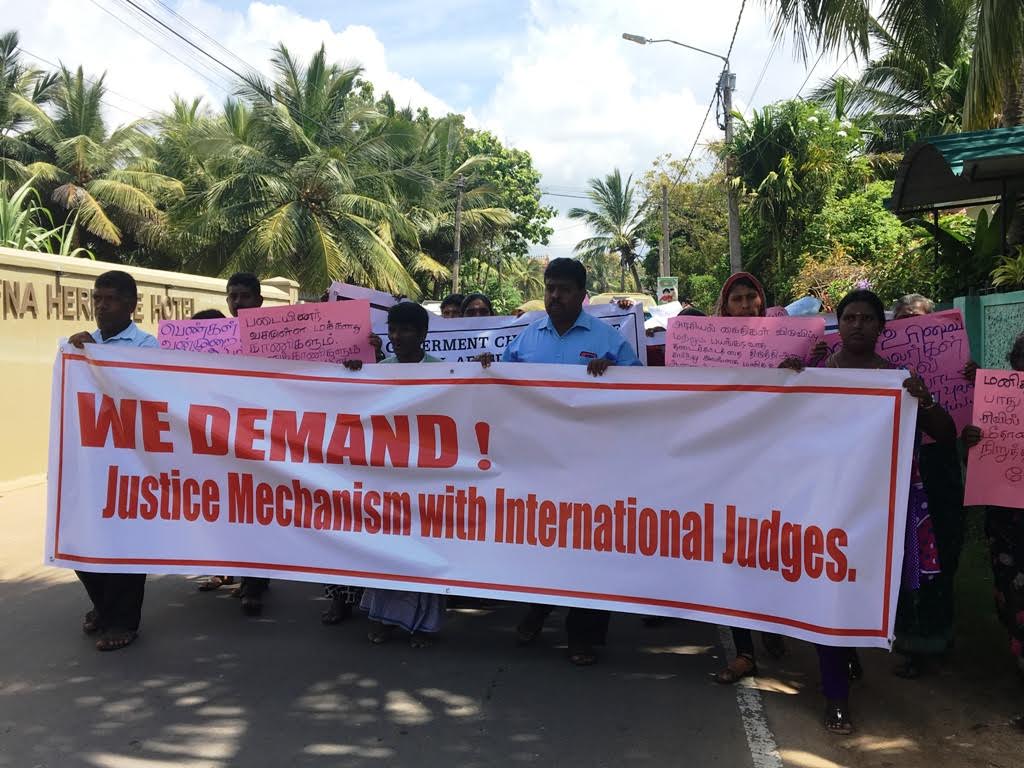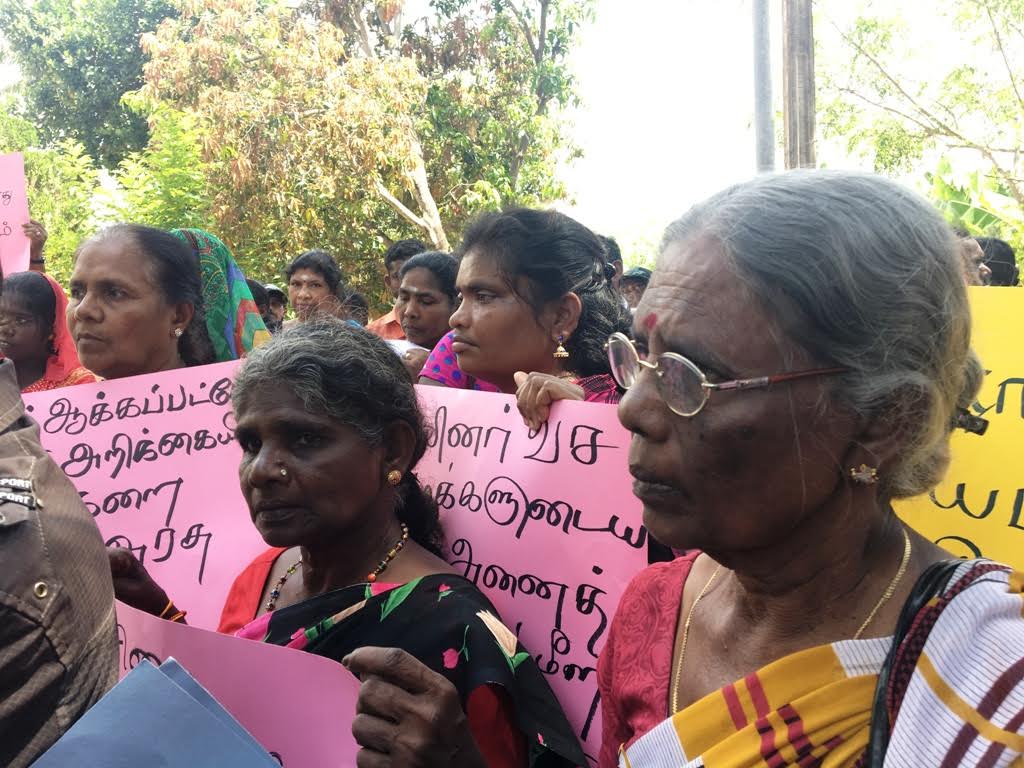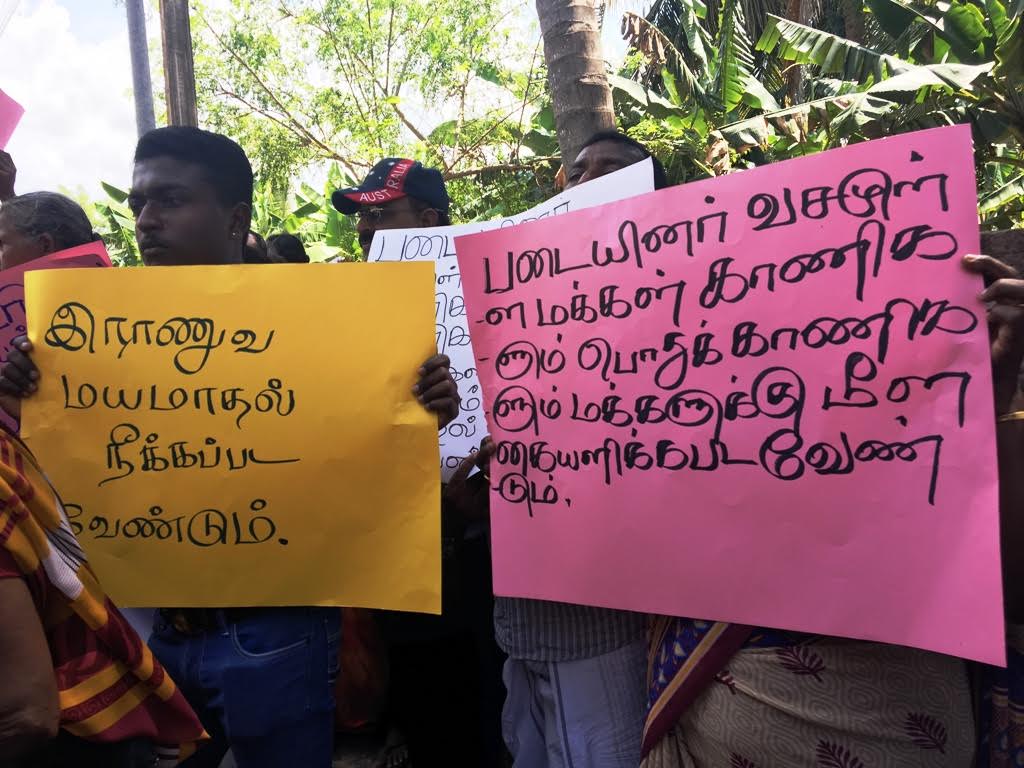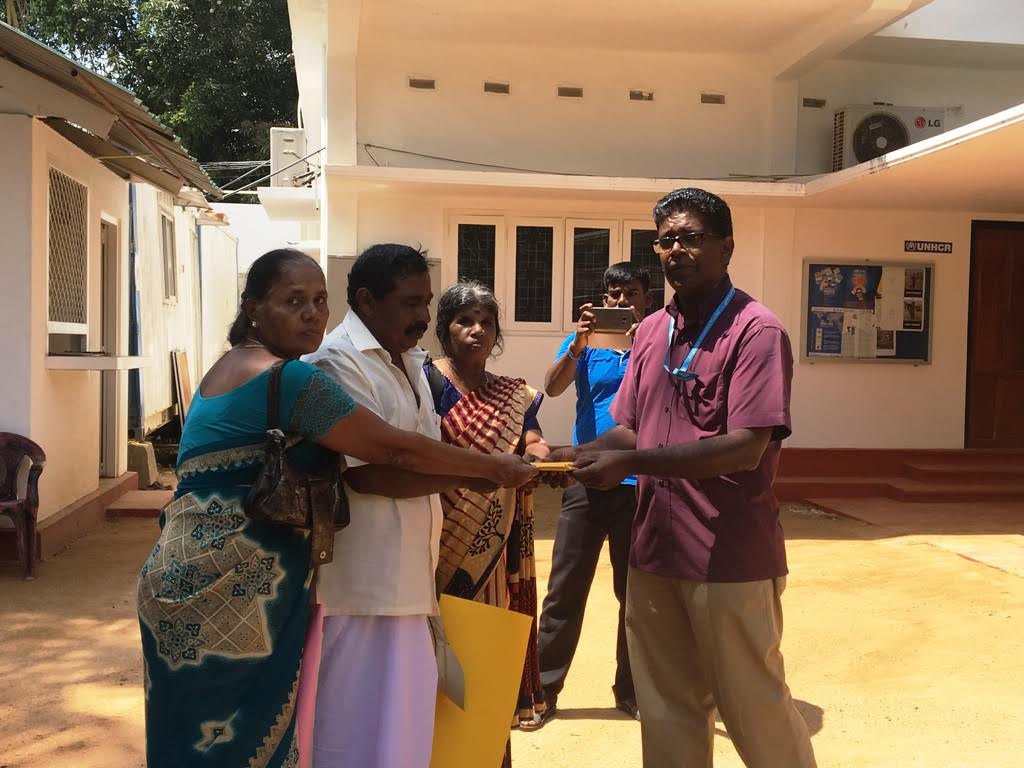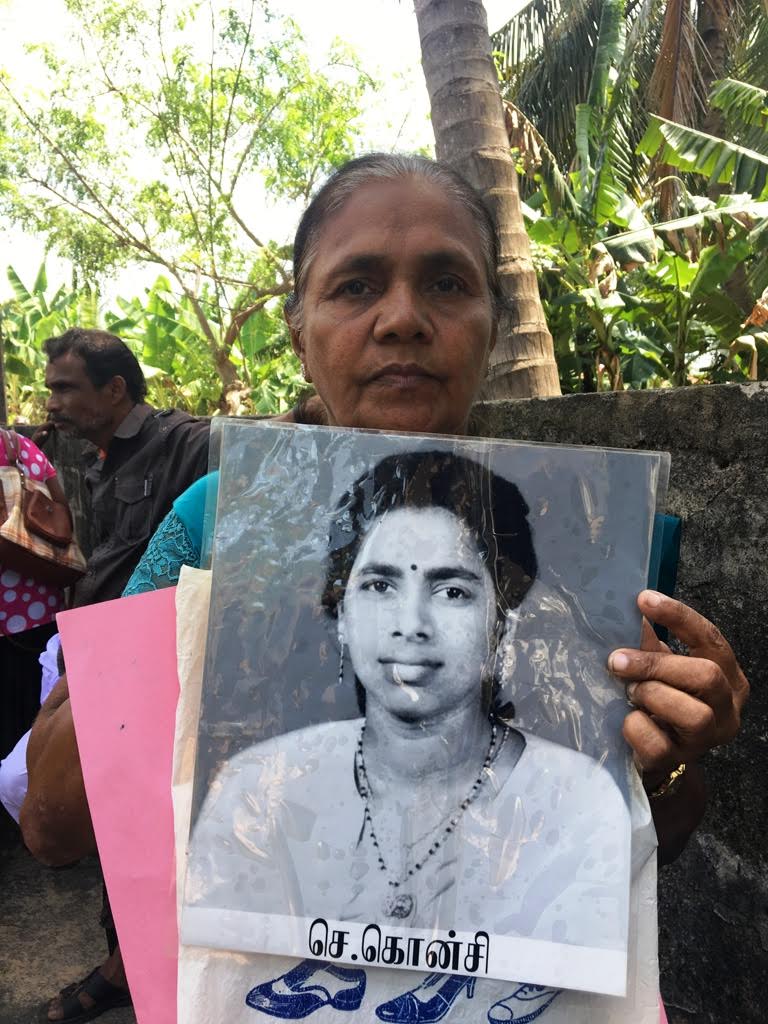 Batticaloa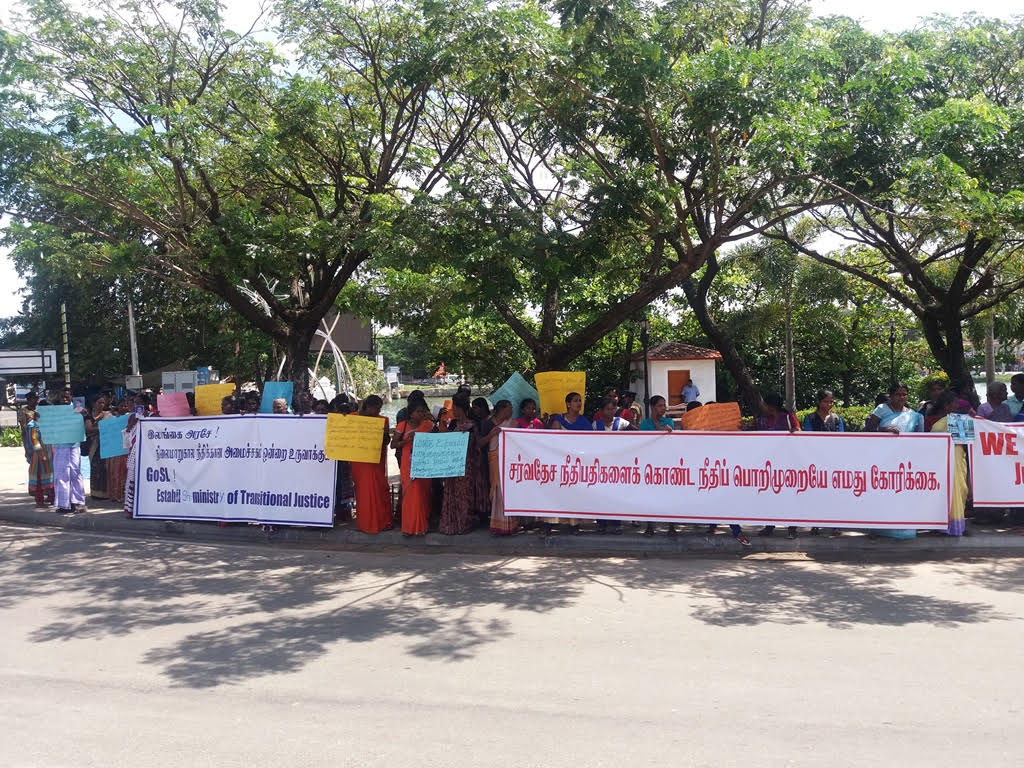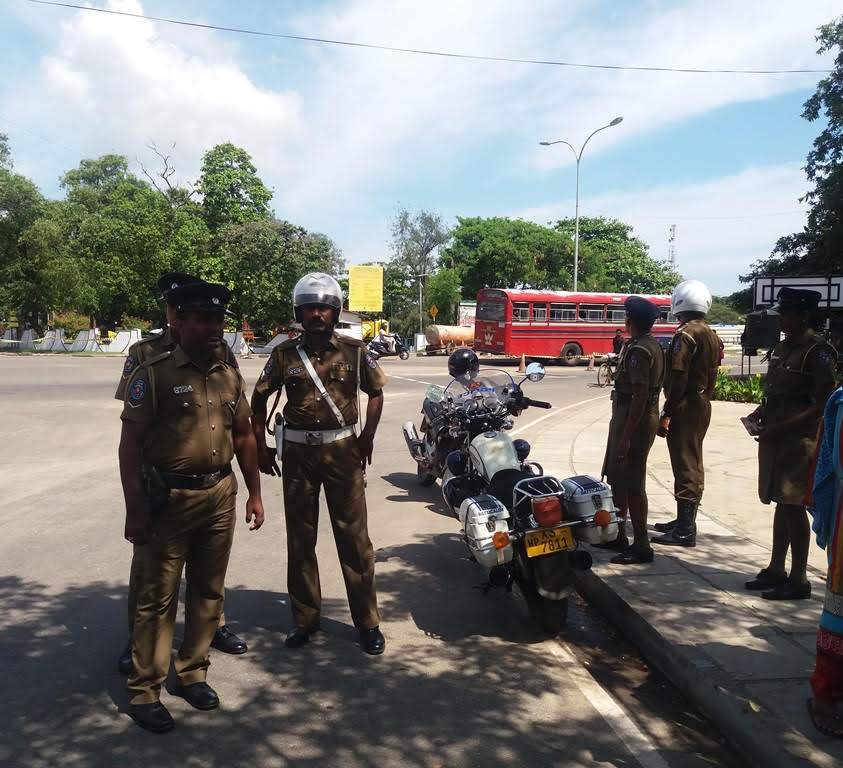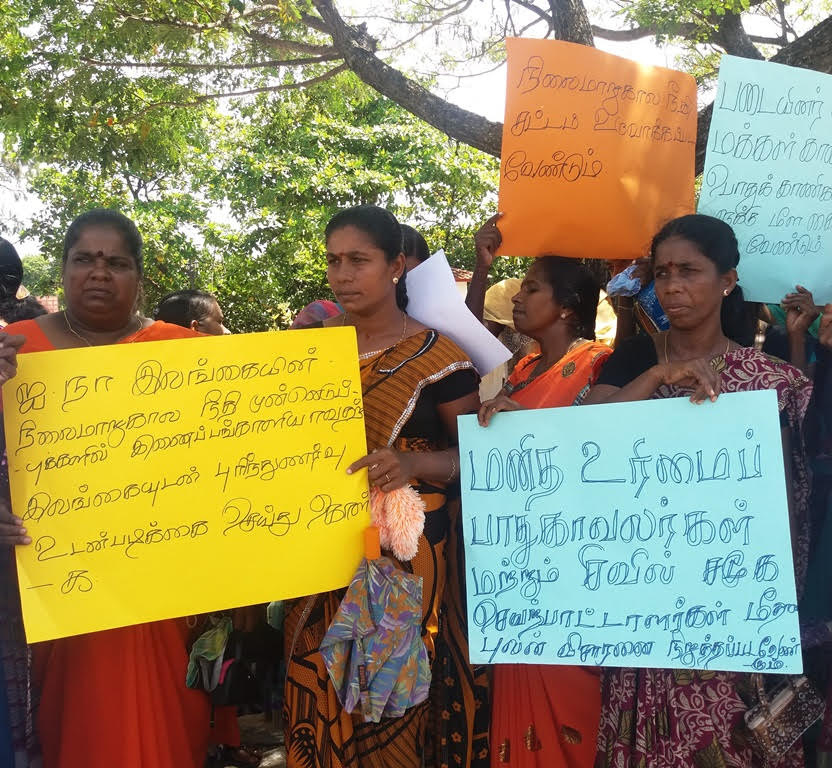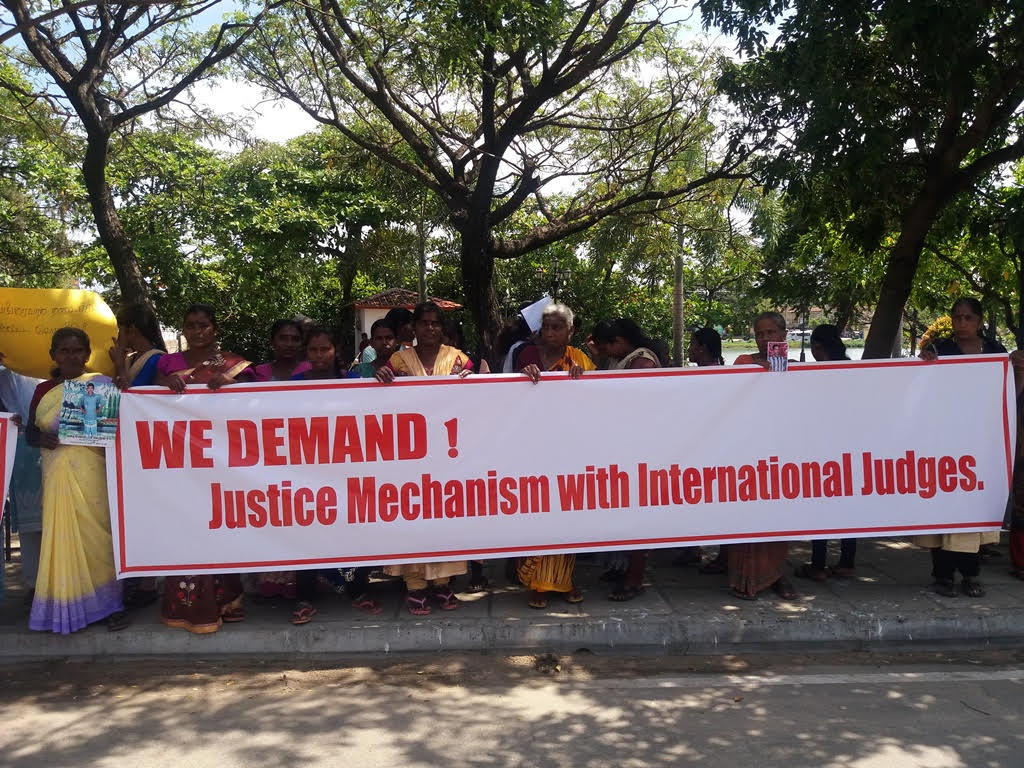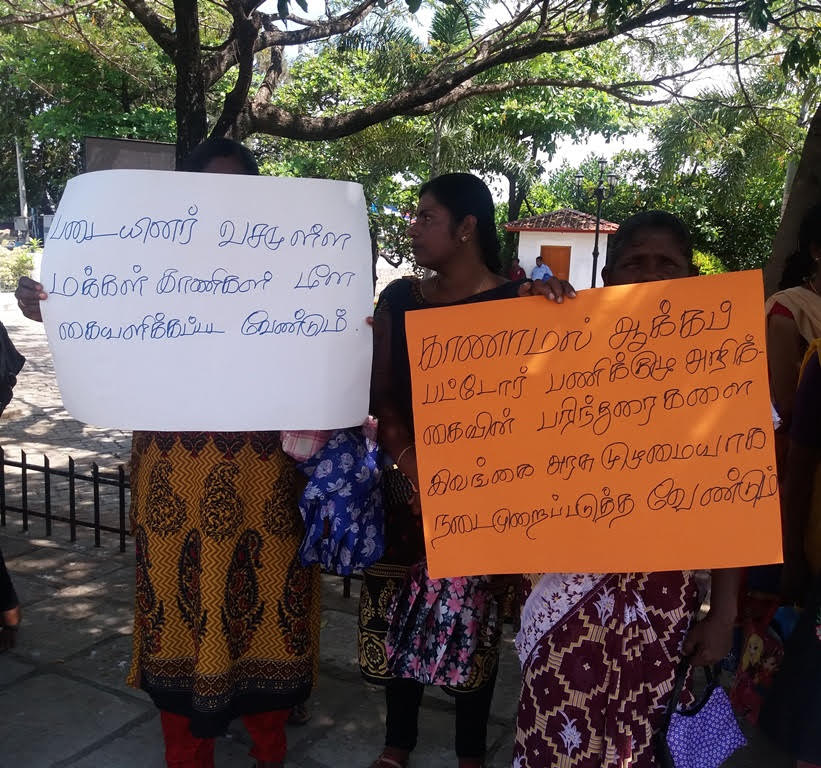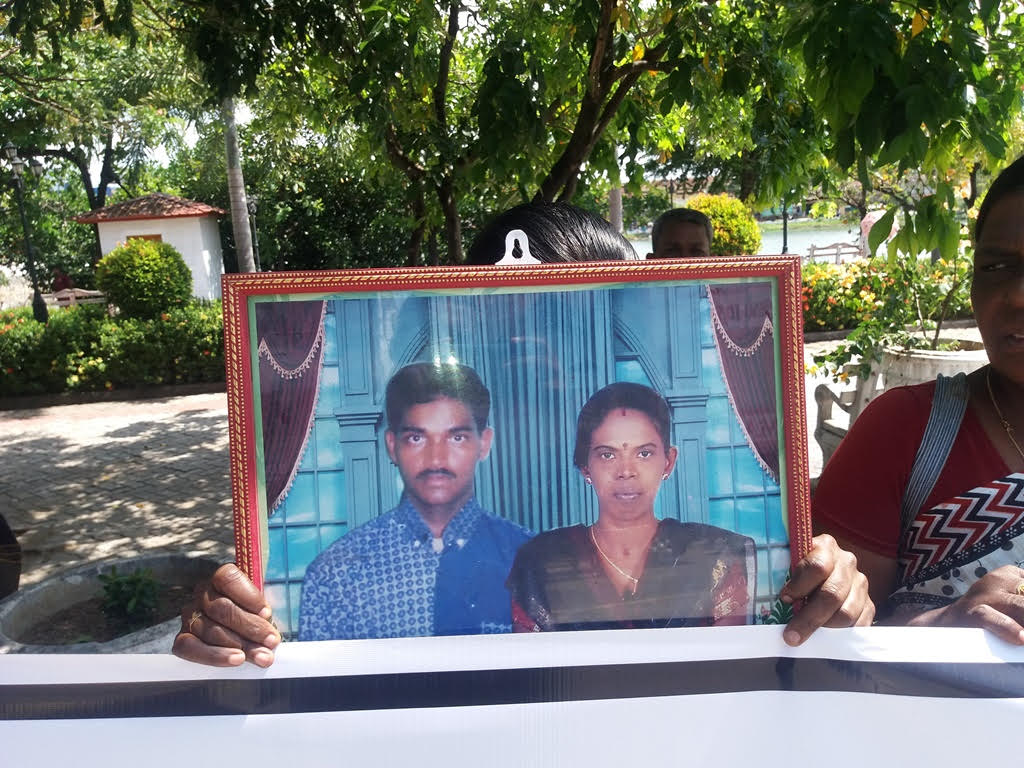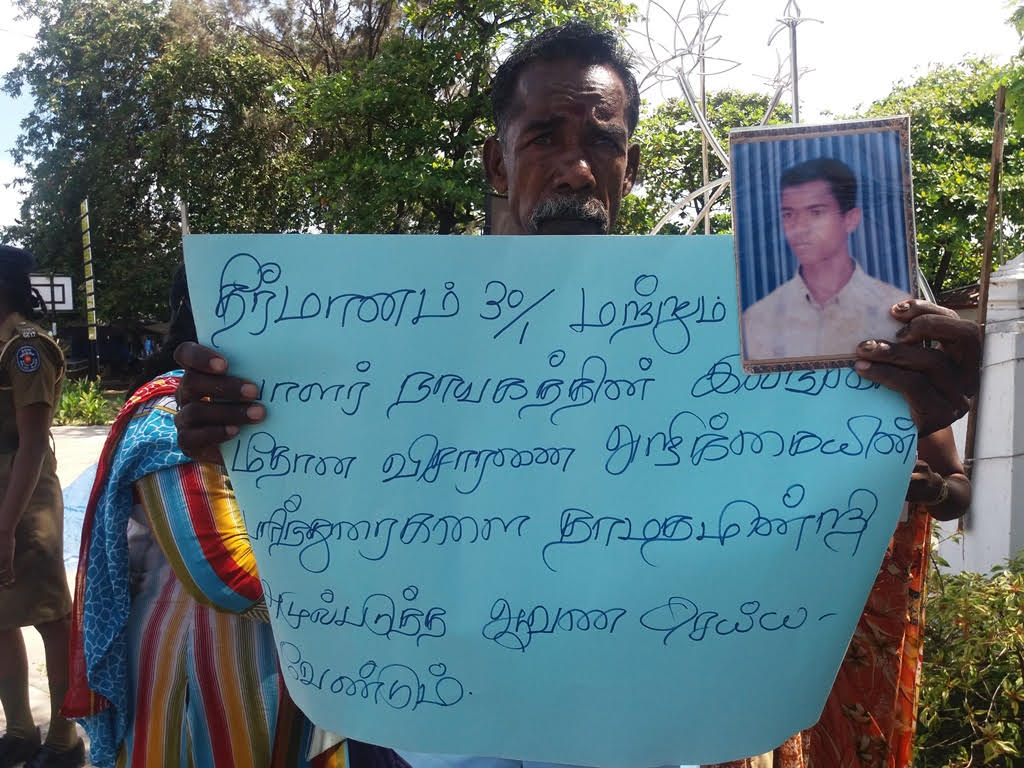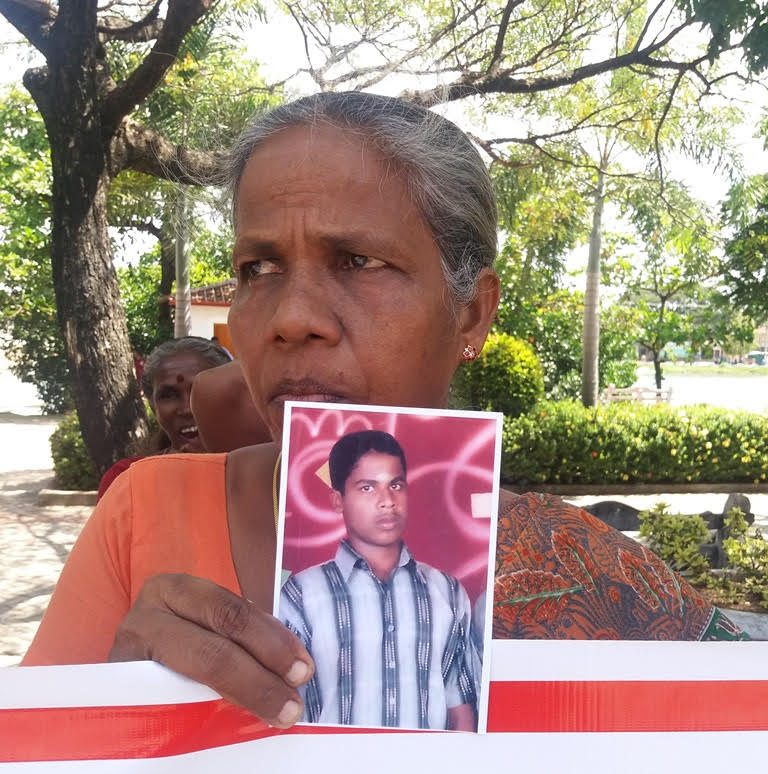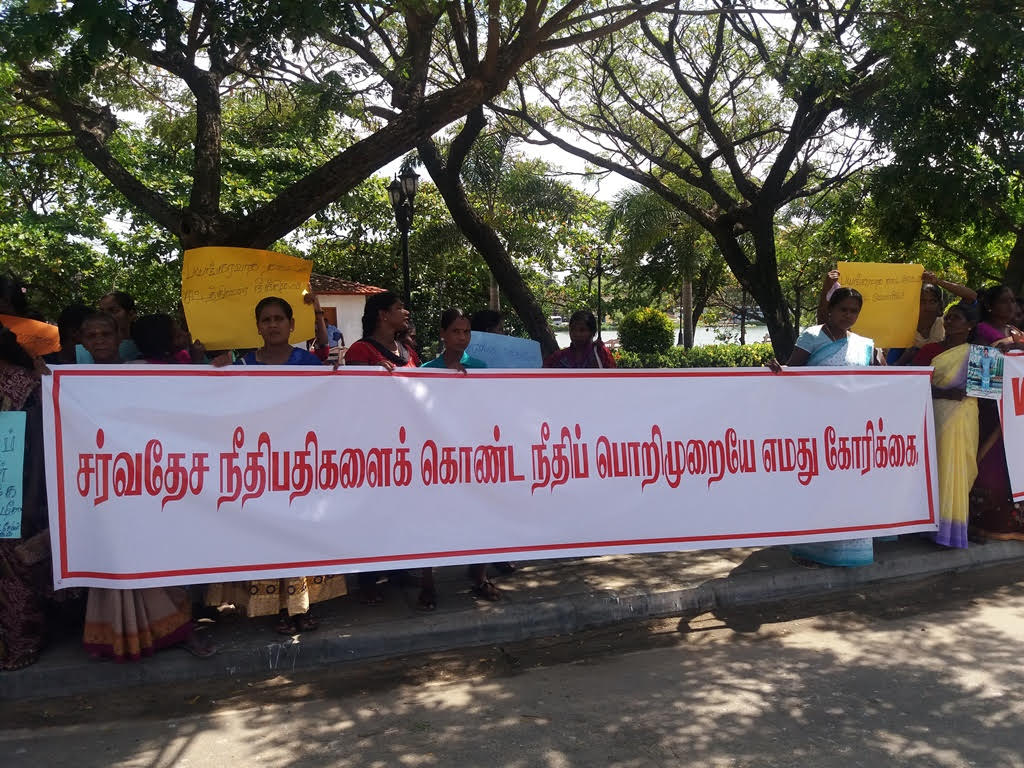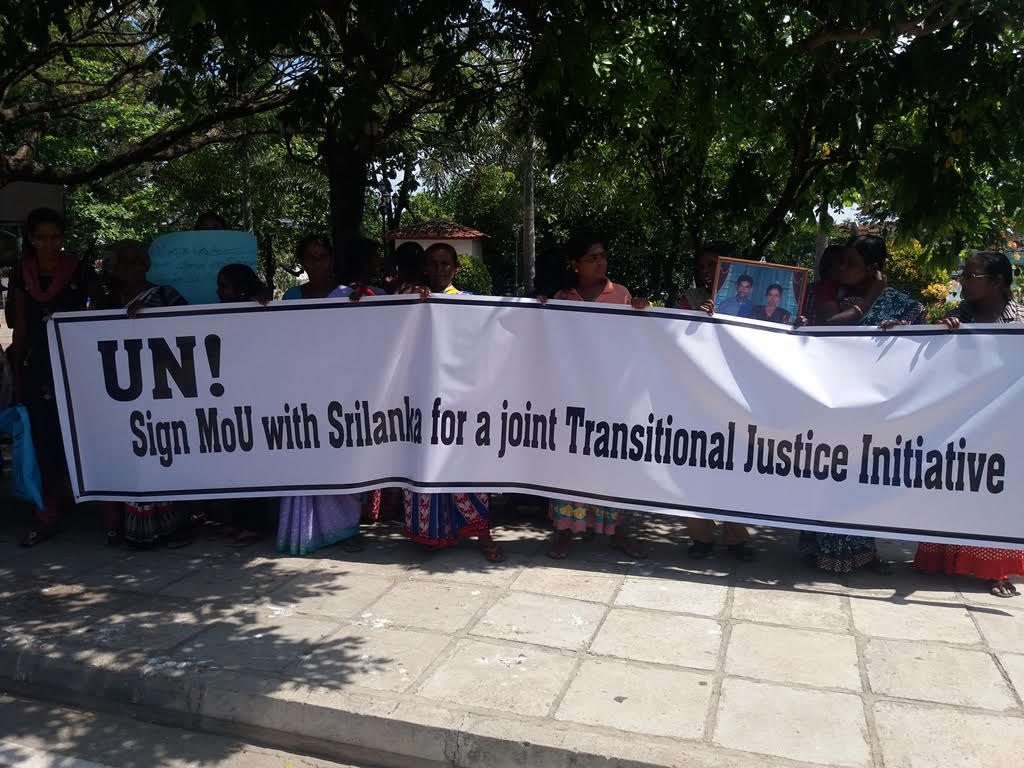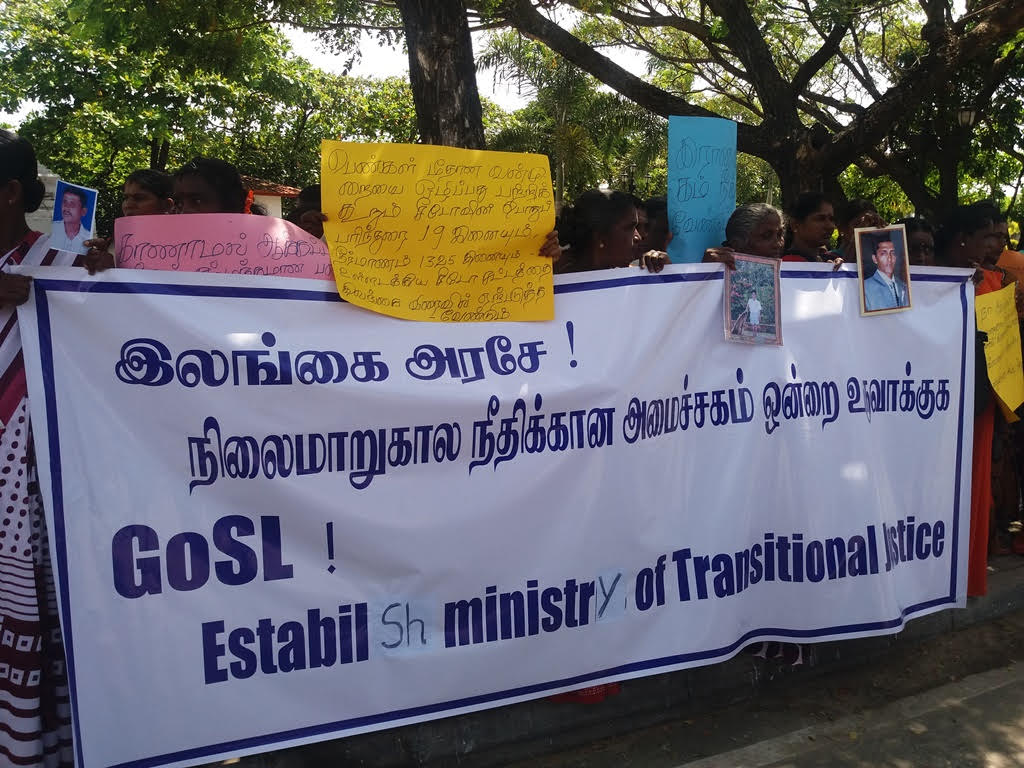 Mullaitivu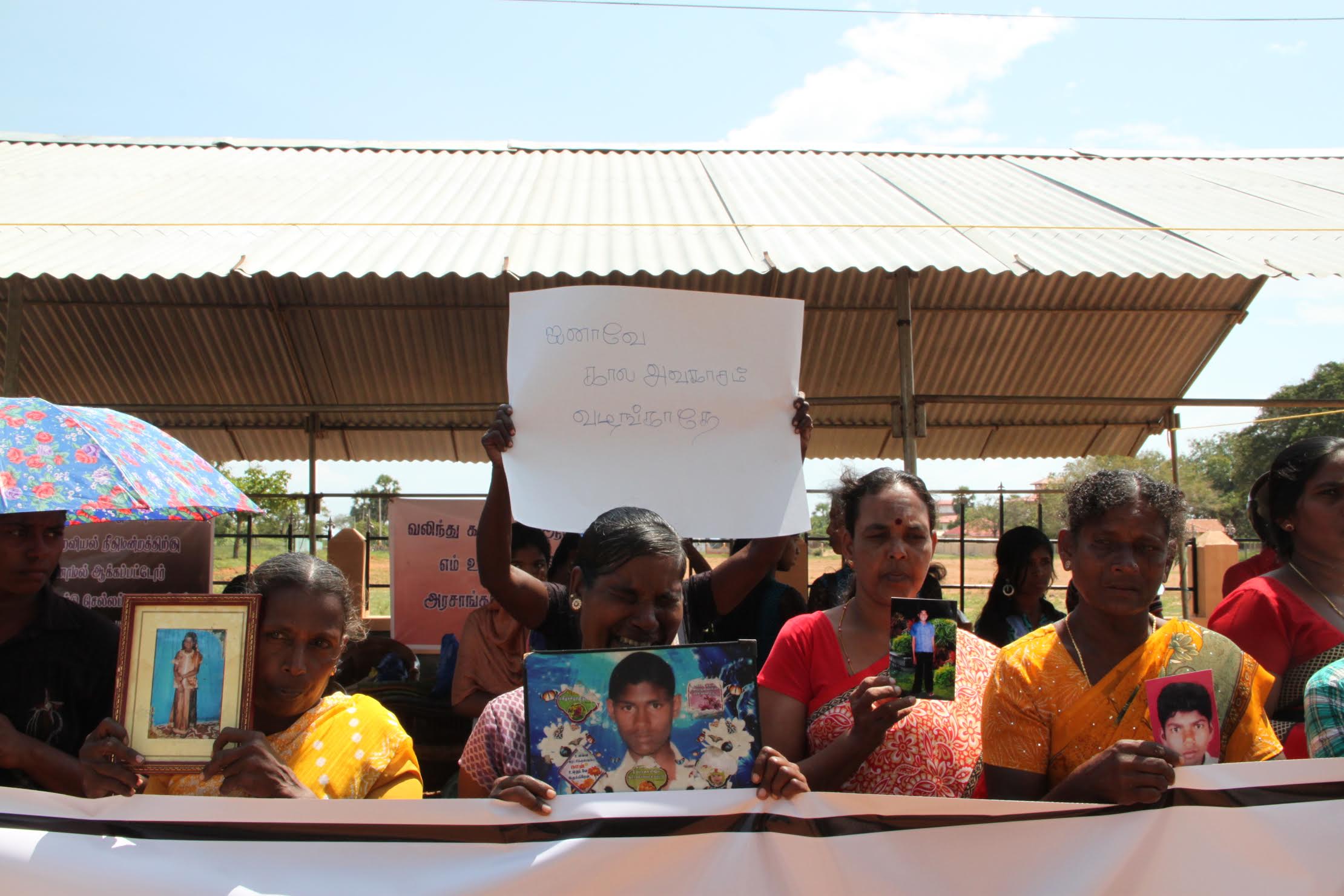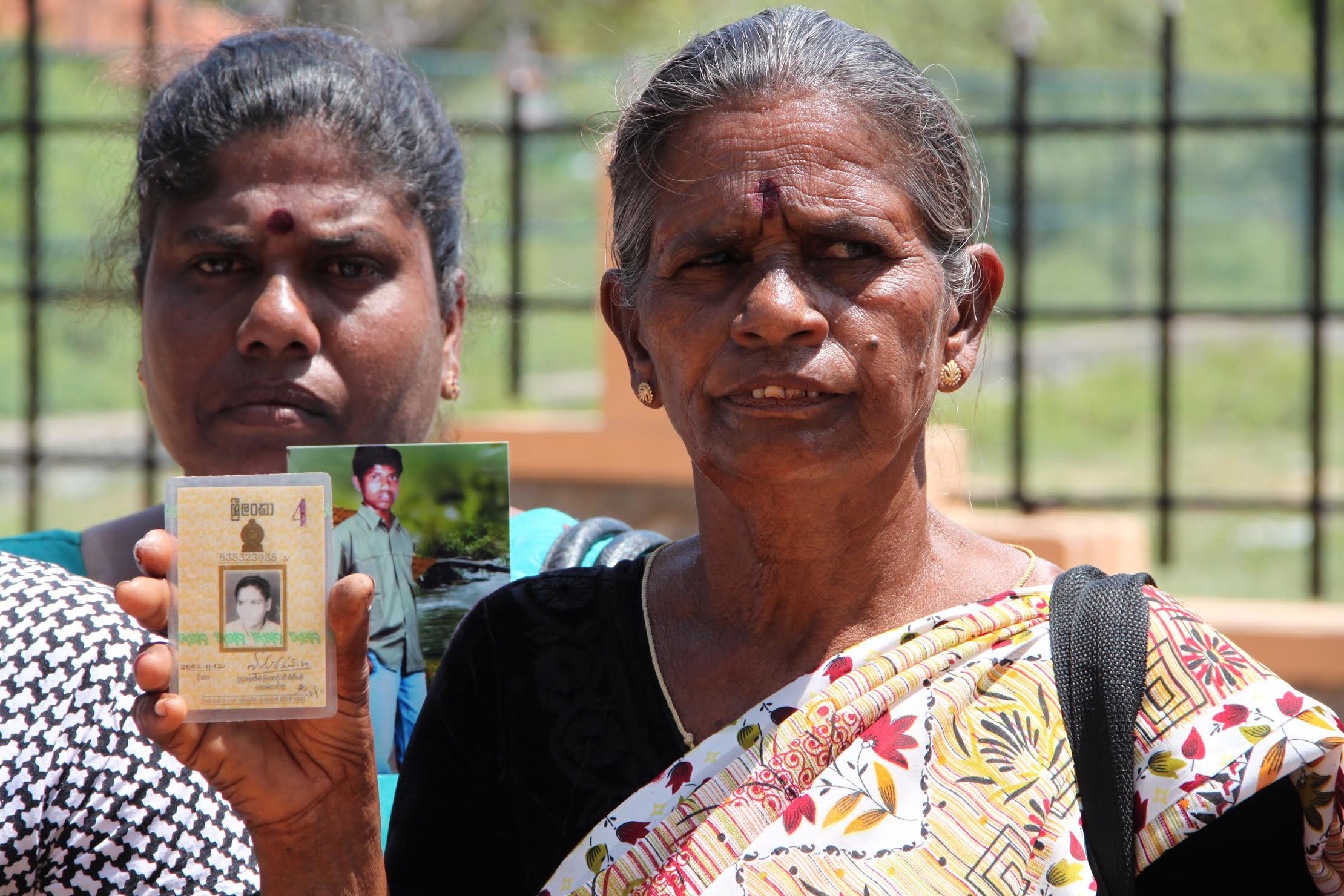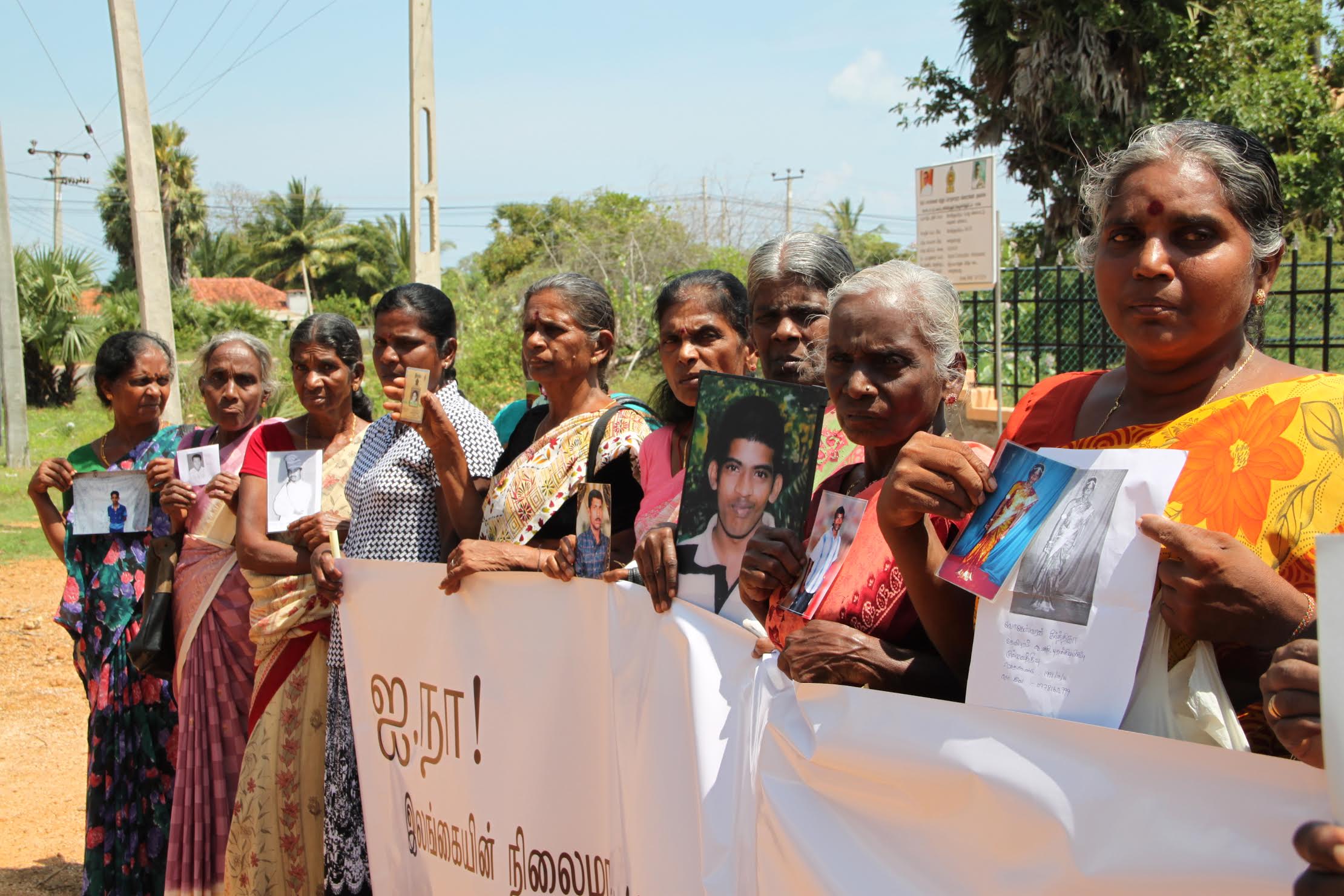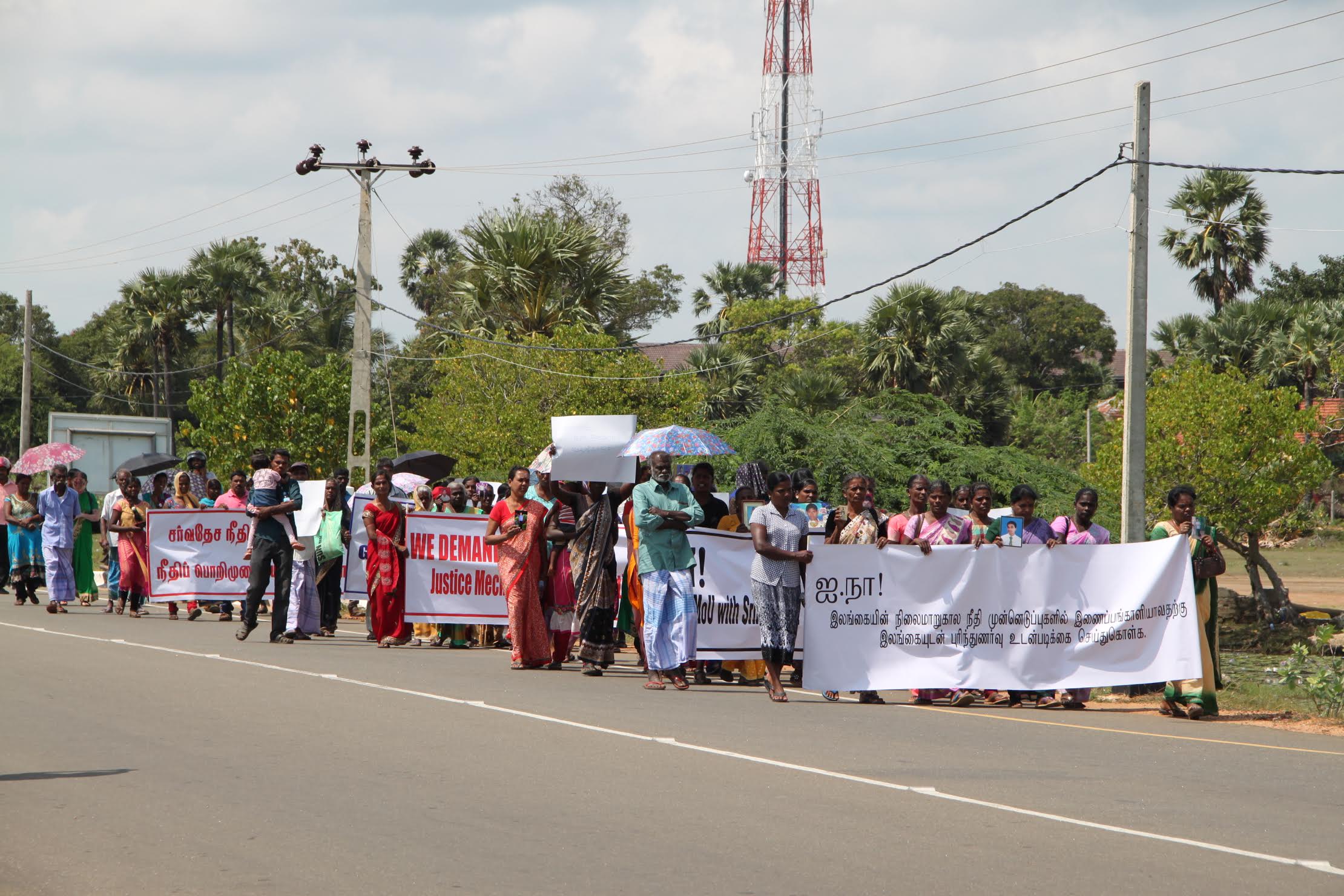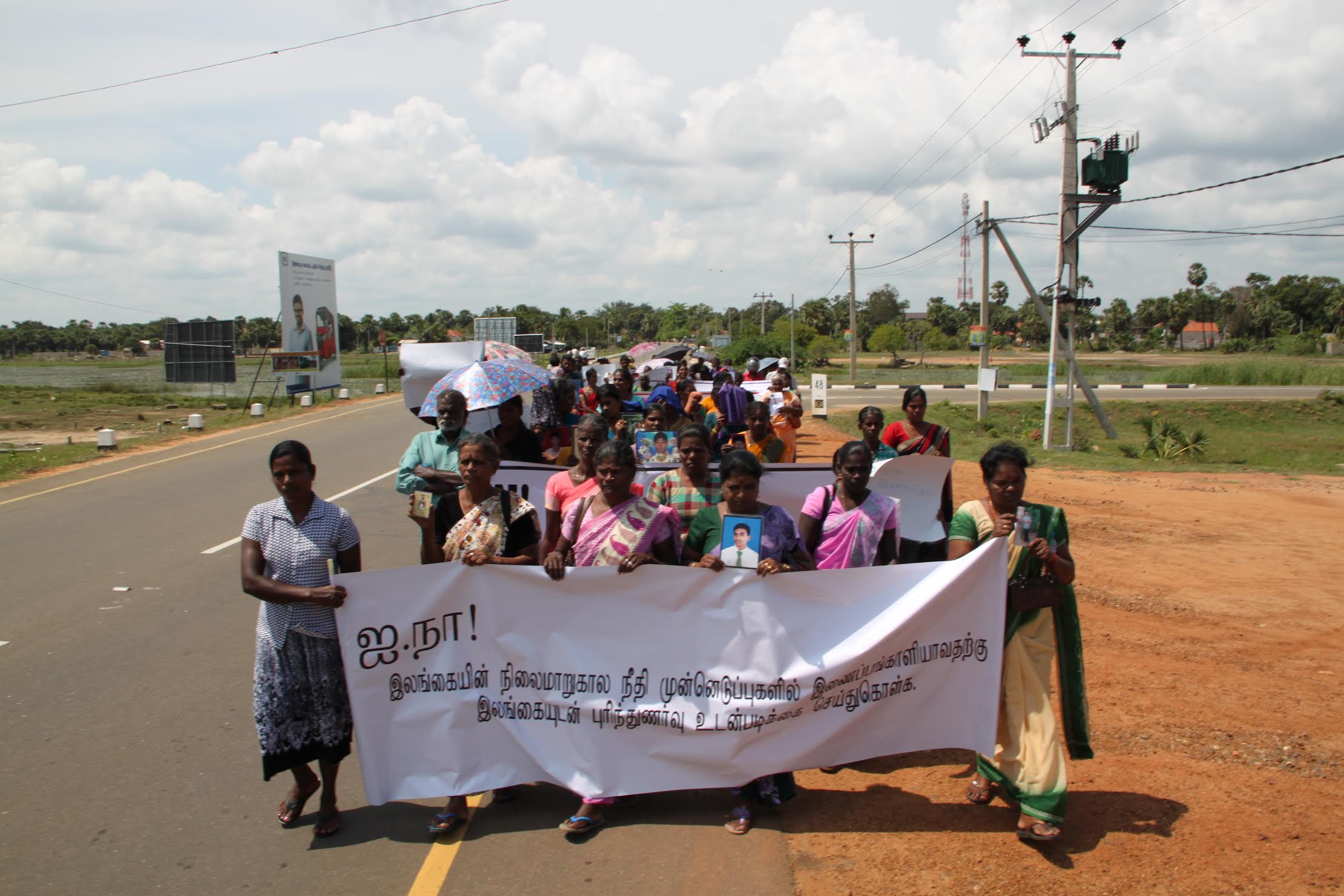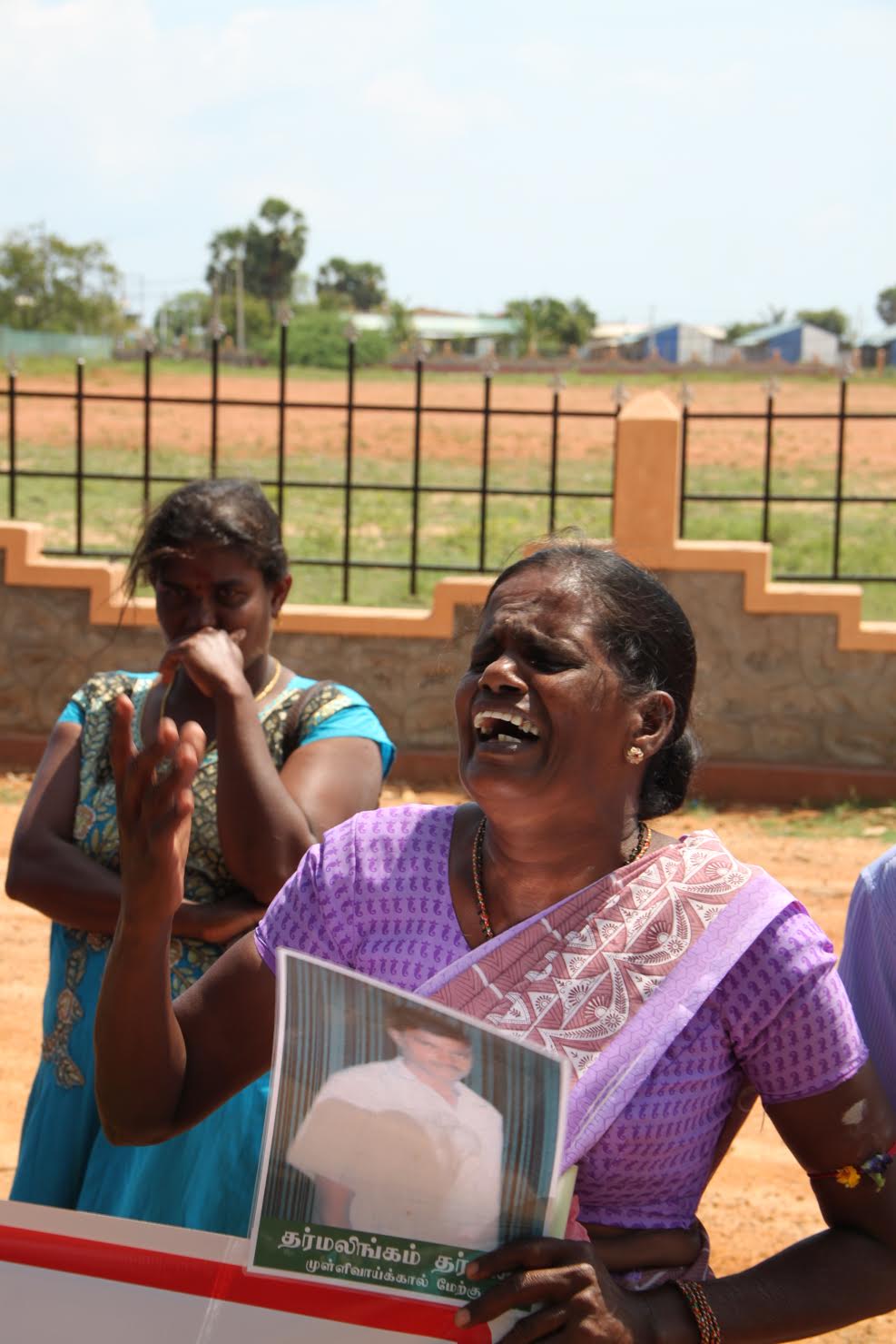 Mannar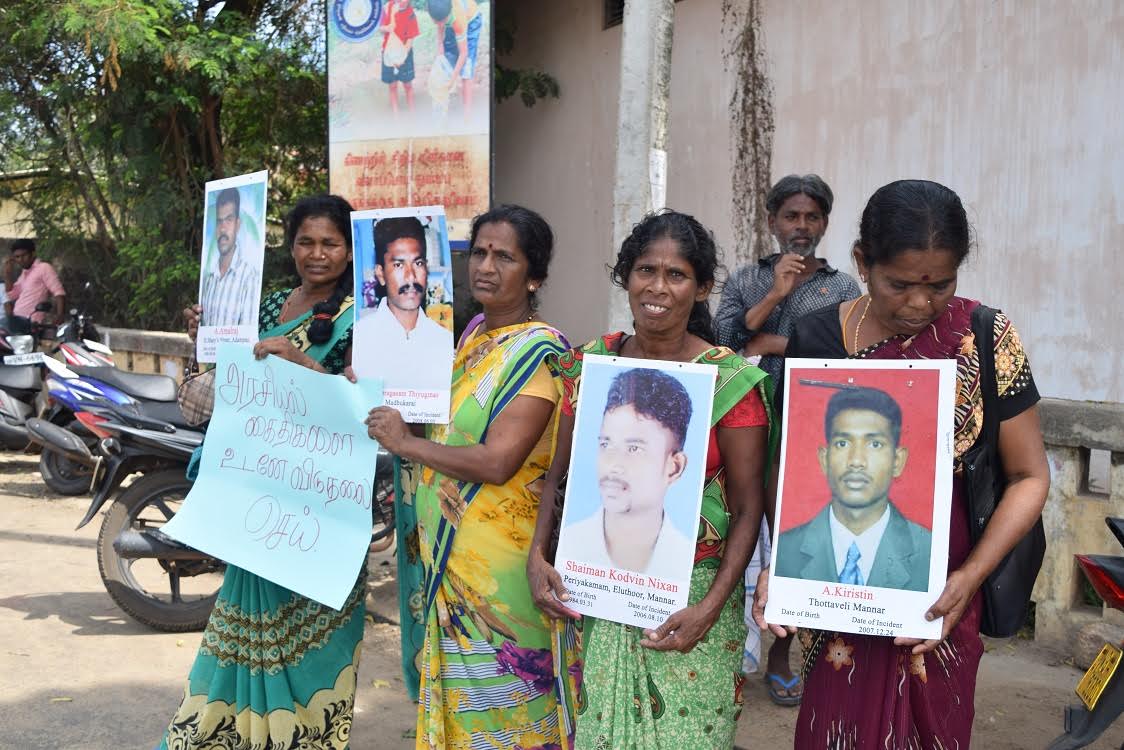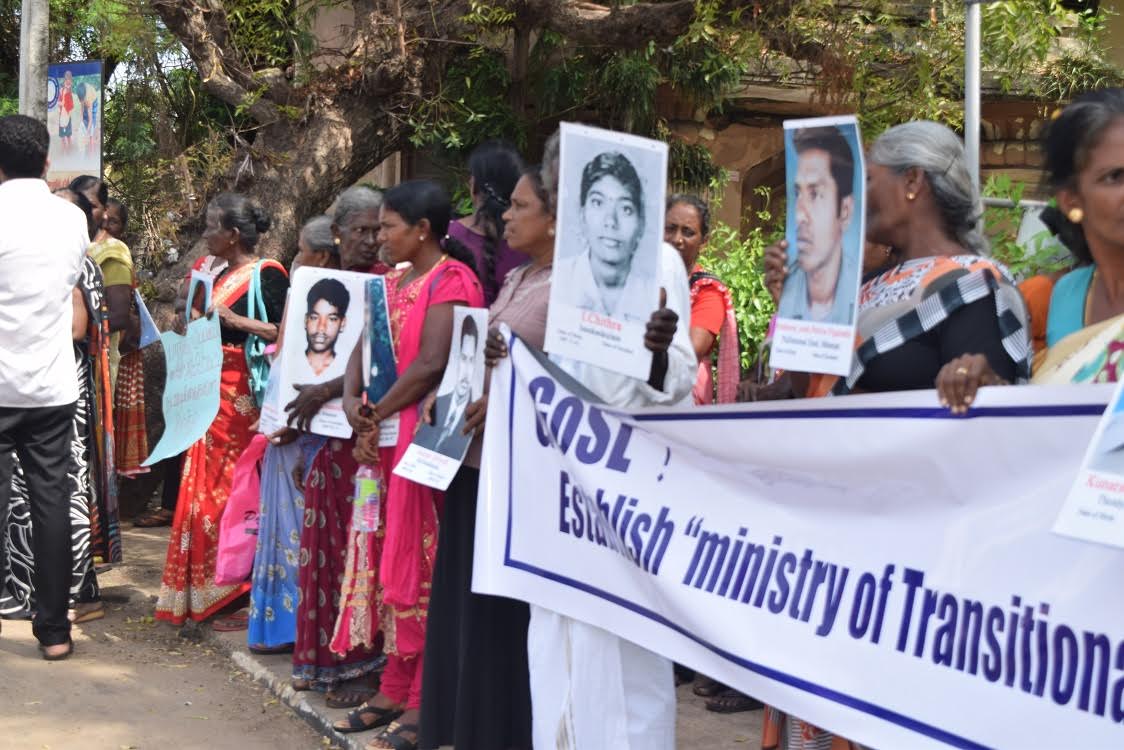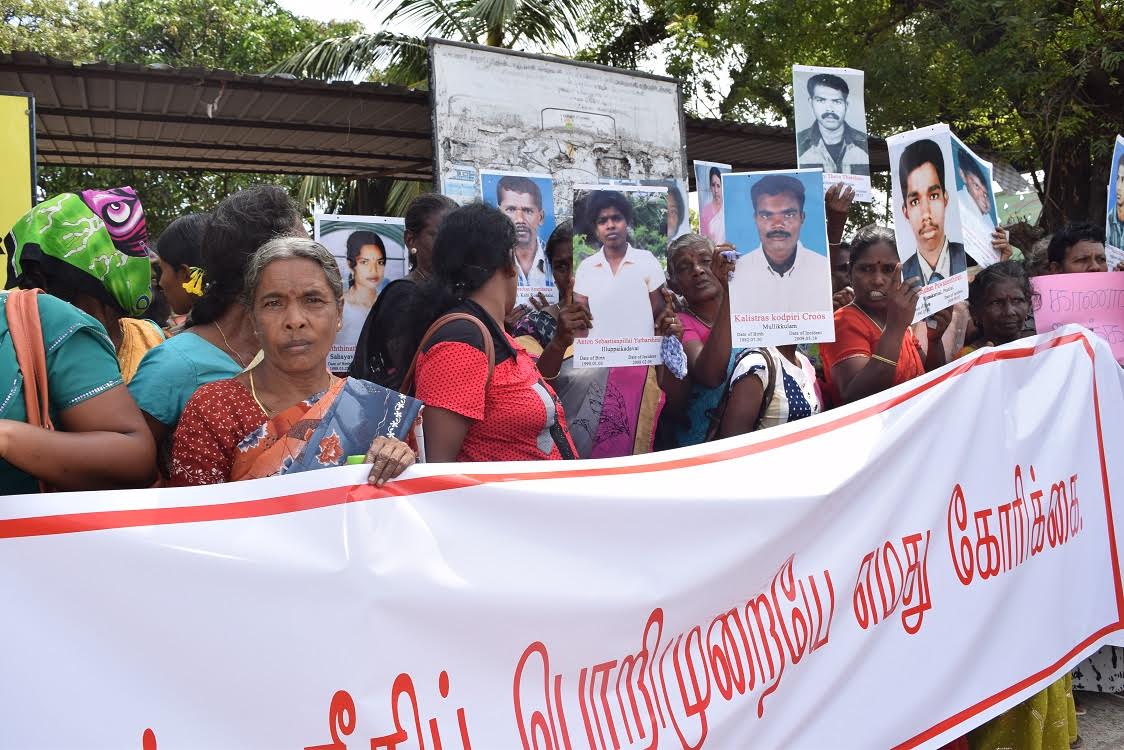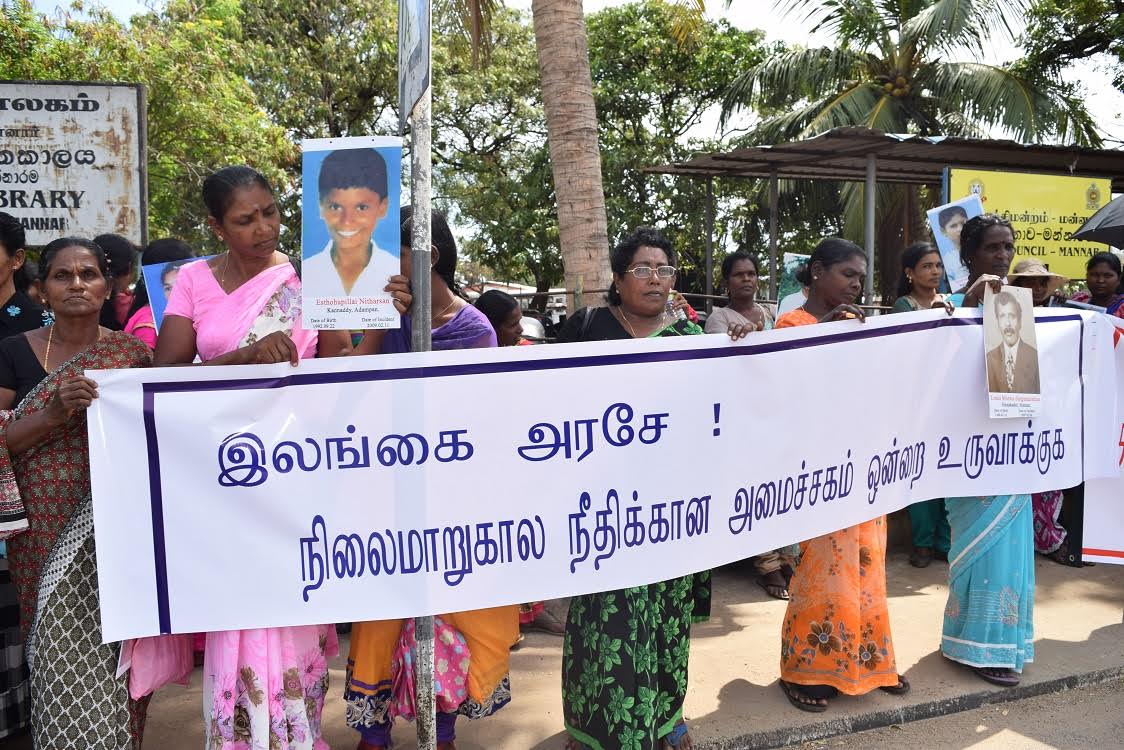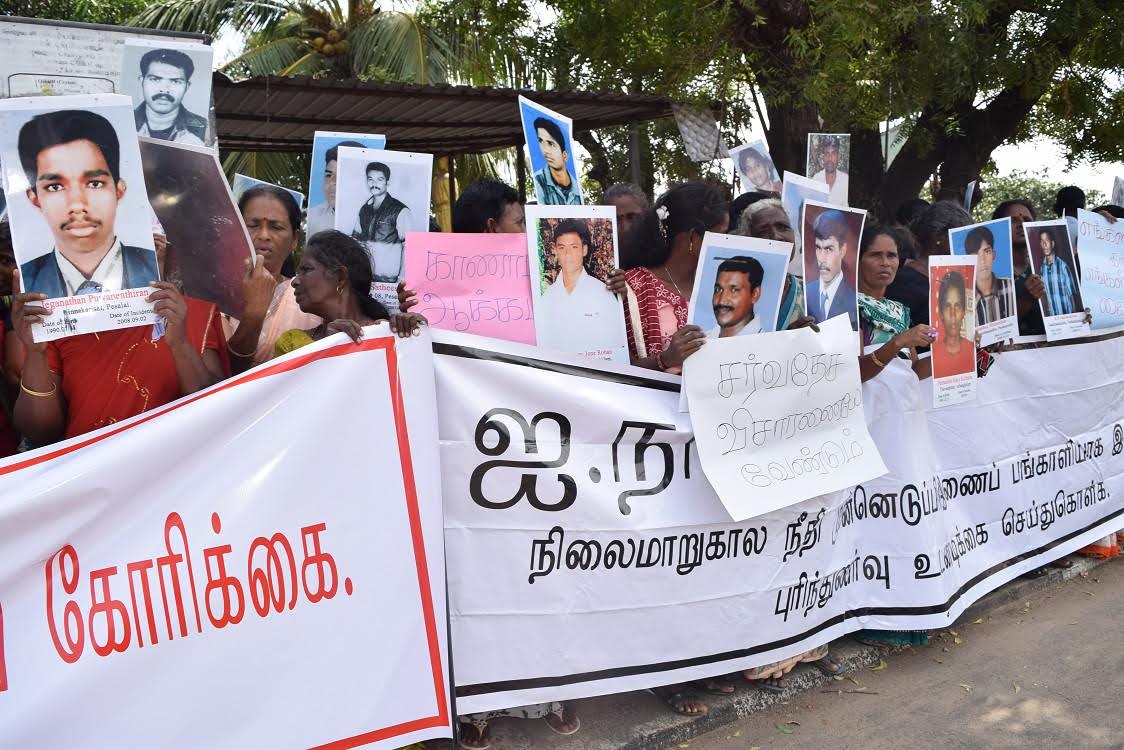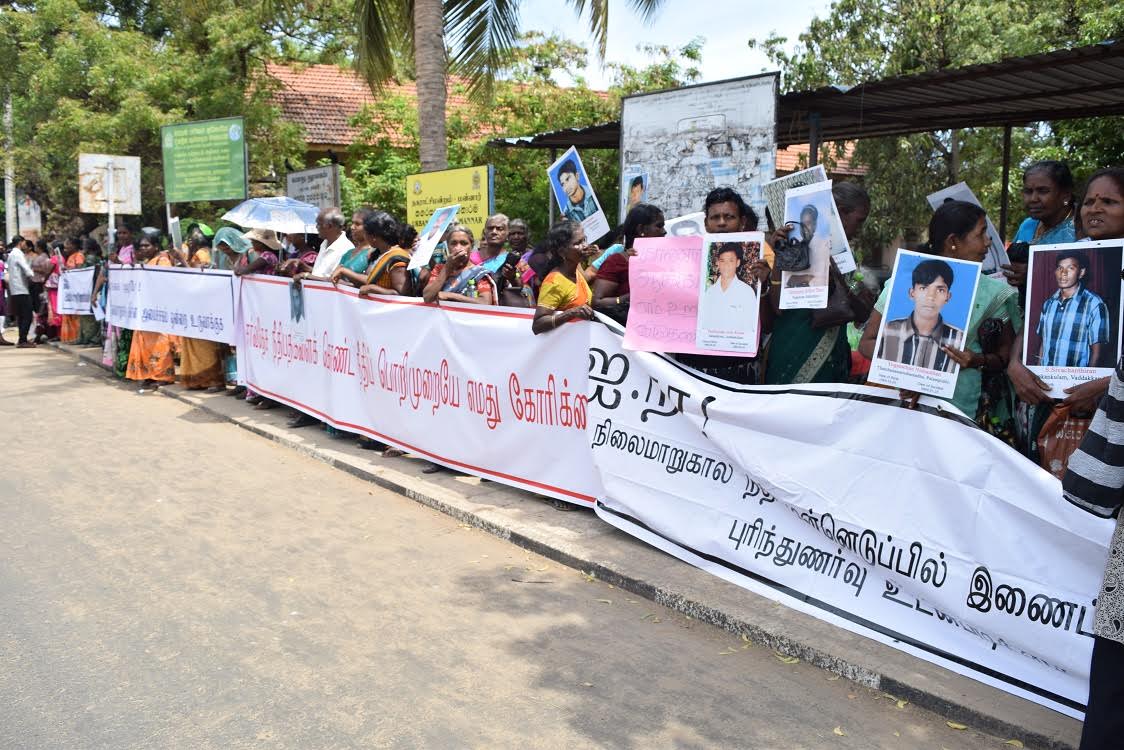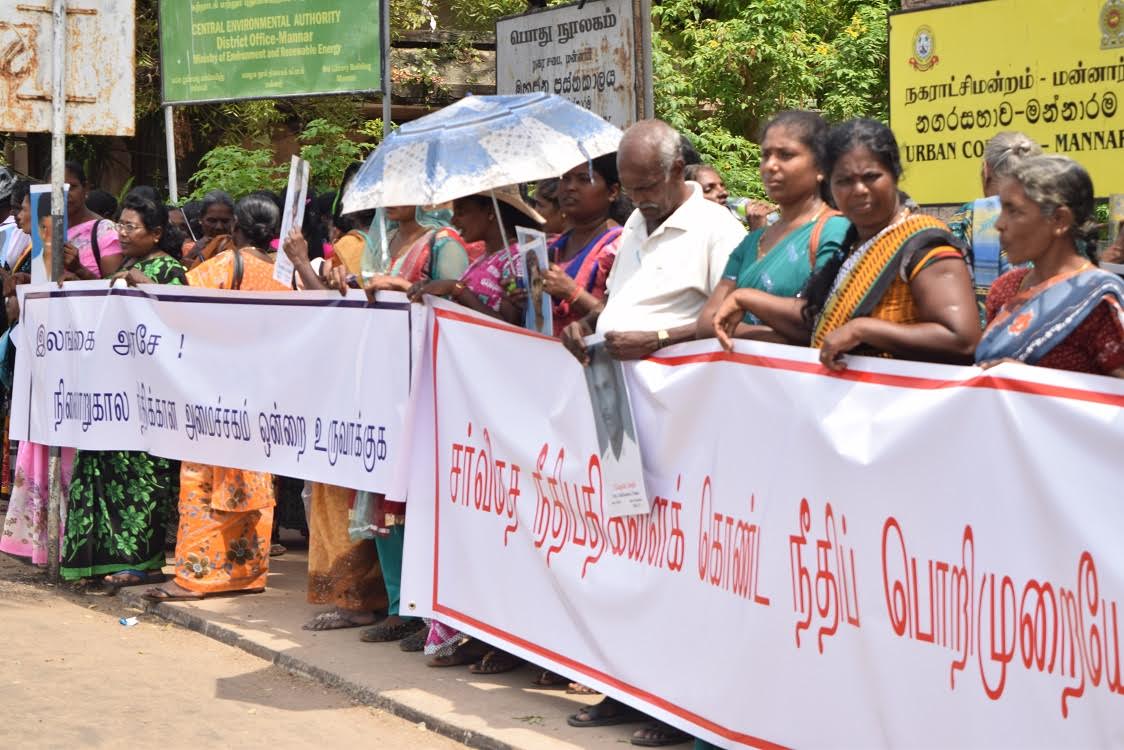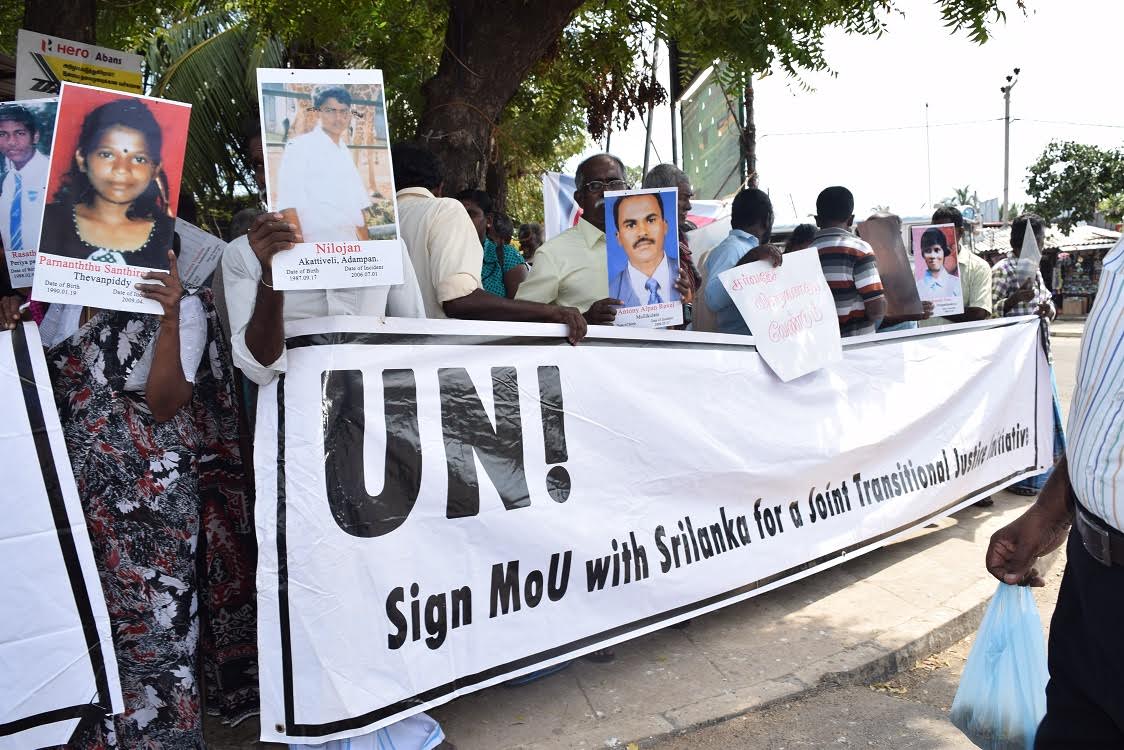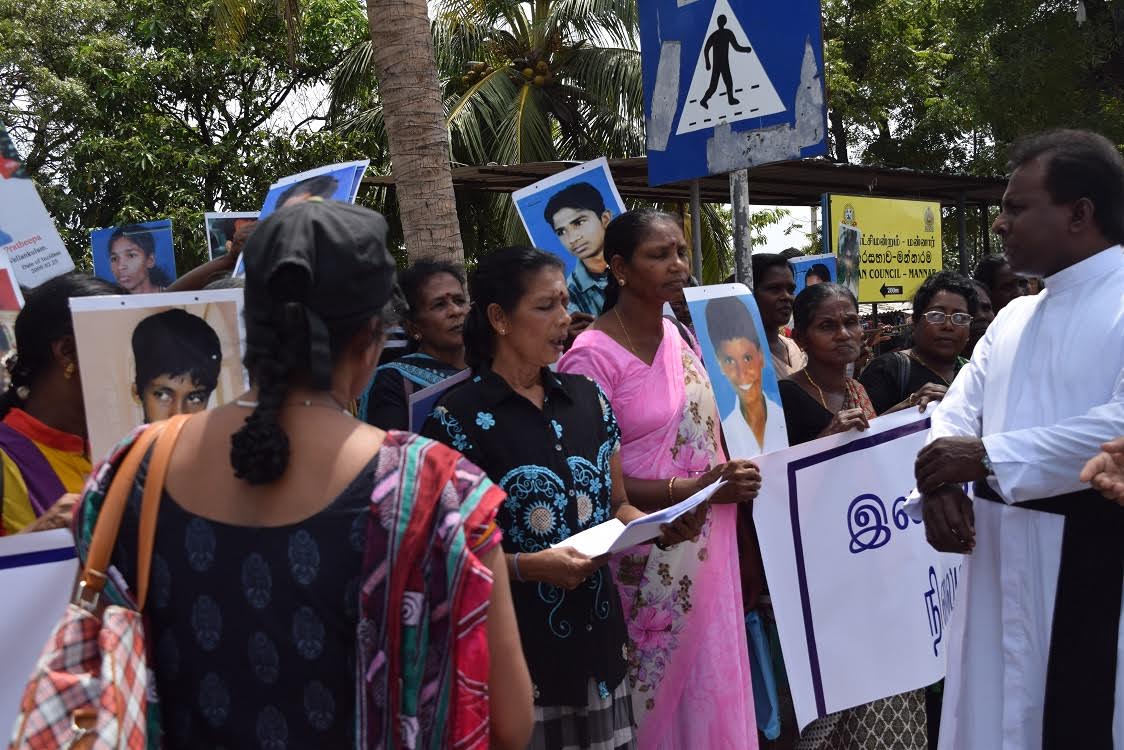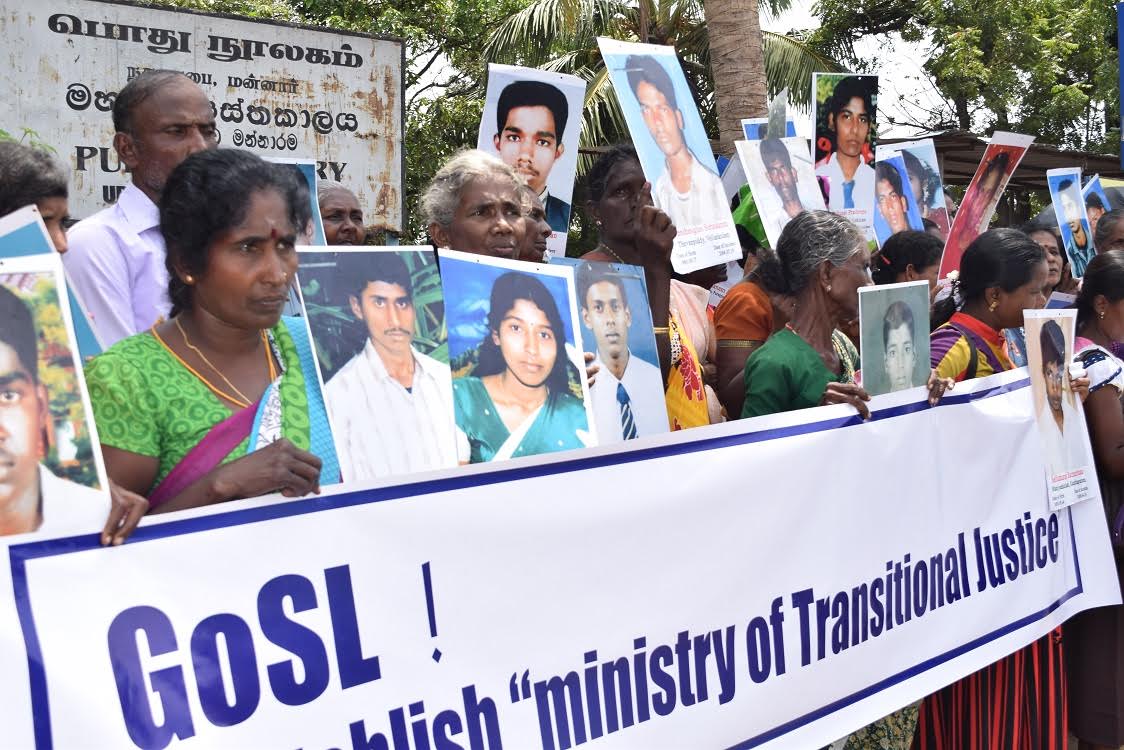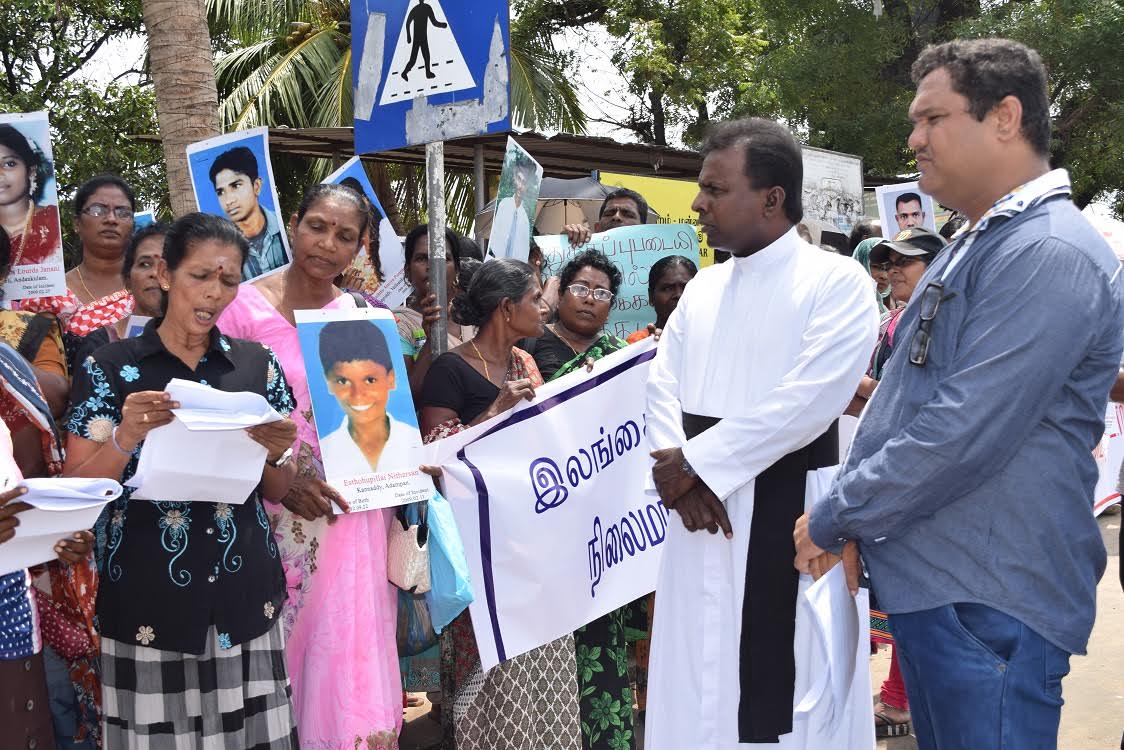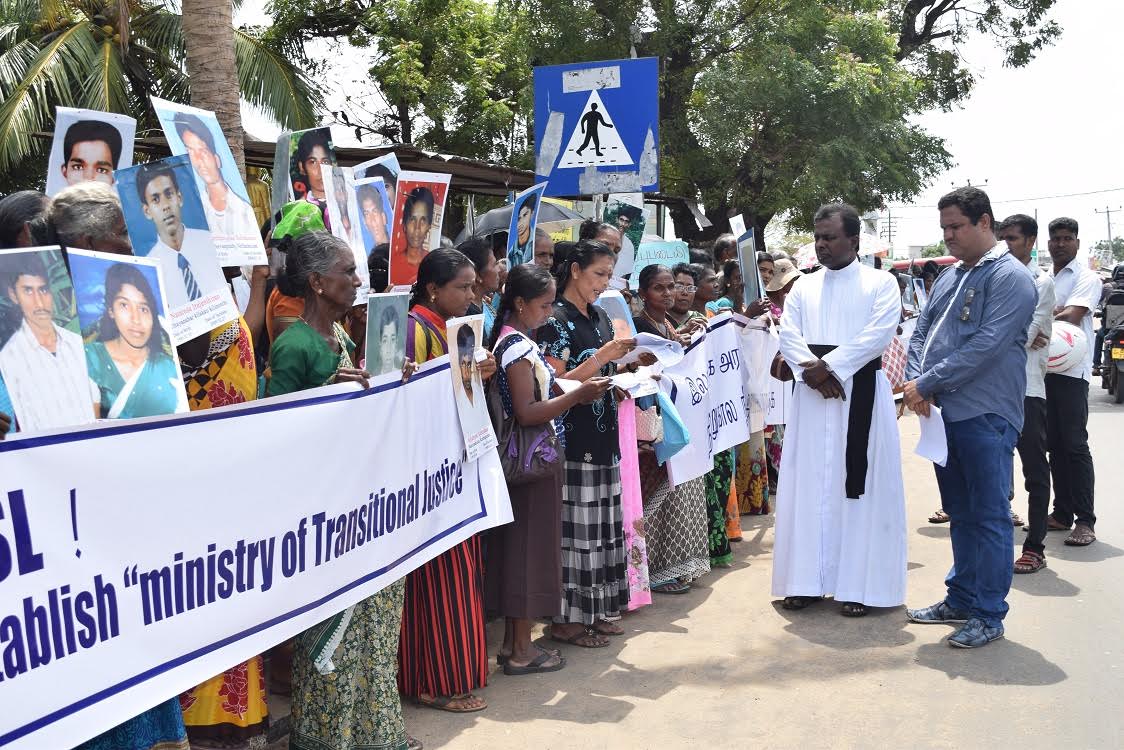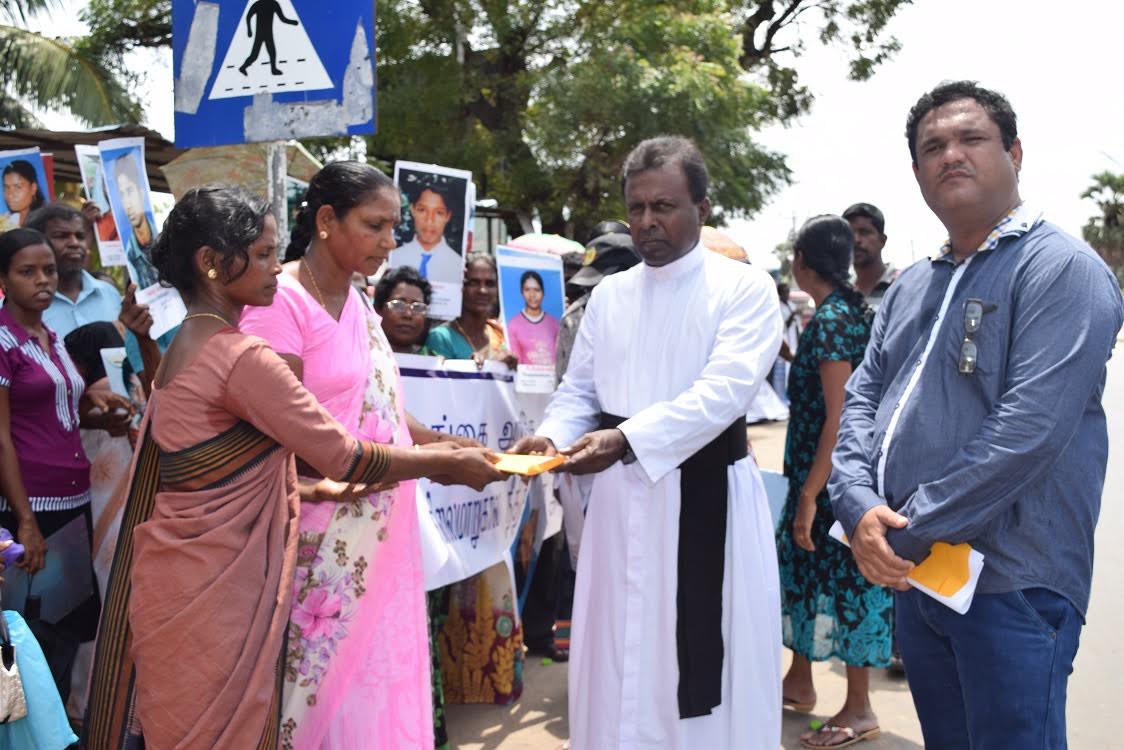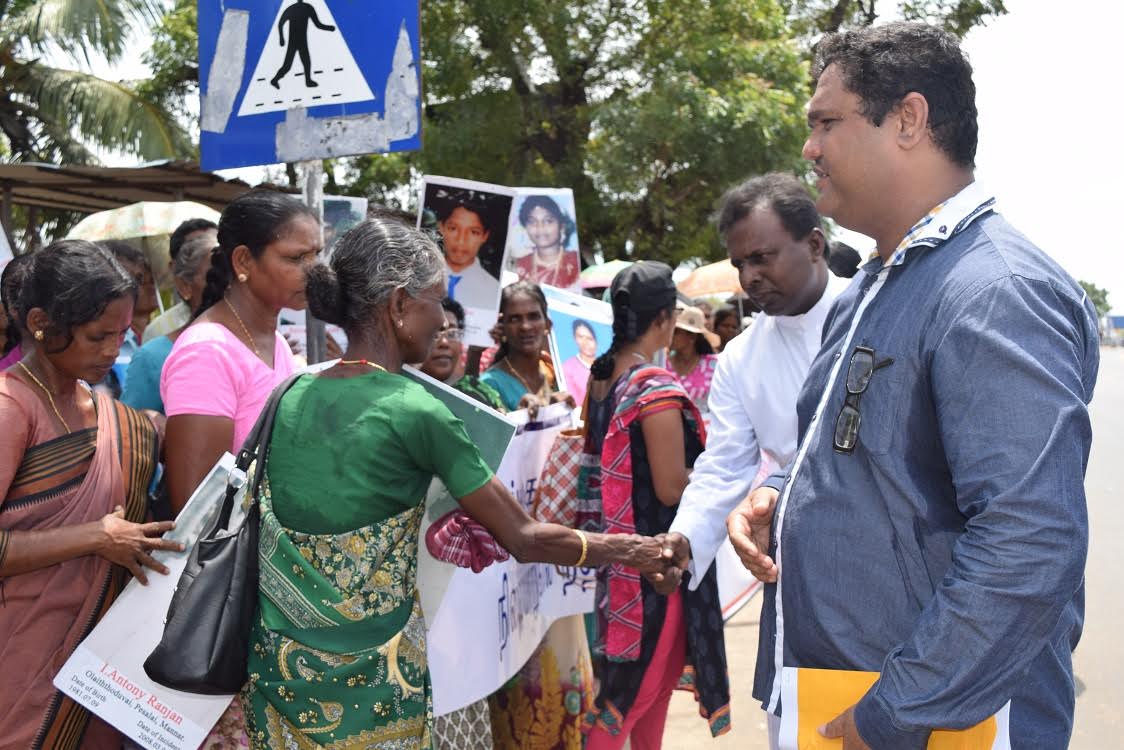 Trincomalee