29 May 2019
Human Rights Watch (HRW) say that Egyptian security forces and militants in the Sinai governorate, Egypt are responsible for crimes against humanity.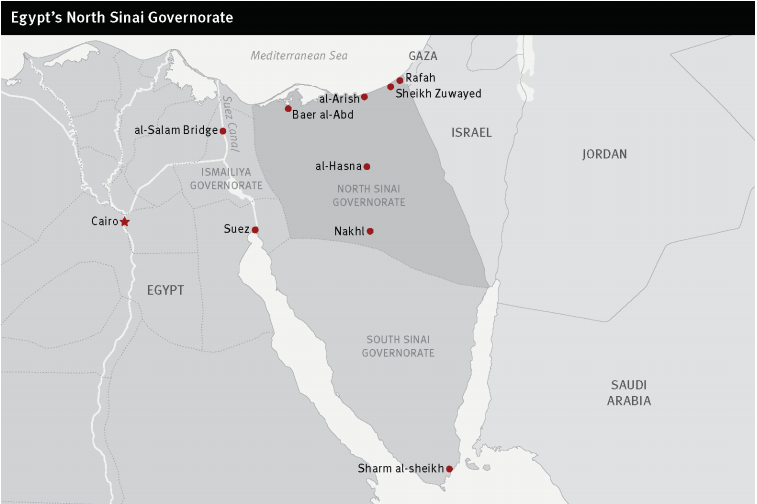 Photograph: Human Rights Watch
In a report released yesterday, HRW has reported on the conflict in the Sinai province, after a two-year investigation which has found crimes including mass arbitrary arrests, enforced disappearances, torture, extrajudicial killings and possibly unlawful attacks on civilians.
The report found that the Egyptian military and police were responsible for the majority of the crimes but ISIS-affiliated militants are also responsible for committing crimes, including kidnapping, torturing and murdering Sinai residents.
Michael Page, the deputy Middle East and North Africa director at HRW said, "Instead of protecting Sinai residents in their fight against militants, the Egyptian security forces have shown utter contempt to residents' lives, turning their daily life into a nonstop nightmare of abuses."
HRW's investigation has found both warring parties have violated international laws of war as well as local and international human rights laws.
Conflict in Sinai escalated in July 2013 when President Mohamed Morsi was ousted and arrested by the military.
Read the full report here.