22 April 2019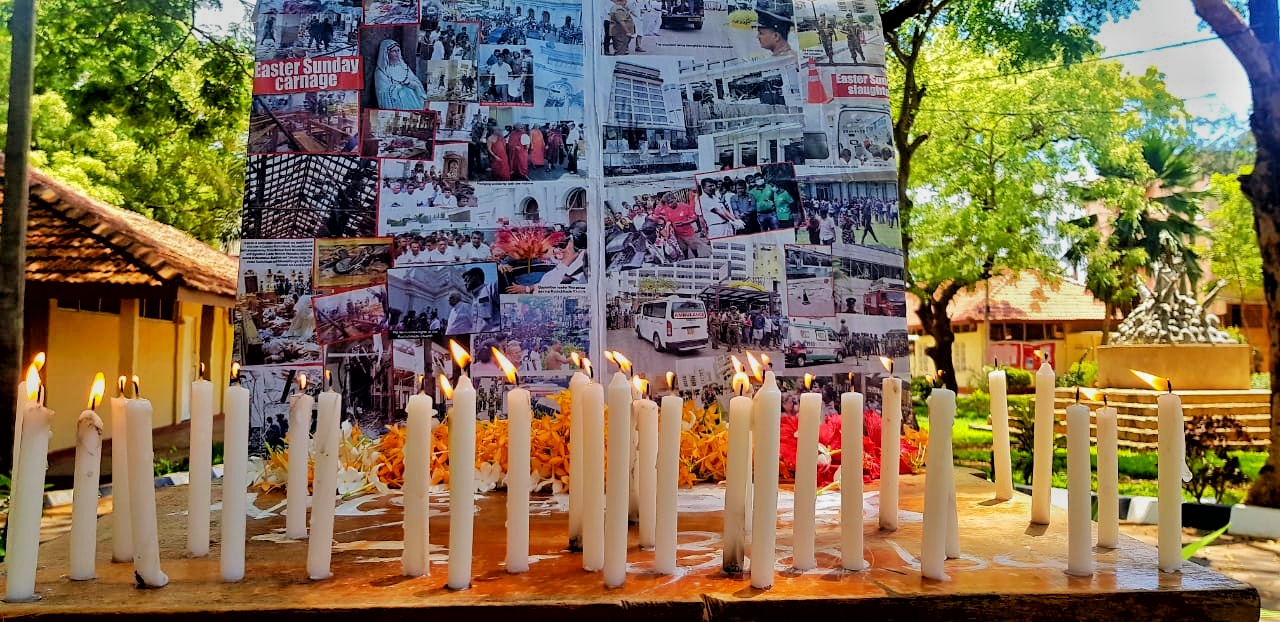 Staff and students at the University of Jaffna held a vigil in tribute to the victims of the bomb blasts in Batticaloa and Colombo.
Attended by lecturers, students and campus staff, the vigil took place at the campus on Monday morning.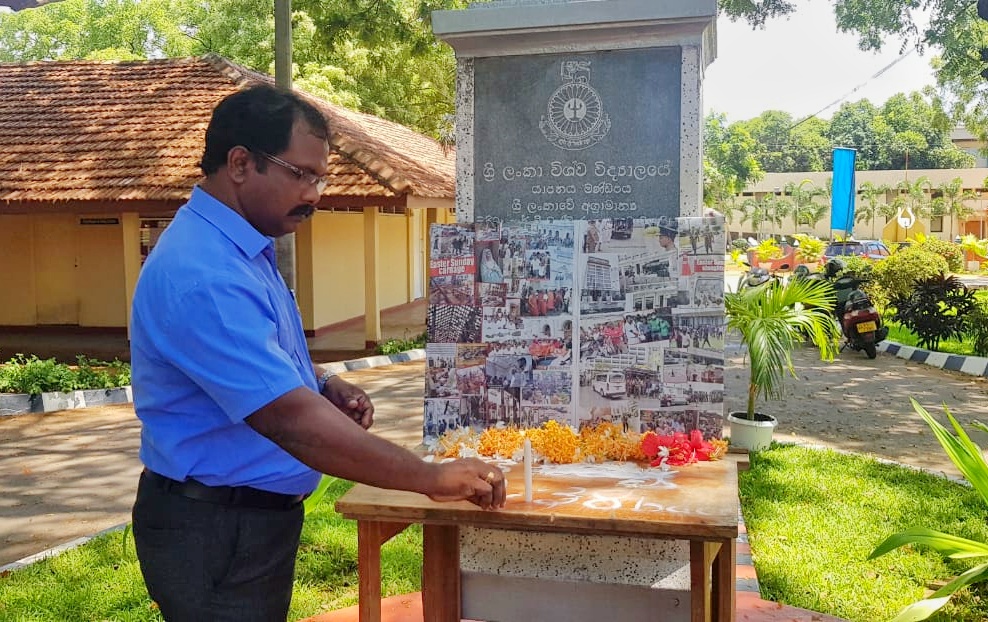 On the day of the attacks, Jaffna University students had organised an emergency blood donation drive as reports of shortages of blood emerged, especially in Batticaloa.
The death toll was last confirmed at 290 although many remained missing or unaccounted for.