21 August 2018
Vavuniya residents protested on Tuesday against attempts by Sri Lanka's Archaeology Department to seize the lands of an ancient Tamil temple in the district.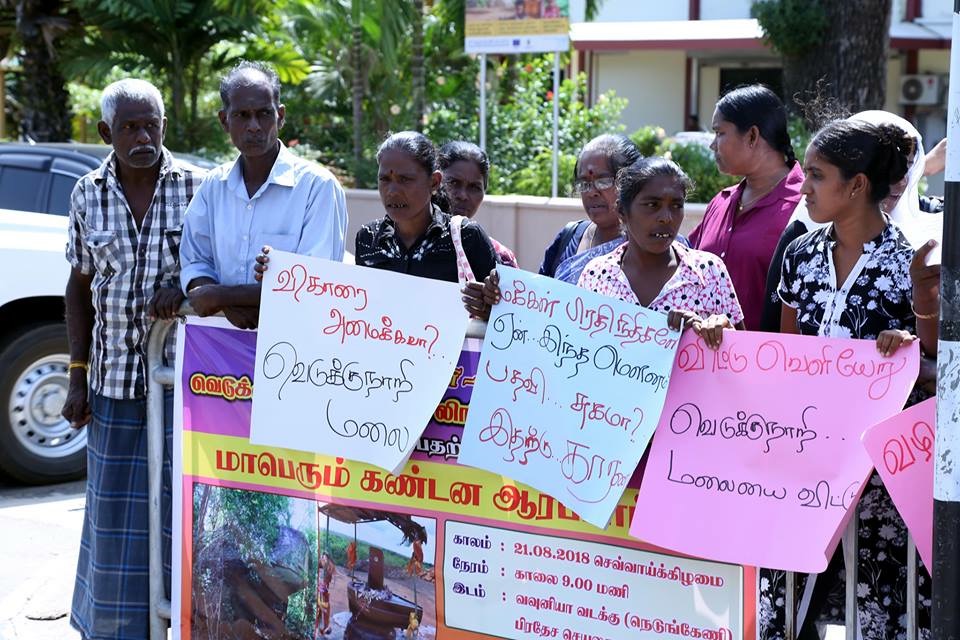 Protestors, including politicians and religious leaders, gathered outside the Vavuniya North Divisional Secretariat with placards questioning the Archaeology Department's intentions in attempting to bring the Olumadu - Vedukkunari Malai Athi Sivan temple under its control.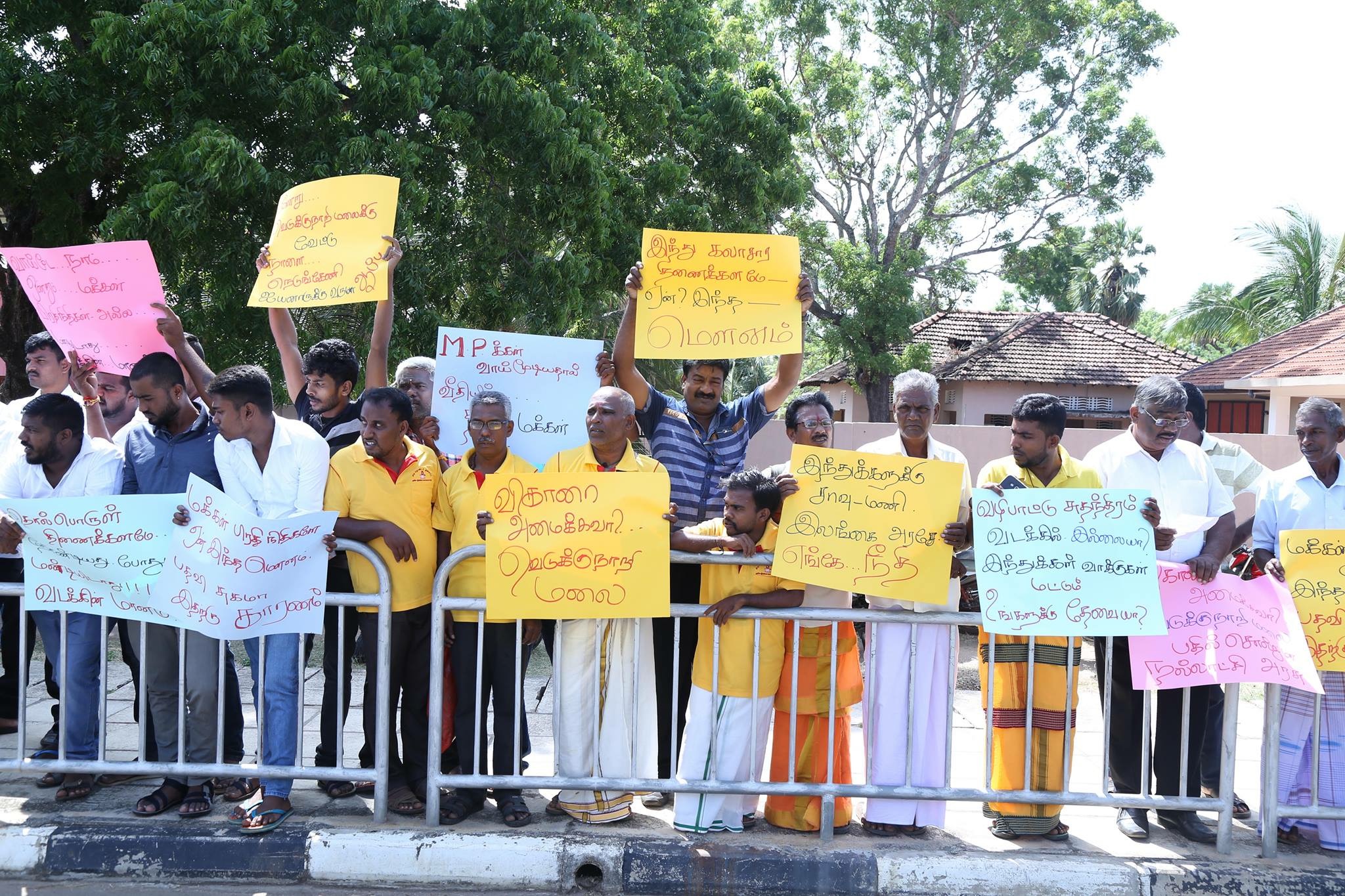 Tamils across the North-East view the Archaeology Department as a leading front for Sinhalisation, with Hindu temples and Tamil lands seized under the guise of discovering evidence of ancient Buddhist remains.