10 October 2018
A court in Valvettithurai, Jaffna has dismissed a Sri Lankan police petition against the rebuilding of a monument that was originally constructed in memort of fallen LTTE cadres in the town.
The monument, built in Theeruvil grounds in remembrance of 12 LTTE members including Lt Col Kumarappa and Lt Col Pulenthiran, was destroyed by the Sri Lankan military.
However the Valvettithurai Municipal Council passed a resolution last week that the memorial should be rebuilt, with another monument dedicated to civilians and members from other Tamil militant organisations also be constructed alongside it.
Though the Sri Lankan police had tried to block the reconstruction, the court ruled that the rebuilding can go ahead as planned.
See a photo of the original monument below.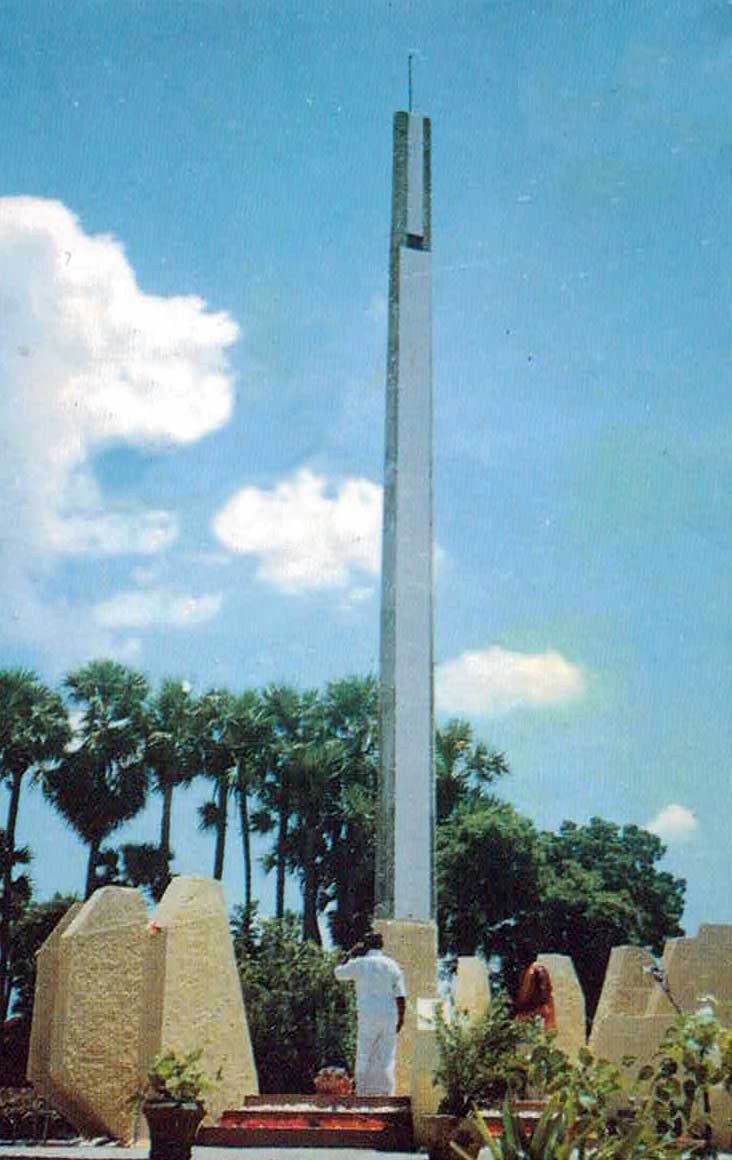 The Theeruvil monument in the early 1990's (File photo)