30 August 2017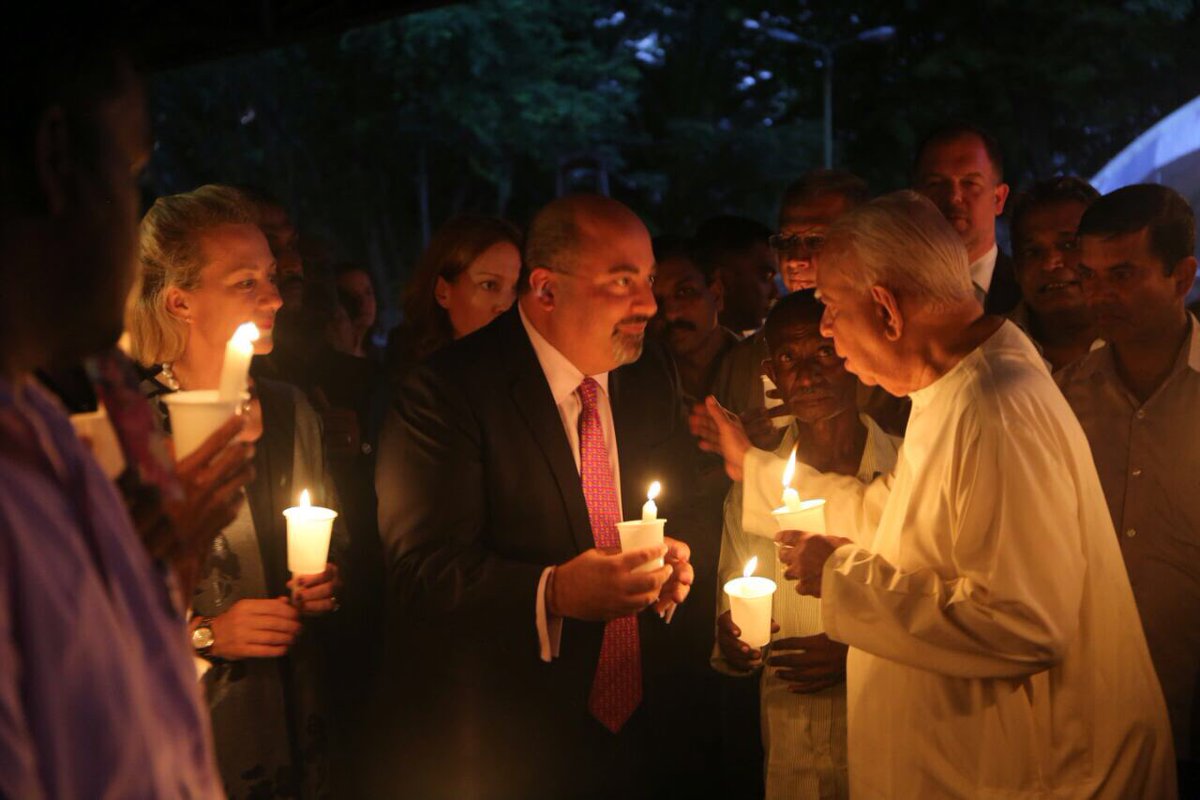 The Acting Assistant Secretary of State of the US, Alice Wells and the US ambassador to Sri Lanka remembered the tens of thousands of enforced disappearances in Sri Lanka at an event in Colombo on Tuesday, held to mark International Day of the Disappeared. 
"Today on Int. Day of Victims of Enforced Disappearances we honor #DisappearedSL families searching for answers in SL w @State_SCA A/AS Wells," Mr Keshap tweeted.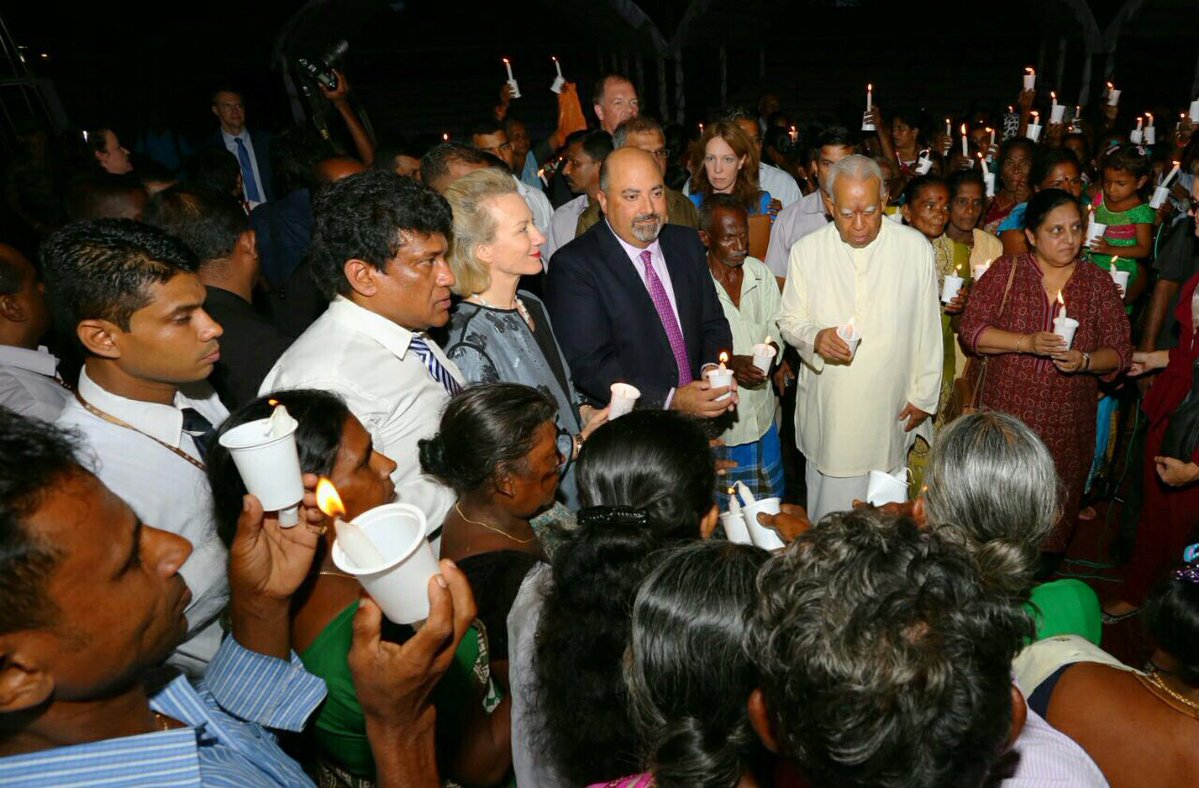 The event was attended by families of the disappeared across the island, as well as NGOs and political figures including the Tamil National Alliance's leader, R Sampanthan and its spokesperson, M A Sumanthiran. 
"The culture of impunity must come to an end," the TNA leader told those gathered. 
The Sri Lankan president, Maithripala Sirisena did not attend. 
The Colombo based think tank, CPA quoted one of the participants as saying, 'Did Maithripala cancel his attendance today because he can't face us?'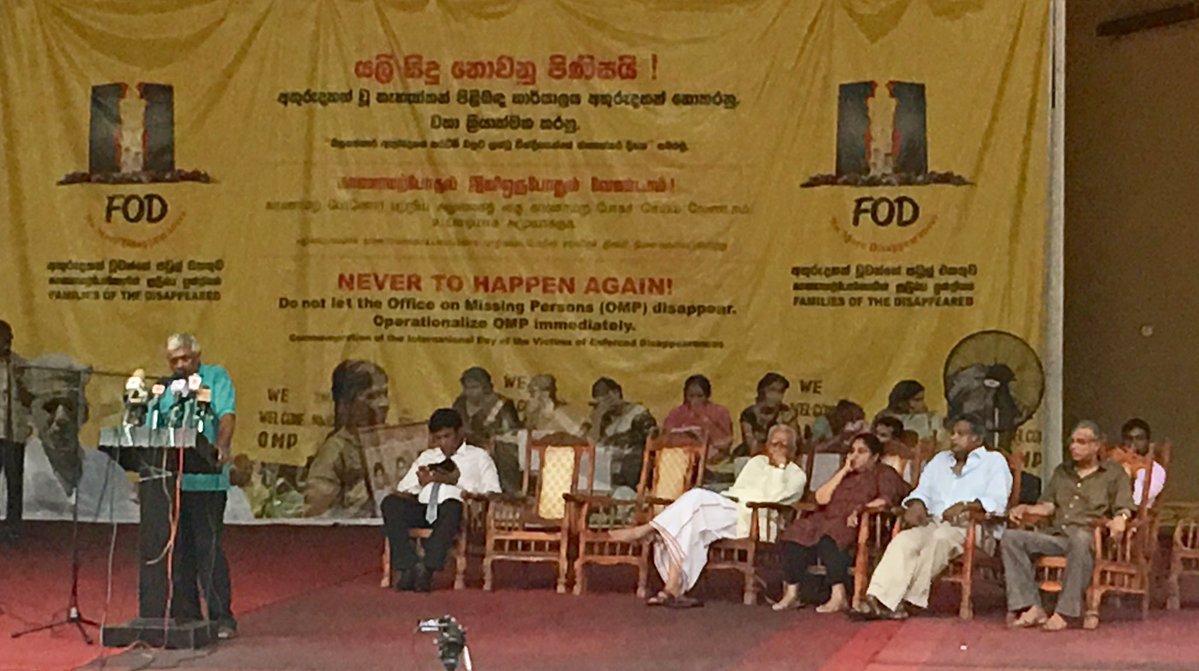 Image @Bfonseka
Across the North-East hundreds of families of the disappeared held demonstrations calling on the government to reveal the whereabouts of their missing loved ones.