29 October 2018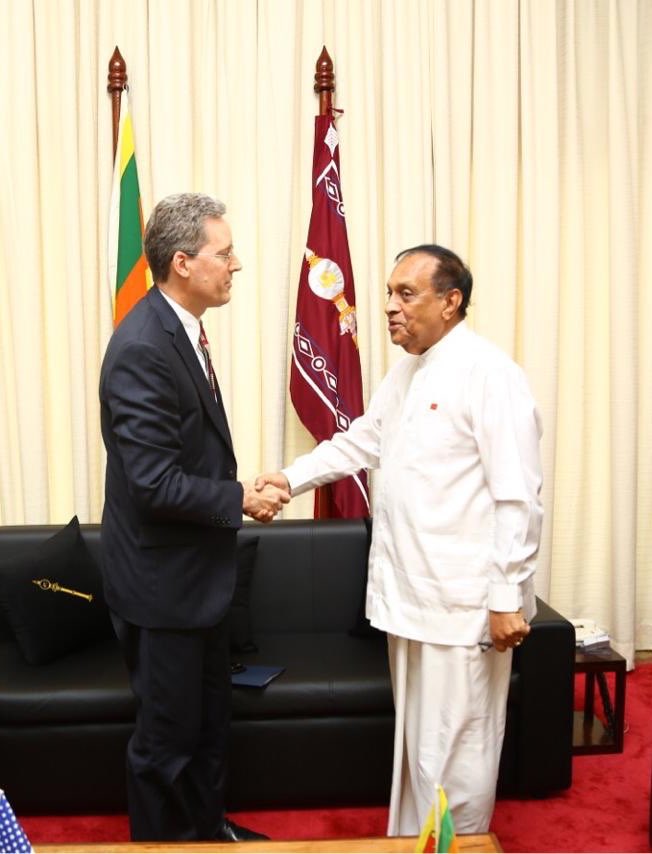 The US embassy in Sri Lanka's chargé d'affaires, Robert Hilton met with Sri Lanka's speaker of parliament, Karu Jayasuria, and urged parliament to convene as soon as possible.
"Met Speaker @KaruOnline to reconfirm U.S. support for democracy in #SriLanka.  @maithripalas and Speaker should convene Parliament, permit the people's democratically elected representatives to fulfill their responsibilities to resolve the Constitutional impasse," Hilton tweeted. 
The visit followed up on a statement made by the US State Department earlier today calling for Sri Lanka to immediately reconvene parliament.
The US Bureau of South and Central Asian Affairs responded hours after the news of Mahinda Rajapaksa's prime ministerial appointment on Friday, calling on Sri Lanka to uphold its commitments to the UN resolution on accountability and reconciliation.
See more here.