18 March 2020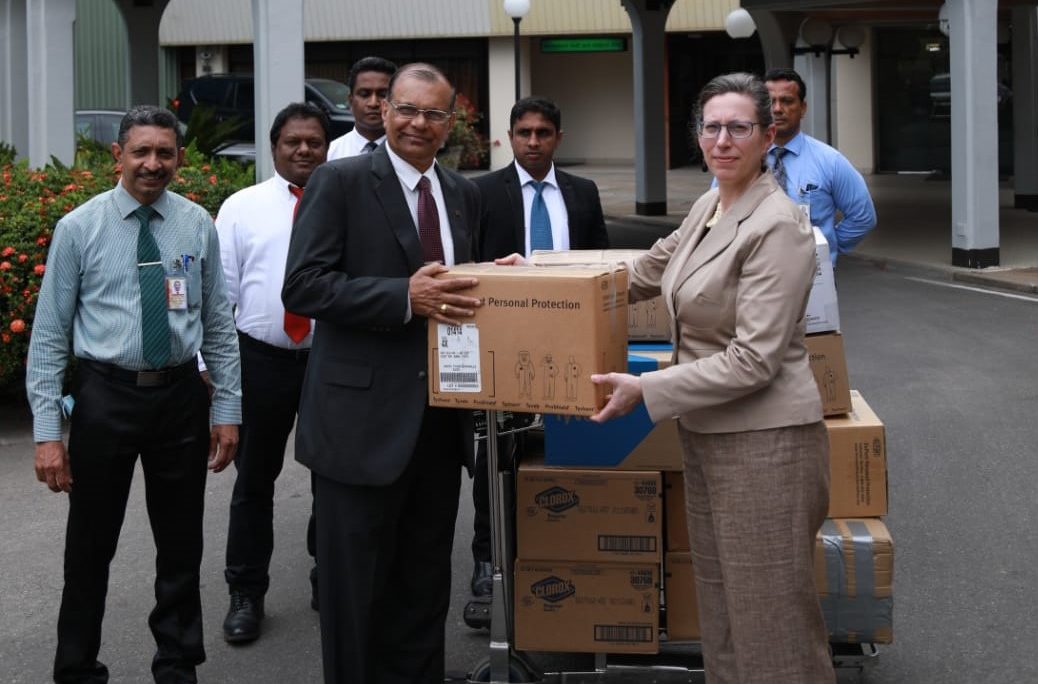 The US Embassy in Sri Lanka donated supplies to the Chairman of the Civil Aviation Authority (CAA) of Sri Lanka at Bandaranaike International Airport in Colombo on Tuesday, as part of US global relief efforts to combat the COVID-19 coronavirus outbreak.
"We stand in solidarity with Sri Lanka as both our countries battle this global pandemic," said Ambassador to Sri Lanka Alaina Teplitz, as she donated coveralls, gloves, boot covers, and cleaning supplies to the former military officer who heads the CAA.
"Whatever the challenges, we're ready to face them with Sri Lanka," she added.
"The United States has pledged to spend up to $100 million in existing funds to combat the COVID-19 internationally, demonstrating continued U.S. leadership in the global fight against infectious diseases," said a US embassy press release.