16 March 2019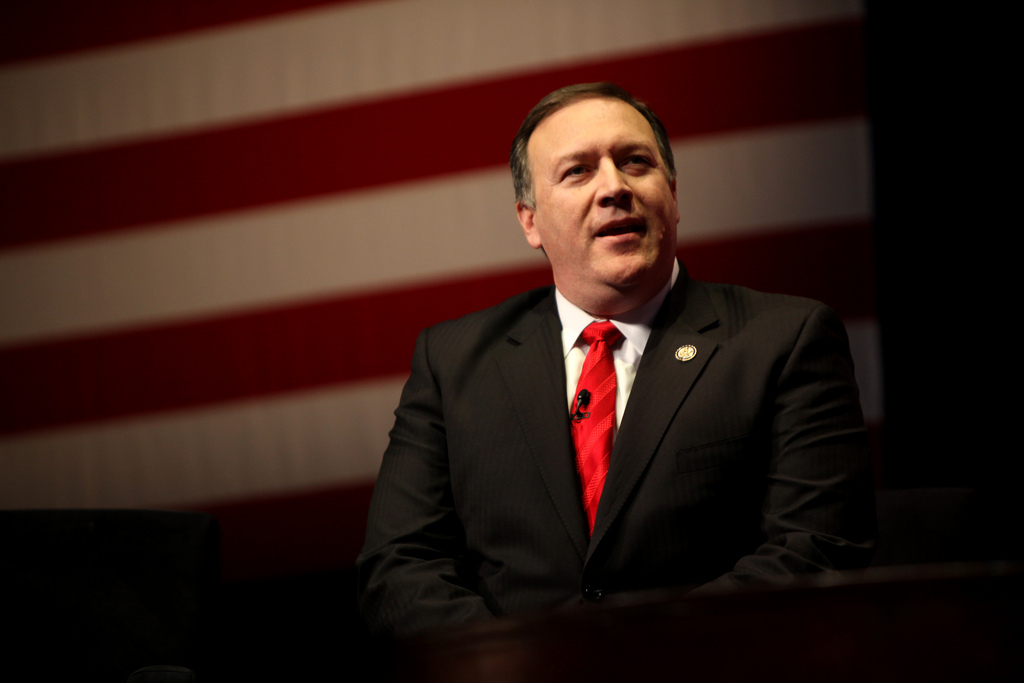 File photograph of Mike Pompeo (Photograph: Gage Skidmore)
US Secretary of State, Mike Pompeo, has stated the US will revoke or deny visas to International Criminal Court (ICC) personnel involved in the investigation of possible war crimes committed by US forces and its allies in Afghanistan, and warned the move may go further.
Pompeo claimed the "ICC is attacking America's rule of law," and threatened to adopt economic sanctions if the court "does not change its course". The Secretary of State also warned ICC officials involved in probes of US allies, specifically Israel, may also have their visas withdrawn. 
"If you're responsible for the proposed ICC investigation of US personnel in connection with the situation in Afghanistan you should not assume that you still have, or will get, a visa or that you will be permitted to enter the United States," he declared.
The ICC responded by stating it will continue undeterred by US threats. In its statement, the court maintains it "is an independent and impartial judicial institution crucial for ensuring accountability for the gravest crimes under international law". 
In 2007, judges at the ICC began an investigation into possible war crimes and crimes against humanity in Afghanistan, with the prosecution in the case claiming there is credible evidence showing the US military and intelligence agencies "committed acts of torture, cruel treatment, outrages upon personal dignity, rape and sexual violence against conflict-related detainees in Afghanistan and other locations, principally in the 2003-2004 period". Investigators were seeking to probe these claims and to examine alleged US 'black sites' where detainees were held for months and were tortured.
Al Jazeera states Pompeo's remarks show "the first concrete action the US has taken against the ICC since the White House threatened reprisals against the body last year".
The ICC was first established in 2002 under the Rome Statue with the express aim of prosecuting war crimes, crimes against humanity, or genocide when a country is unable or unwilling to act. It holds 123 member states including the European Union but the US has never joined the ICC. 
Pompeo's announcement has evoked international outcry amongst human rights groups.
Amnesty International stated this was "the latest attack on international justice and international institutions by an administration hellbent on rolling back human rights protections".
International justice director at Human Rights Watch, Richard Dicker, described the decision as "a naked attempt to bully judges and impede justice for victims in Afghanistan" and as "blatant contempt for the rule of law".
The American Civil Liberties Union (ACLU), which represents three complainants who allege that they were tortured by US forces in Afghanistan, has described the decision as "misguided and dangerous". The ACLU maintains this is "an unprecedented attempt to skirt international accountability for well-documented war crimes that haunt our clients to this day". 
Executive Director of the Open Society Justice Initiative, James Goldston, has stated this decision reflects on a broader policy which views international law as mattering "only when it is aligned with US national interests".
Goldston further stated, "Attacking international judicial actors for doing their jobs undermines global efforts to hold to account those most responsible for atrocity crimes such as torture and mass murder".
Pompeo though, has said the ICC poses a threat the US national sovereignty due to its "broad unaccountable prosecutorial powers".
"We are determined to protect American and allied civilian personnel from living in fear of unjust prosecution for actions taken to defend our great nation," he added.