29 October 2020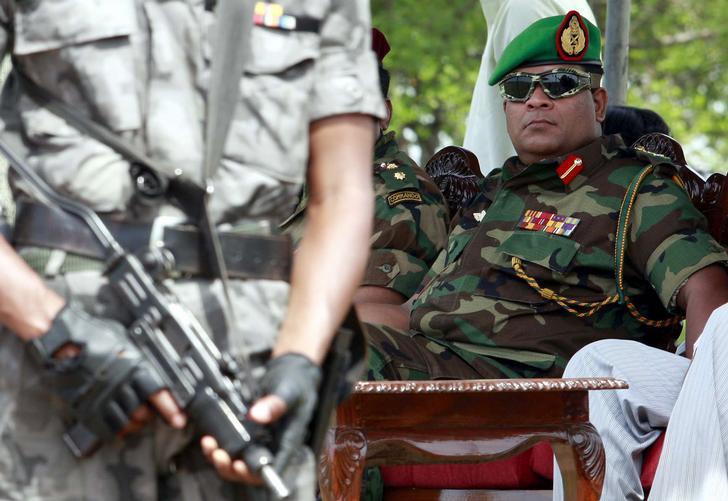 As US Secretary of State Mike Pompeo visited Sri Lanka this week, he was asked repeatedly about a travel ban imposed on the head of Sri Lanka's army Shavendra Silva over his role in overseeing war crimes.
Earlier this year, Pompeo's office announced a travel ban on Silva and his immediate family, "due to his involvement in extrajudicial killings" of Tamils. At the time, State Department spokesperson Morgan Ortagus said "this sends an important message to those guilty of committing war crimes, not only in Sri Lanka, but around the world". "It is also a crucial signal for Tamil victims and survivors of these crimes to persevere in their fight for justice," Ortagus added.

Whilst Tamil groups welcomed the move, in the Sinhala south however, there was discontent over the ban. As soon as it had been announced there had been uproar, from both sides of the aisle in parliament, from the Sri Lankan embassy in Washington and from the powerful Buddhist clergy. In the run up to Pompeo's visit, the issue began to gain traction once more, as both Opposition and government figures called for the ban to be directly discussed with Pompeo.
See more in our feature: Divided island – Tamil and Sinhala response to US travel ban
"Yeah, we talked about all of this today," Pompeo told Derana TV during his visit on Wednesday. 
"Look, we have a set of legal requirements in the United States.  We apply them evenhandedly.  We try to get the facts exactly right.  We do that in every case." 
Pompeo was asked once more about the general during a press conference with the Sri Lankan foreign minister, with a reporter claiming that the ban was based on "unverified information" against "one of the war heroes in our country".
"Look, it's a legal process in the United States," Pompeo reiterated. "We'll always continue to review it.  We want to make sure we get it both technically, factually, and legally right.  We'll continue to do that."
"As for accountability, I talked to the president about this, I talked with the foreign minister too; I'm confident that the Sri Lankan people want accountability and justice, and that these leaders are intent on delivering them," Pomepo continued in his interview with Derana. "We'll help where we can ultimately.  We can provide some technical assistance.  We can certainly work with them in international fora to deliver on these ideas of reconciliation and accountability, but it will be ultimately Sri Lankan leadership and the Sri Lankan people which will have to work on this."
"It's important.  We hope that your country gets this right.  It's the right thing to make sure that that is – that part of Sri Lanka's history is handled in a way that is appropriate and recognizes what actually transpired, but with an eye towards what's ahead, all the good things that can happen in the future."
Head of a notorious military unit
Whilst current Sri Lankan president Gotabaya Rajapaksa was serving as defence secretary and oversaw a military offensive that killed tens of thousands of Tamils, Silva was the head of Sri Lanka's notorious 58 Division, an army unit that committed grave violations of international law.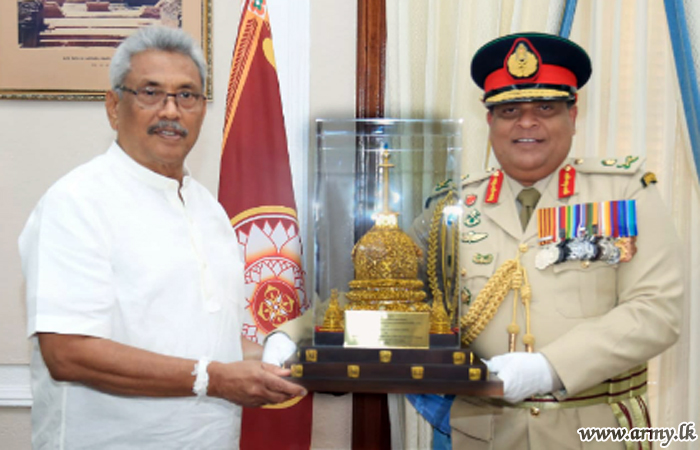 Silva was named as the army's new Chief of Staff under the previous Sri Lankan government in January last year. An ardent Sinhala nationalist who once penned a book to mark the anniversary of Buddha's enlightenment, he was reportedly bestowed the most "prestigious awards that a lay-person can receive by all three sects of the Sri Lankan Buddhist order for true devotion to preserve the sovereignty and the territorial integrity of the motherland" and praised by then president Maithripala Sirisena who commended the commander's "experience and leadership" for the new role.
Silva's "experience" includes leading the 58 Division as the government launched a massive military assault that saw hospitals repeatedly bombed, widespread sexual violence, torture and the execution of surrendering Tamils.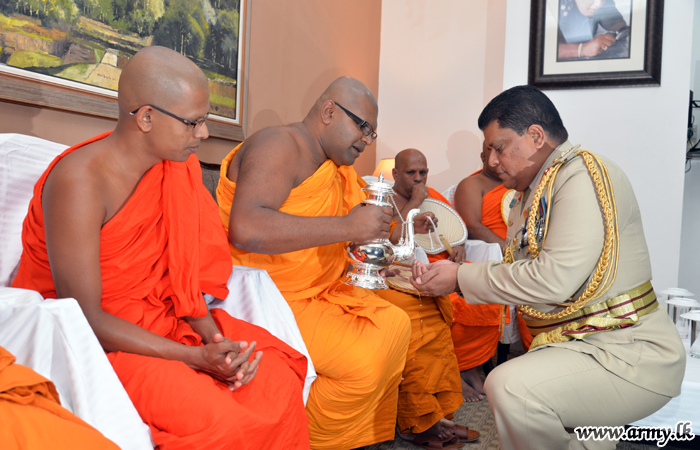 The 58 Division in particular stands accused of the most egregious of crimes.
In 2011, Channel 4 News interviewed an army officer on the front lines of the offensive, who told of the crimes committed by troops from the unit. He stated,
"They shot people at random, stabbed people, raped them, cut out their tongues, cut women's breasts off. I have witnessed this with my own eyes. I saw the naked dead bodies of women without heads and other parts of their bodies. I saw a lot of small innocent children getting killed in large numbers. I saw people soaked in blood. 

They could do whatever they wanted there. It was their empire."
One of the most disturbing crimes that Silva is accused of directing is the mass murder of surrendering Tamil civilians and LTTE cadres, since dubbed the "White Flag" incident. The officer quoted Silva as telling troops on the frontline;
"This is a very decisive day for us because last night I got a call from the defence secretary. He told me that we only have a small chunk of land left to capture. Do whatever it takes, however it is done… finish it off the way it has to be done."
Dozens of LTTE leaders, injured cadres and Tamil civilians were massacred by the military as they attempted to surrender. Photographs taken by Sri Lankan troops show Silva standing before the bodies of killed Tamils.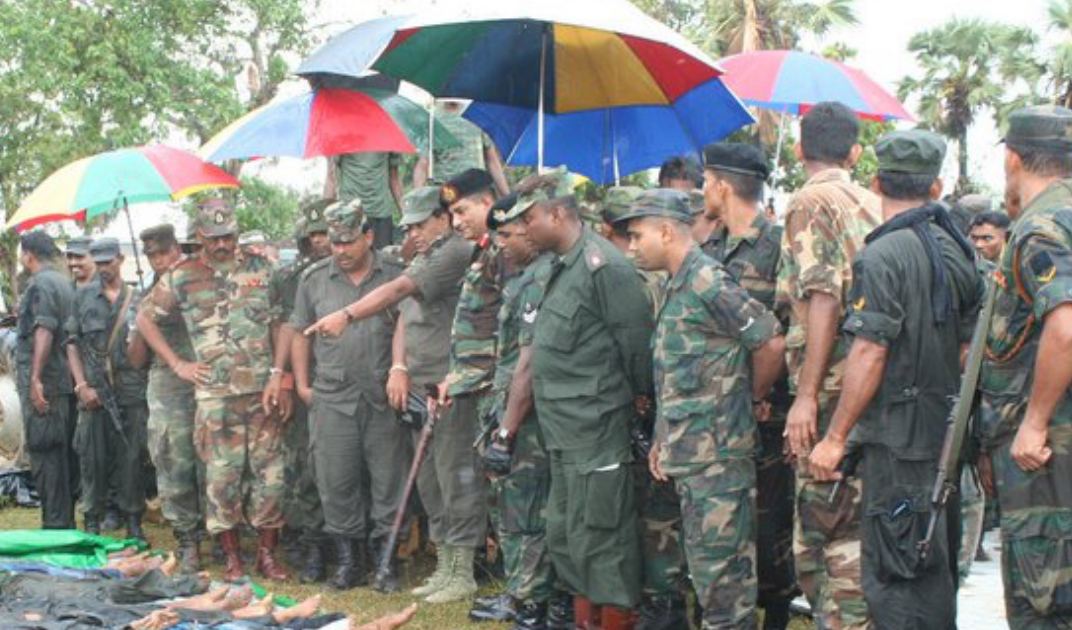 An officer from Silva's 58 Division went on to tell Channel 4 News, 
"I can confidently state that those who ordered the killing of people who surrendered were defence secretary Gotabhaya Rajapaksa and Brigadier Shavendra Silva".
See the report from Channel 4 below.
Sarath Fonseka, the then commander of the Sri Lankan army who has since been made Sri Lanka's first ever four star general, also told journalists in later years that Silva gave orders "not to accommodate any [Tiger] leaders attempting surrender and that they must all be killed".
Silva has personally been named in several reports, including from the United Nations, for his role in overseeing the crimes.
In 2015, the International Truth and Justice Project (ITJP) stated that,
"Several witnesses and security force insiders have clearly identified Major General Silva, and two other Major Generals, as being present at the frontline in the final days of the war when troops were involved in executing surrendered LTTE suspects and sexually violating them and/or sexually mutilating their corpses." 
Another soldier testified to the ITJP,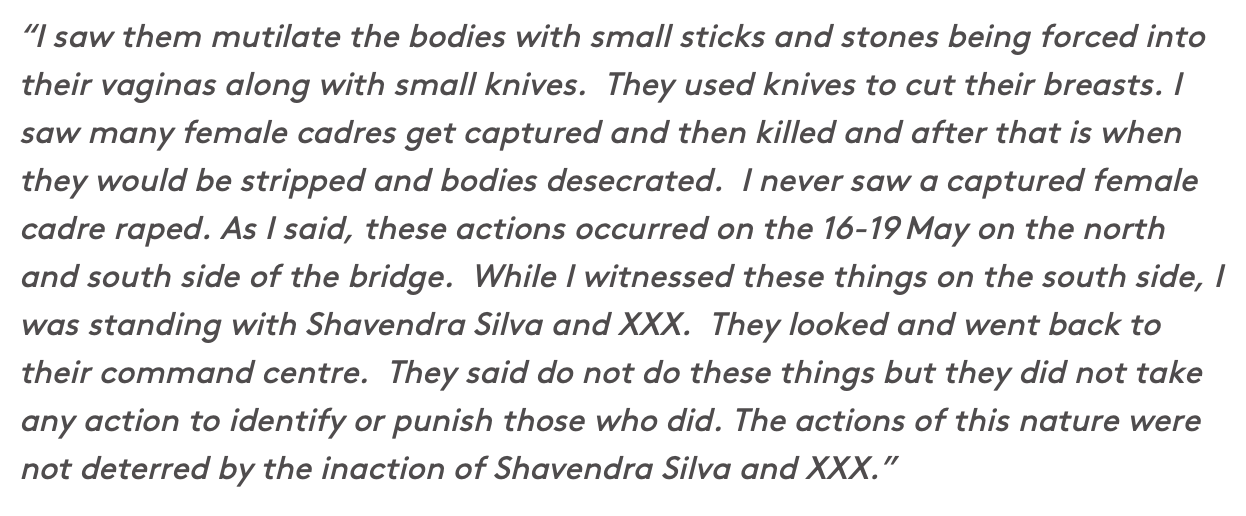 Several United Nations reports have also repeatedly named Silva for his role in overseeing military operations.
At least fourteen habeas corpus petitions have been filed on behalf of 22 Tamils who are alleged to have been forcibly disappeared in army custody, stated the OHCHR Investigation on Sri Lanka. "All of the petitions state that the disappeared were last seen in the custody of the 58th Division of the Sri Lankan Army," it continued.
The OISL went on to say the repeated targeting of medical facilities "was part of a pattern" adding that the "attacks reflect the systematic use of indirect fire weapons, such as MBRLs, in a way that was inappropriate in areas that were densely populated, and where the SLA knew that protected objects were located".
The report also stated Silva confirmed that the military had drones fitted with high definition cameras (Unmanned Aerial Vehicles) providing live images to his headquarters.
"At the last stages of the operation we just did not go blind, everything was planned through UAV pictures and where we exactly knew where the civilians and the LTTE were," he was quoted as stating. 
"My Division was tasked for this entire operation along with commandos and special forces."
Turbulent posts abroad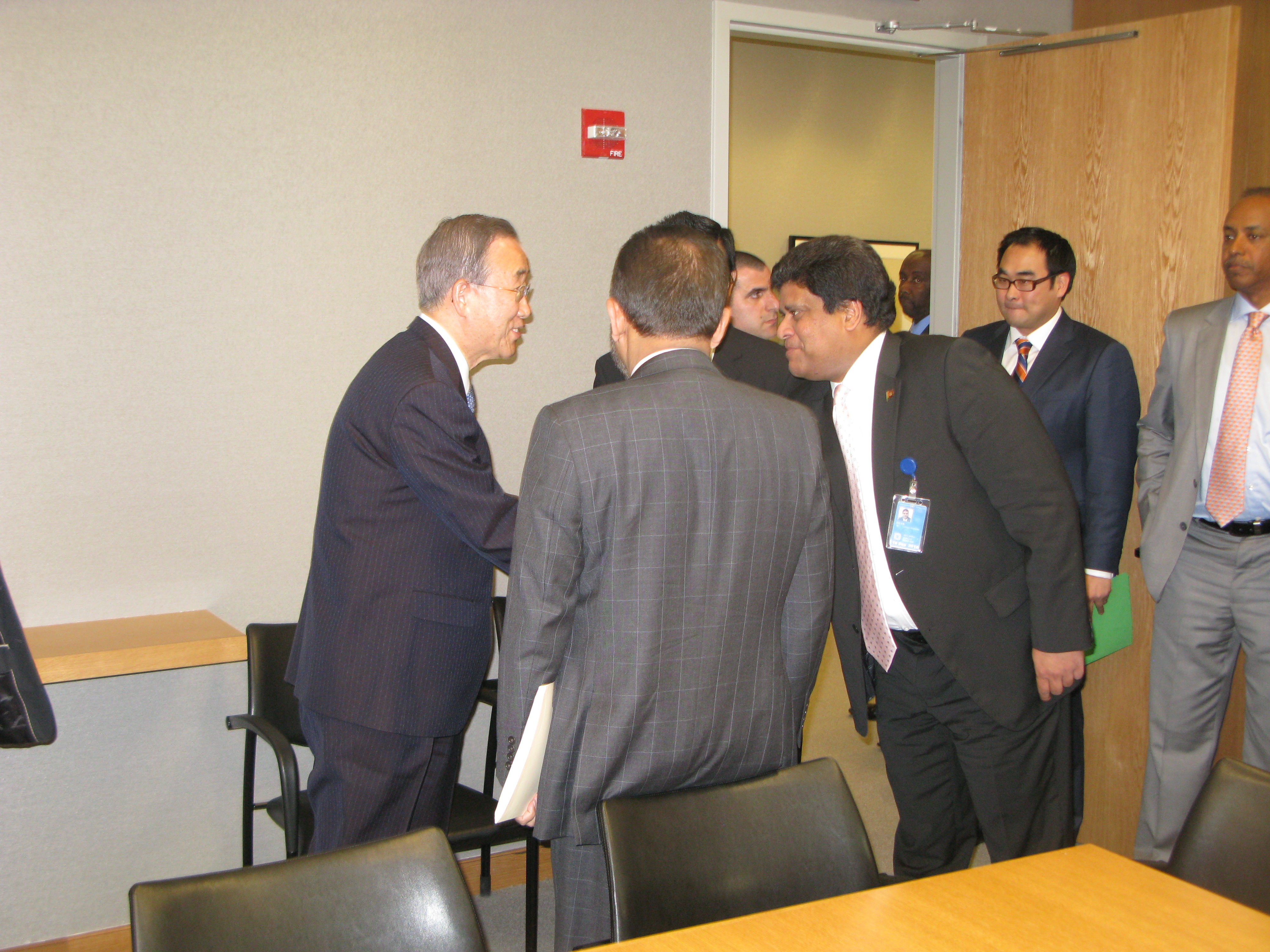 Shavendra Silva pictured with then UN Secretary-General Ban Ki Moon.
Despite his role in the crimes, Silva was promoted by the Sri Lankan government to the post of deputy permanent representative to the UN in New York - a move that shielded him from prosecution of war crimes through diplomatic immunity.
The government gave similar positions to several other military commanders who had leading roles during the final months of the armed conflict.
This was not the first time Silva was in the United States, with his profile boasting that "he is a graduate from the Harvard University". "He has been trained and qualified in psychological operations by the United States Army," it added.
It was whilst Silva was deployed to the United Nations that attempts were made to prosecute the commander. A lawsuit was filed in a US court seeking damages for violations of international, Sri Lankan and domestic law under the Alien Torture Claims Act (ATCA) and Torture Victim Protection Act (TVPA).
"The United Nations has a war criminal within its ranks," said the lead counsel on the case at the time, Ali Beydoun. "Silva should not be allowed to manipulate diplomatic immunity to use it as a shield for his crimes."
A group of ten international human rights organisations also wrote to the UN, urging the global body to suspend Silva's diplomatic credentials.
"Permitting General Silva to retain his credentials would send a message to lawbreaking governments around the world that the United Nations will not defend the cause of justice and that it will shelter war criminals and perpetrators of mass atrocities," said the joint letter.
"Sri Lanka should not be rewarded with unlimited immunity for war crimes for militarizing its diplomatic positions."
The United Nations instead appointed Silva to the Special Advisory Group on Peacekeeping Operations, prompting condemnation as being "outrageous on many levels" by several human rights organisations.
Then UN high commissioner for human rights, Navi Pillay also raised concern at the appointment, stating,
"We keep a list of individuals who are suspected of committing human rights violations and I have addressed a letter of concern to the secretary-general about this individual".
The US Ambassador to the UN, Susan Rice was also quoted as saying,
"It's very concerning that someone with his background would be selected to serve on this advisory group. We have conveyed this to member states, as well as to the Secretariat.

There are a lot of efforts underway to address [this], probably best not to be discussed publicly."
With pressuring mounting on the United Nations, Silva was eventually barred from the committee, in a humiliating reversal.
"Following careful consideration and consultation with other special advisory group members, the chair, Louise Frechette, has advised Major General Shavendra Silva of Sri Lanka, that his participation is not appropriate or helpful for the purposes of this group," said a statement released by Frechette. The Sri Lankan government was outraged, stating the shunning of Silva amounted to a "public lynching".
Though Colombo then attempted to post Silva as a diplomat in South Africa, his appointment was refused as Tamil organisations and legal NGOs argued against his entry into the country.
Return to the island
In 2017 Silva was brought back to Sri Lanka, where the government swiftly promoted him to the new position of Adjutant General of the army. The appointment raised questions regarding the vetting of Sri Lankan troops to senior military positions - a key aspect of security sector reform that the Sri Lankan government agreed to in a 2015 UN Human Rights Council resolution.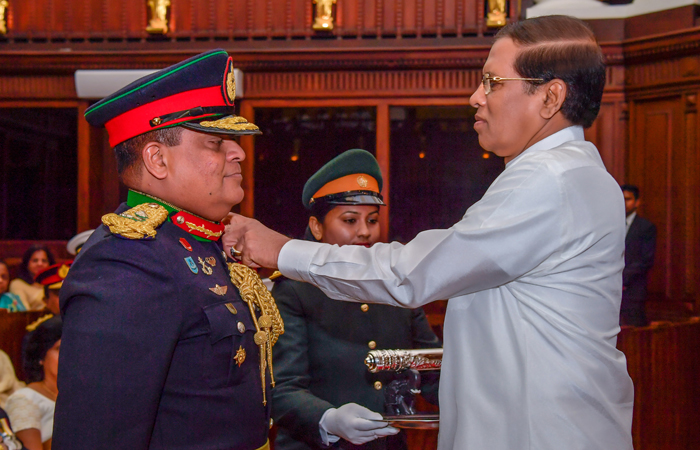 The posting stirred international outrage and calls for Silva to face prosecution.
"This appointment is a staggering affront to the international community, especially the United Nations Human Rights Council, which worked with Sri Lanka exhaustively and in good-faith for years to devise a plan of action to make peace, reconciliation, and accountability in Sri Lanka a reality. Instead, both have been served a platter of betrayal," said Visuvanathan Rudrakumaran, prime minister of the TGTE, who called on the international community "to exercise universal jurisdiction if Major General Silva—or any of the individuals responsible for the Tamil Genocide—ever sets foot on their soil".
Jaffna based research group, Adayaalam Centre for Policy Research, and the Washington based group, People for Equality and Relief in Lanka (PEARL), also echoed the call in a joint statement, saying that universal jurisdiction was needed "to send a clear message that impunity won't be tolerated".
The Global Tamil Forum said the Sri Lankan government has sent a "clear message to the international community that the country cares little about its views and the potential consequences of its failures in faithfully implementing the UNHRC resolution" with its appointment Silva.
Meanwhile Amnesty International released a statement saying the promotion "highlight(s) the urgent need for thorough, impartial, independent and effective criminal investigations into war crimes and crimes against humanity," accusing the government of failing to investigate war crimes.
"Sri Lanka now has a chief of army staff who risks arrest every time he travels abroad, if any country is foolish enough to give him a visa" said the executive director of the ITJP, Yasmin Sooka. 
"We have prepared a substantial dossier on Major General Silva which we shall be releasing shortly; we believe there is more than enough evidence to charge him for international crimes should the opportunity arise." 
"This is arguably the most wanted man in Sri Lanka – a decade on, tragically, he is being promoted instead of standing trial."
Promoted once more
Despite widespread criticism of the appointment Silva was promoted to army commander by the Sri Lankan president in August last year.
"I am deeply troubled by the appointment of Lieutenant-General Shavendra Silva as Commander of the Sri Lankan Army, despite the serious allegations of gross violations of international human rights and humanitarian law against him and his troops during the war," UN human rights chief Michelle Bachelet said in a statement, adding that the promotion "severely compromises Sri Lanka's commitment to promote justice and accountability in the context of Human Rights Council resolution 30/1".
The promotion "undermines reconciliation efforts, particularly in the eyes of victims and survivors who suffered greatly in the war. It also sets back security sector reform, and is likely to impact on Sri Lanka's ability to continue contributing to UN peacekeeping efforts," Bachelet, who had previously raised concerns about Silva's continued promotions in the army, further said.
The United States also expressed 'deep concern' at the appointment, stating that "the allegations of gross human rights violations against [Silva], documented by the United Nations and other organizations, are serious and credible.  This appointment undermines Sri Lanka's international reputation and its commitments to promote justice and accountability, especially at a time when the need for reconciliation and social unity is paramount."
Silva's appointment marked "the end of any reconciliation process", the International Truth and Justice Project (ITJP) said. In January last year ITJP had released a 137-page dossier which the organisation claimed held "more than enough evidence" to charge Silva with war crimes and crimes against humanity.
Coronavirus task force
Earlier this year, as the coronavirus arrived on the island, Silva was once more called to action. The Sri Lankan government appointed the accused war criminal as head of the island's coronavirus task force.
Immediately the military began to set up 'quarantine centres' mainly in the island's Tamil North-East. Thousands of people were forcibly sent to these centres, despite local opposition.
As a second wave of infections hit the island in recent weeks, Sri Lanka's militarised approach, with Silva still at the helm, has raised further concerns.
"Sri Lanka's involvement of the military at every level, with limited parliamentary and civilian oversight, raises serious human rights and rule of law concerns," stated Boram Jang, Legal Advisor at the International Commission of Jurists. "Having the military to oversee the public health policy and to act as the State's first responders also normalises military occupation, exacerbates the existing ethnic divides, and further deteriorates human rights in Sri Lanka."
Silva, meanwhile, remains head of the Sri Lankan army and continues to play a key role in government policy. The general and the Sri Lankan government seem undeterred by the travel ban.
We need your support
Sri Lanka is one of the most dangerous places in the world to be a journalist. Tamil journalists are particularly at threat, with at least 41 media workers known to have been killed by the Sri Lankan state or its paramilitaries during and after the armed conflict.
Despite the risks, our team on the ground remain committed to providing detailed and accurate reporting of developments in the Tamil homeland, across the island and around the world, as well as providing expert analysis and insight from the Tamil point of view
We need your support in keeping our journalism going. Support our work today.
For more ways to donate visit https://donate.tamilguardian.com.