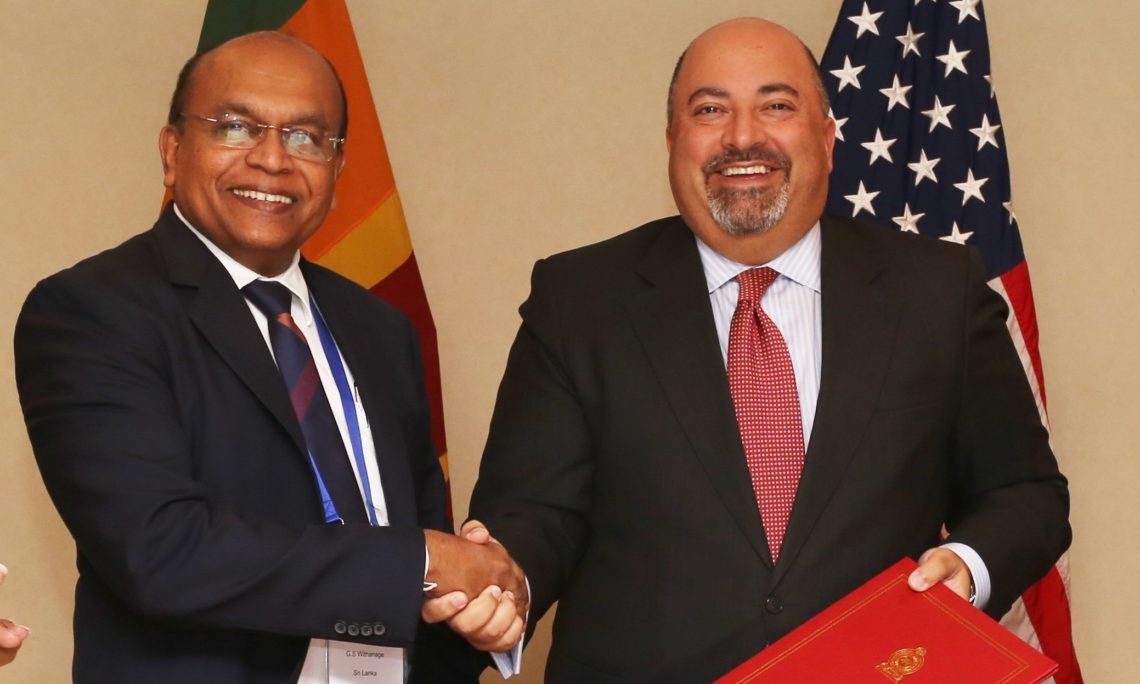 The United States and Sri Lanka agreed an amendment to a 2002 Open Skies Agreement this week, which will see the movement of cargo goods carried out "more efficiently and profitably," according the US Embassy in Colombo.
US Ambassador Keshap said that the amendment "further strengthens the robust and longstanding trade relationship between the United States and Sri Lanka". "As Sri Lanka's largest trading partner, the United States seeks economic growth that provides employment and opportunity for the citizens of both our nations," he added.
A US embassy press release said the move "strengthens global express delivery cargo networks, enhances bilateral connectivity and competitiveness, and facilitates economic growth and job creation".
The US is also meeting with over a dozen other countries at the Tenth International Civil Aviation Organization (ICAO) Air Services Negotiation Event (ICAN 2017) which is currently taking place in Colombo.
The signing of the amendment takes place on a backdrop of recent increased relations between the United States and Sri Lanka, which has come under criticism from US Democrats and advocacy groups.