31 May 2020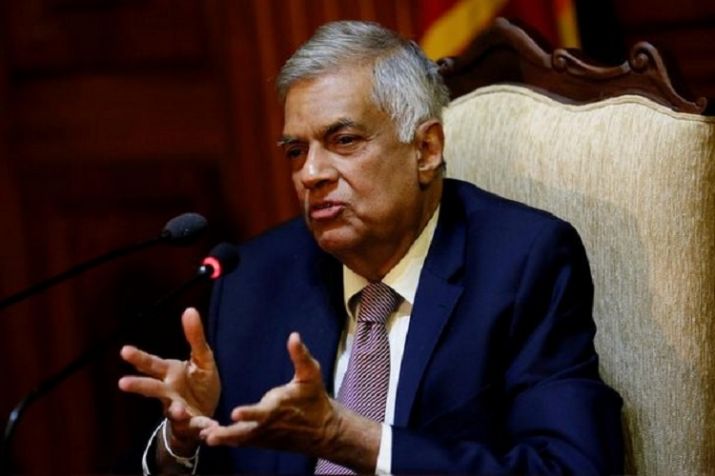 UNP leader and former Prime Minister Ranil Wickremesinghe have issued a statement stressing that the UNP will extend full support to the Sri Lankan government during the coronavirus pandemic but will not join the government.
Wickremesinghe's statement further calls for all parties represented in the 2015 parliament to meet and to make a final decision with respects to the election which has been delayed because of the coronavirus pandemic.
This call for all parties to reconvene follows their deliberate boycott of a meeting with Prime Minister Mahinda Rajapaksa, who had invited 225 former members of the 2015 parliament. This meeting was proposed as an alternative to reconvening parliament but was boycotted by the UNP when they learnt that all former MPs and other active political leaders, from previous parliaments" were invited. The UNP stated that they felt "no meaningful dialogue" could be held in this meeting and accused Rajapaksa of "playing party politics" during this pandemic.
Read more here: UNP to boycott meeting with Sri Lanka's Prime Minister
Wickremesinghe stressed that primary issue facing the country was not of "politics or elections" but "life, safety, health and economic stability".  He further claimed that the UNP appreciates the "good work of the government" but would also "point out the shortcomings".
Wickremesinghe also claimed that the UNP would "not allow anyone to limit the democratic freedom in this environment".
The economic hardship of the coronavirus has hit Tamil communities in the North and East particularly hard; with many pushed to the point of starvation. Many people in the North-East, who have been promised of an emergency fund of Rs.5,000.00 per family, have not been given those funds.
The government's further entrenchment of the military into the public sector has also been unabated which has permitted the intimidation, harassment and threatening of Tamil civil society actors.  
Read more from the Colombo Page.