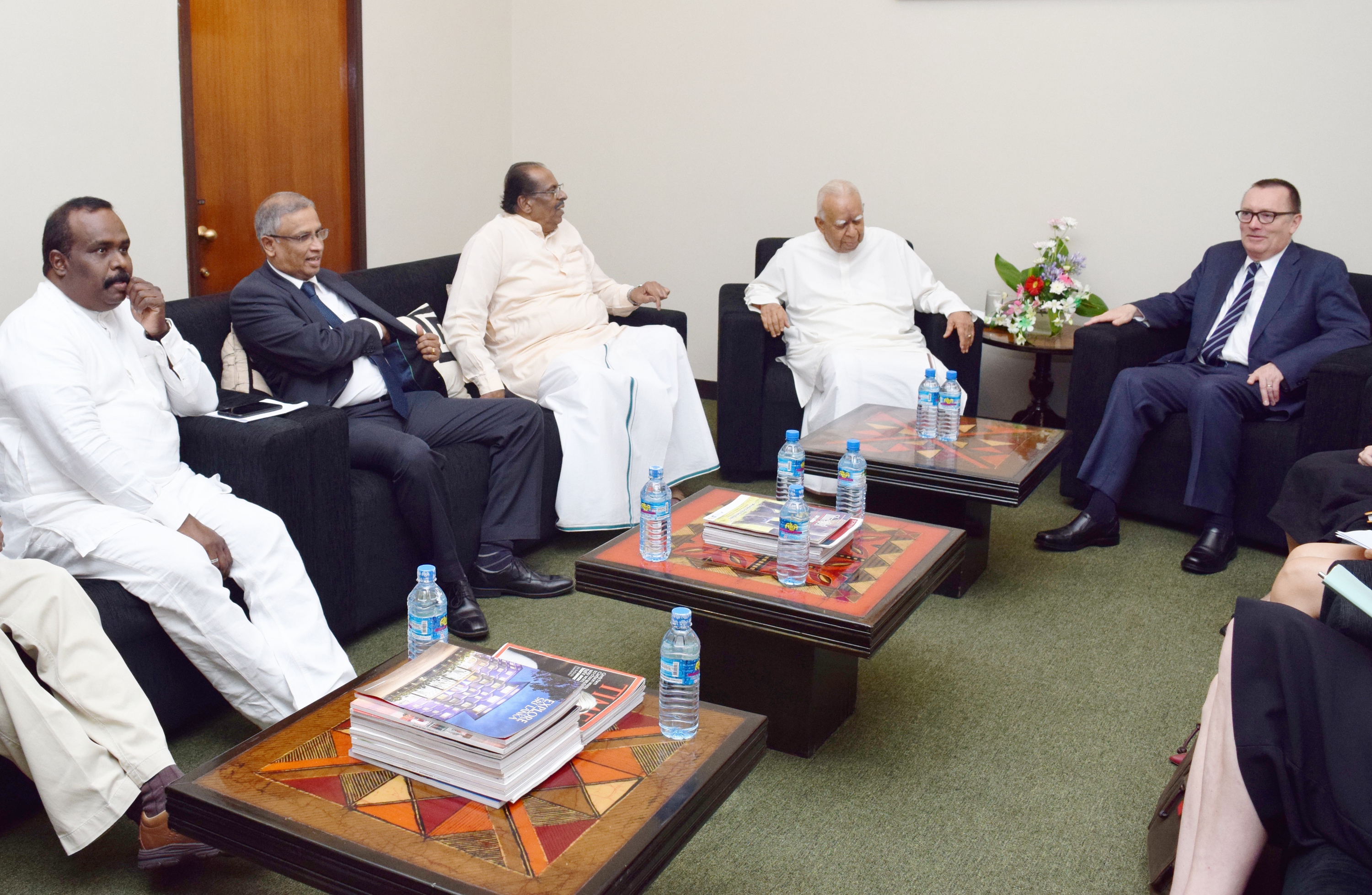 Speaking after a meeting with the visiting UN Under Secretary General, Jeffrey Feltman, the Tamil National Alliance (TNA) spokesperson, M A Sumanthiran said that he had highlighted the UN's continued support for Sri Lankan implementing the UNHRC 2015 resolution, and had urged the government to fulfil its election mandate. 
Highlighting the current unstable political situation, Mr Sumanthiran said he had told MR Feltman that "this unity government came to power with a particular mandate."
"We have stressed that fulfilling that mandate completely is their [the government's] duty. We have also stressed that the government should not ignore this mandate citing the setback it faced at the recent local government elections."
"Mr Feltman said he had raised the same points in his meeting with the Sri Lankan president, Maithripala Sirisena," Mr Sumanthiran told reporters after the meeting. 
"He added that the international community had observed progress in Sri Lanka has been very delayed and more recently has reduced," Mr Sumathiran added.