UK parliamentarians, currently on a visit to Sri Lanka, met with the spokesperson of the Tamil National Alliance, M A Sumanthiran, on Thursday, as well as the Sri Lankan president,  Maithripala Sirisena.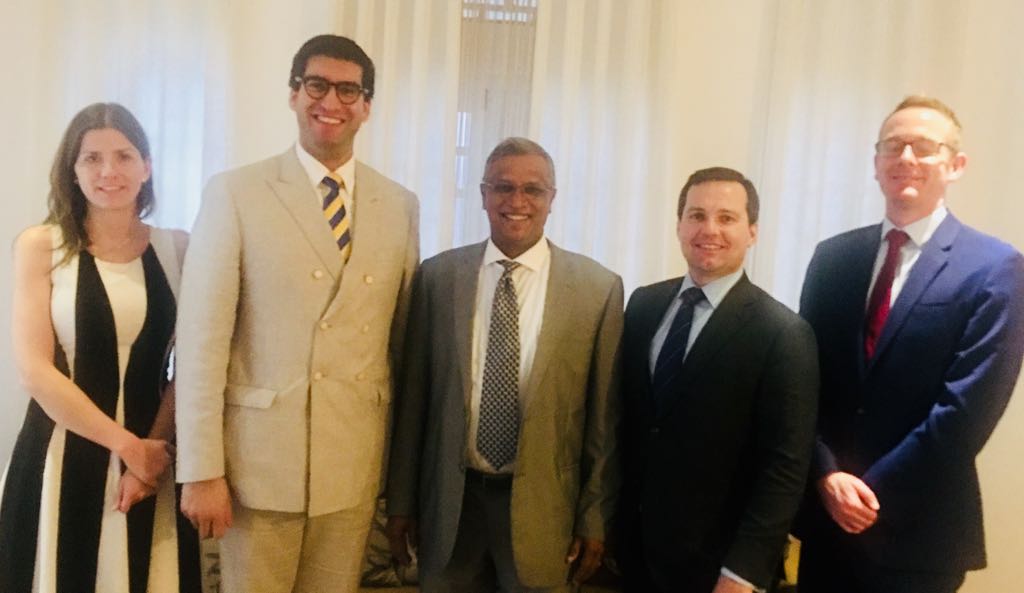 The MPs are members of the UK's All Party Parliamentary Group for Sri Lanka. The chairman of the group, the MP North East Hampshire, Ranil Jayawardena was accompanied by the MP for Bolton West, Chris Green, the MP for Berwickshire, Roxburgh and Selkirk, John Lamont, and the MP for Chippenham, Michelle Donelan. 
The Colombo Gazette reported Mr Sirisena had "pointed out the importance of further strengthening the relations between the two countries to reap maximum benefits from the opportunities of new technology and the promotion of employment opportunities."
See more here.