25 June 2020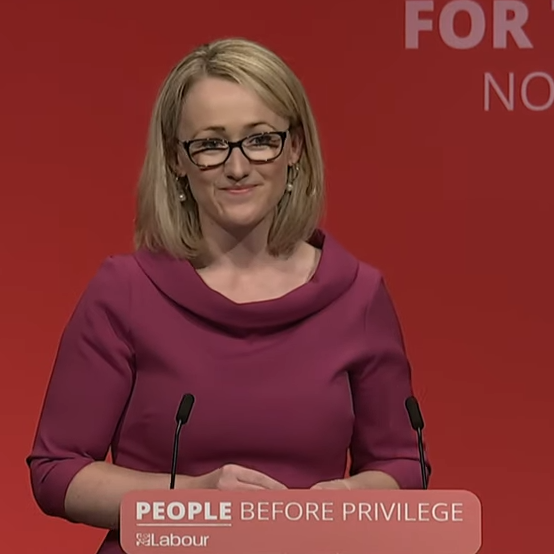 UK Shadow Education Secretary, Rebecca Long-Bailey has been sacked from her post in the shadow cabinet after sharing an interview of actress, Maxine Peake, which claimed that American police learnt to knell on people's neck from Israeli secret services.
Labour leader, Keir Starmer, has defended the sacking of Long-Bailey by claiming that this claim was part of anti-semitic conspiracy theory.
In a statement he said:
"The sharing of that article was wrong… because the article contained anti-Semitic conspiracy theories and I have therefore stood Rebecca Long-Bailey down from the shadow cabinet […] I've made it my first priority to tackle anti-Semitism and rebuilding trust with the Jewish community is a number one priority for me".
Responding to Starmer's decision, she maintains that she did not endorse all aspects of the interview and was not given the opportunity to speak to Starmer before the decision was made.
She states:
"I wished to acknowledge these concerns and duly issued a clarification of my retweet, with the wording agreed in advance by the Labour Party leader's office, but after posting I was subsequently instructed to take both this agreed clarification and my original retweet down.

"I could not do this in good conscience without the issuing of a press statement of clarification. I had asked to discuss these matters with Keir before agreeing what further action to take, but sadly he had already made his decision."
Israel's training of the US police
Peake's claim may be traced back to a blog on Amnesty International USA's blog which was published on 25 August 2016. The blog highlighted that Baltimore's police department, alongside hundreds of other US police departments, which have been accused of constitutional violations and discrimination, have received training in Israel.
These trips, the blog states, were funded by taxpayers whilst others were privately funded. The blog further highlights that several human rights organisations, including the US State Department, have identified Israel's police as having carried out extrajudicial executions, suppressed free speech, and used excessive force against peaceful protesters.
Israeli security forces deny training US police to conduct tactics such as neck-kneeling, this was not included in the original article  Long-Bailey shared.
Those defending Starmer's decision maintain that the death of George Floyd is unrelated to Israel's training and attempts to conflate the two incidents obfuscates US police of their guilt. It further perpetuates the anti-Semitic trope that Israel is to blame for the world's ills.
British journalist, Owen Jones, has stated on the matter;
"US systemic racism is a homegrown enterprise. The murder of George Floyd should squarely be blamed on that. The exchange in training between US, Israel or other countries is real but separate".
Divisions in the Labour party
This statement has divided Labour's political base with members such as Margret Hodge supporting this decision but others criticising the decision.
Hodge tweeted in response to the decision:
"This is what a change in culture looks like. This is what zero tolerance looks like. This is what rebuilding trust with the Jewish community looks like".
However, Long-Bailey has been defended by Labour's former Shadow Chancellor of Exchequer, John McDonnell, who claimed maintained: 
"Throughout discussion of antisemitism it's always been said criticism of practices of Israeli state is not antisemitic. I don't believe therefore that this article is or @RLong_Bailey should've been sacked. I stand in solidarity with her"
Jon Lansman, a founding member of Momentum, similarly stated that he did not believe there was anything "antisemitic in the interview". He described Starmer's decision as a "reckless overreaction".
Read more from Labour List.
Read the Independent article she shared here.