03 February 2020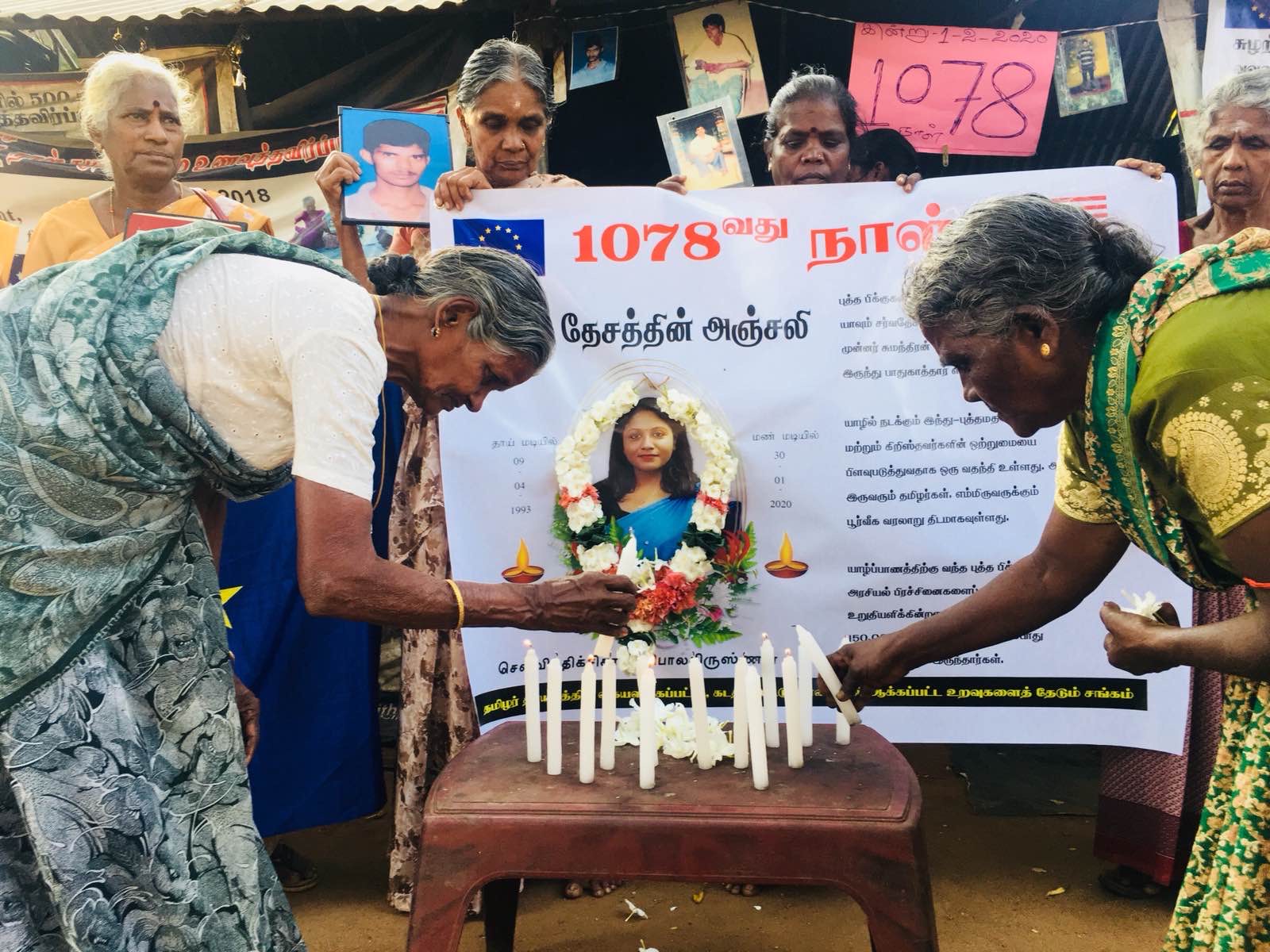 Commemoration events have been held in London and Vavuniya for Thikshika Sribalakrishnan, a co-ordinator of the Tamil Youth Organisation in the UK who passed away last week.
Families of the disappeared in Vavuniya lit candles before a portrait of Sribalakrishnan, as they paid tribute to her life during their 1078th day of protest.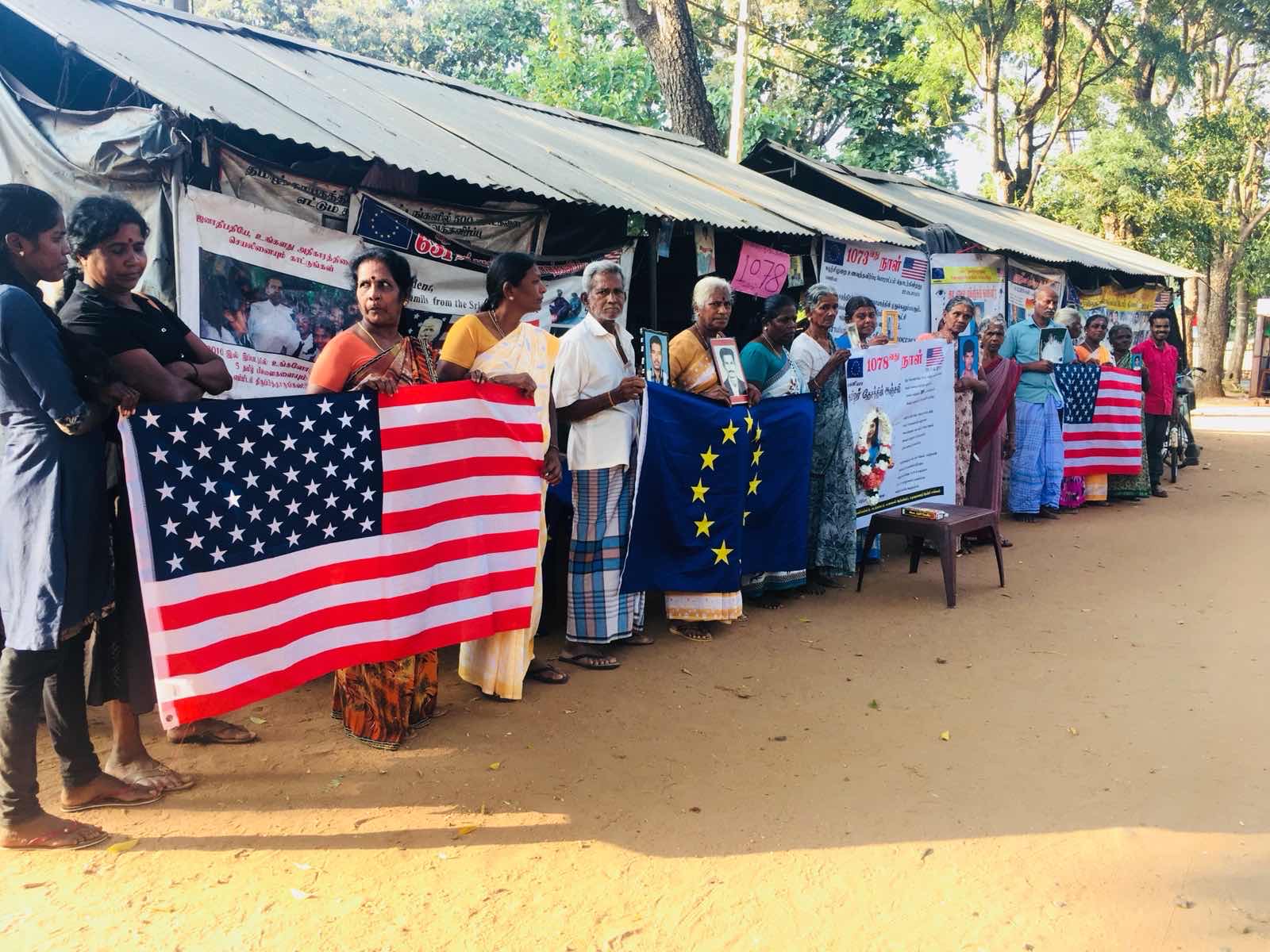 In London, the Tamil Youth Organisation released a statement praising her commitment to the Tamil struggle. "Thikshi was an inspiring activist, a fierce feminist, an unapologetic Tamil and a dedicated coordinator and member of TYO UK," said the statement. 
"There were countless projects she originated and toiled for without sleep in the background whilst allowing many others to take the foreground. She was a real fighter but not an egotist in many ways representing the ethos of our national movement. Full of life, emotions, pride and laughter she is someone that will be missed by everyone that had the befit of calling her a friend."
See the full text of the TYOUK statement here.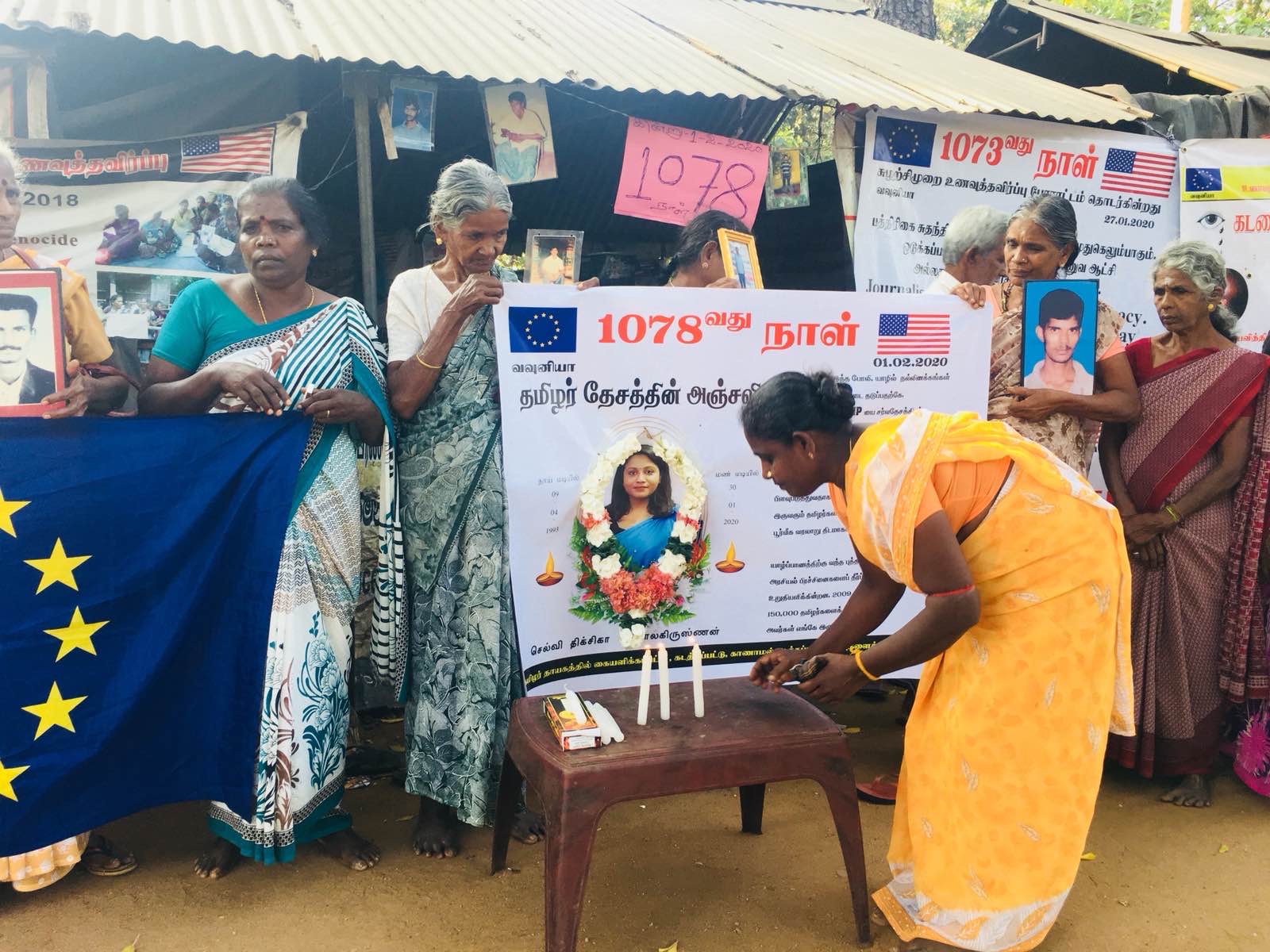 Her funeral is set to take place in London on Thursday.