14 April 2019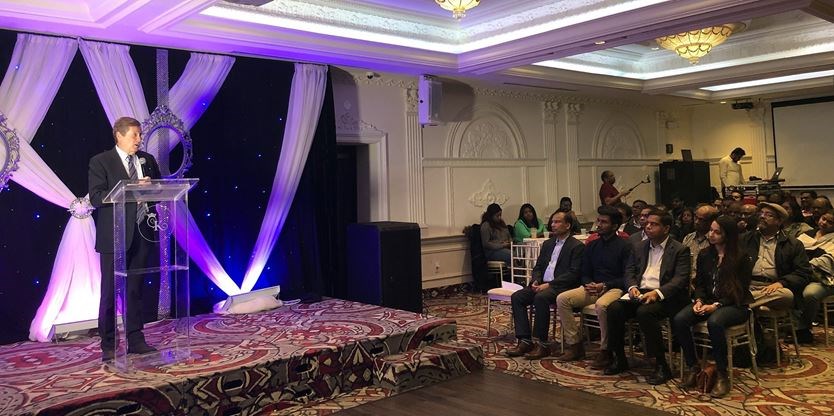 Photograph: Office of the Mayor
Toronto's mayor John Tory met with members of the Tamil community last month and pledged his office's support behind a drive to create a cultural and recreational hub for Tamil-Canadians.
Tory addressed a meeting at the Kennedy Convention Centre in Scarborough where community leaders met to launch a "consolidated effort" behind the move.
"I was incredibly impressed that more than 30 Tamil community groups came together to discuss these questions and that a panel has been chosen to make recommendations in a few months," Tory said.
The city will help identify potential sites, including on city-owned property, "as well as exploring opportunities for partnerships with other public facilities," he added.
See more from toronto.com here.