14 August 2018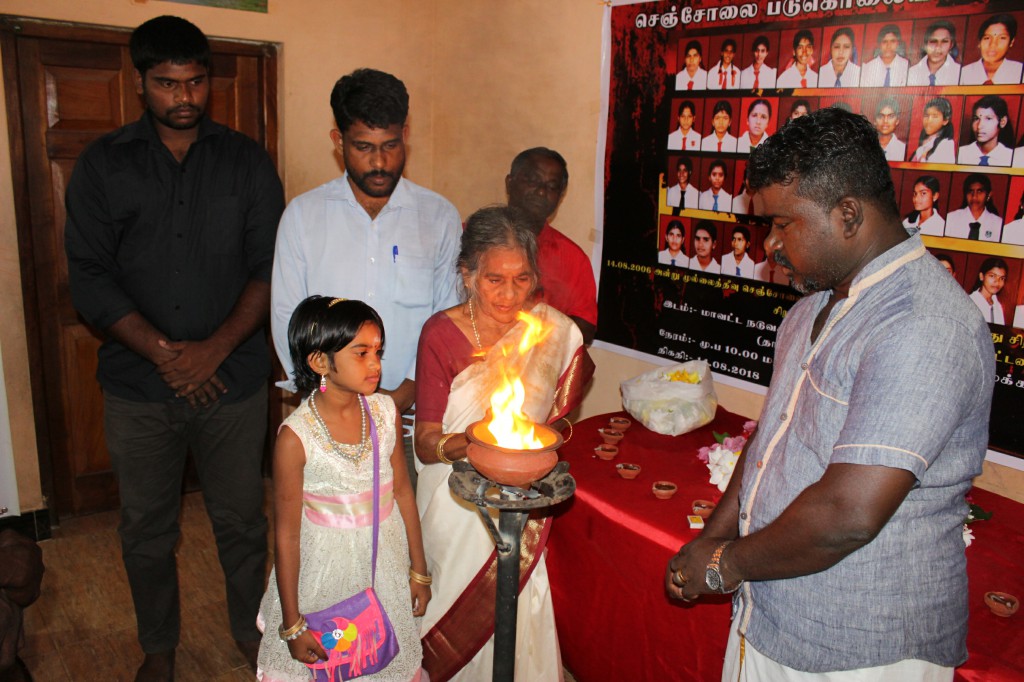 The Tamil National People's Front held an event to mark 12 years since the Sencholai massacre, at their Batticaloa office earlier today.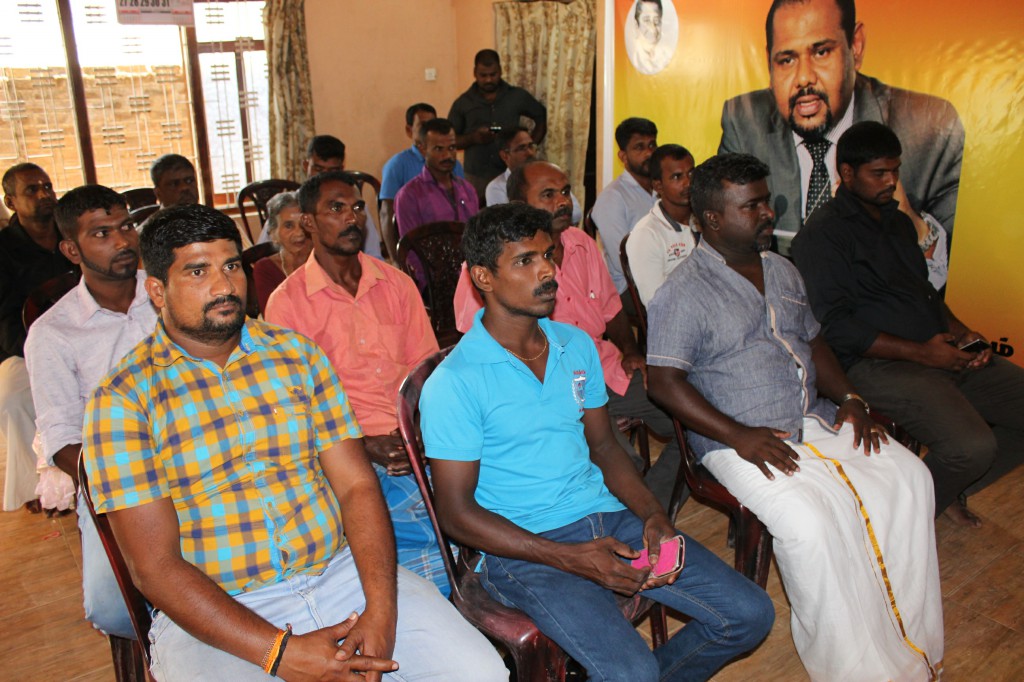 The event saw a two-minute silence and lighting of a commemorative flame, before flowers were laid before photographs of the massacred schoolgirls.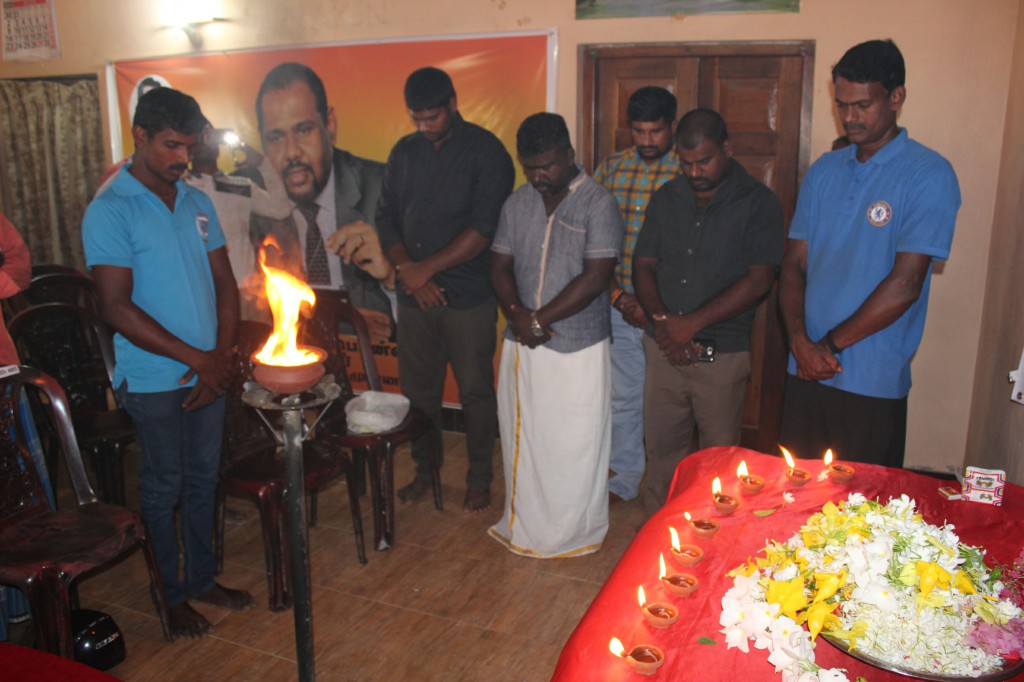 TNPF officials addressed the event, remembering the 53 massacred schoolgirls and 3 teachers who were killed in the Sri Lankan air force bombing raid 12 years ago.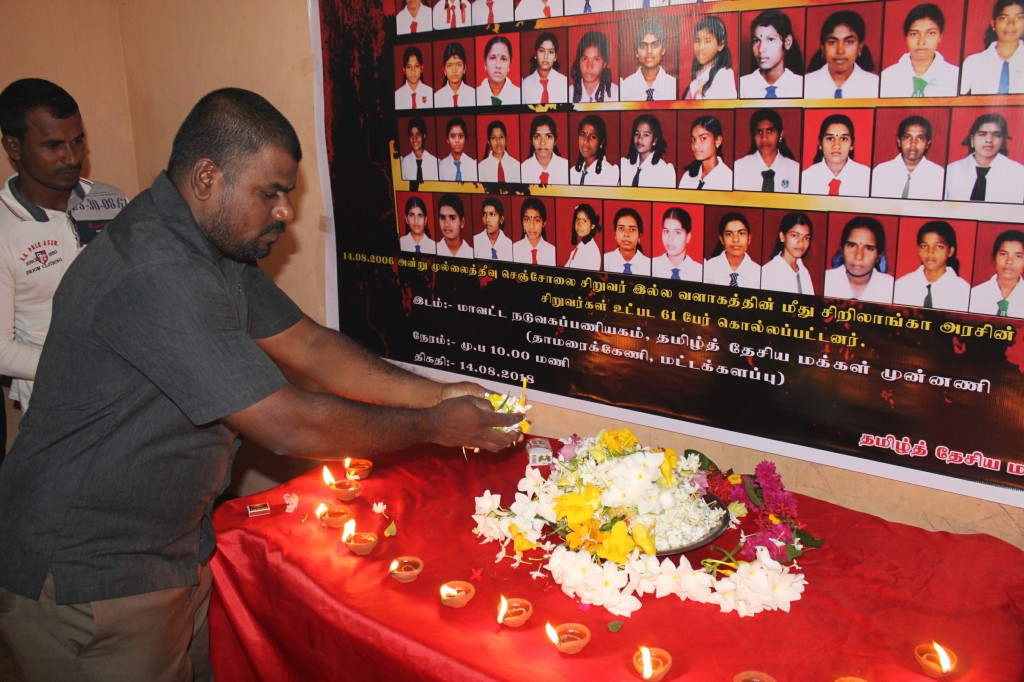 To date, no-one has been held to account for the deaths.