11 May 2018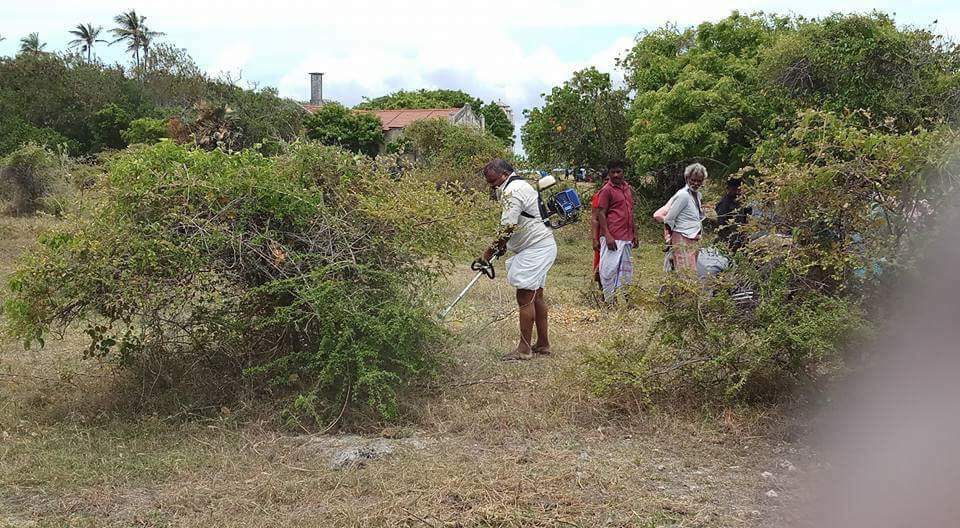 Members of the Tamil National People's Front (TNPF) on Wednesday joined families in Iranaitivu to clear land that was until recently under navy occupation and donated food items. 
On April 23 villagers from Iranaitivu staged a daring attempt to return to their homes, sailing to the island which continues to be occupied by the Sri Lankan military and marching to their homes, refusing to leave until they are guaranteed their land will be returned to them.
Whilst permitting the villagers to stay, the Sri Lankan navy remains on the island, fuelling uncertainty about the residents right to live in their own lands.