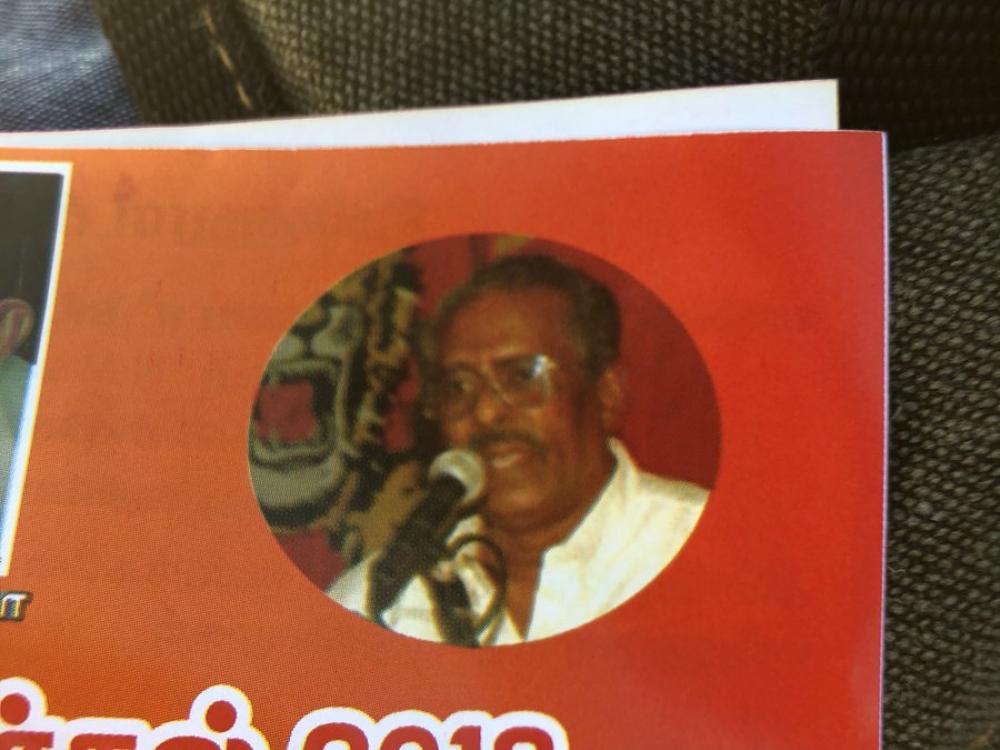 The Tamil National Alliance (TNA) used imagery associated with the LTTE and the struggle for Tamil Eelam on its election leaflets ahead of the local polls this month. 
In a pamphlet distributed this month, the senior TNA figure, and leader of ITAK, Mavai Senathirajah was promoted with a photograph of his face on the background of the Tamil Eelam flag.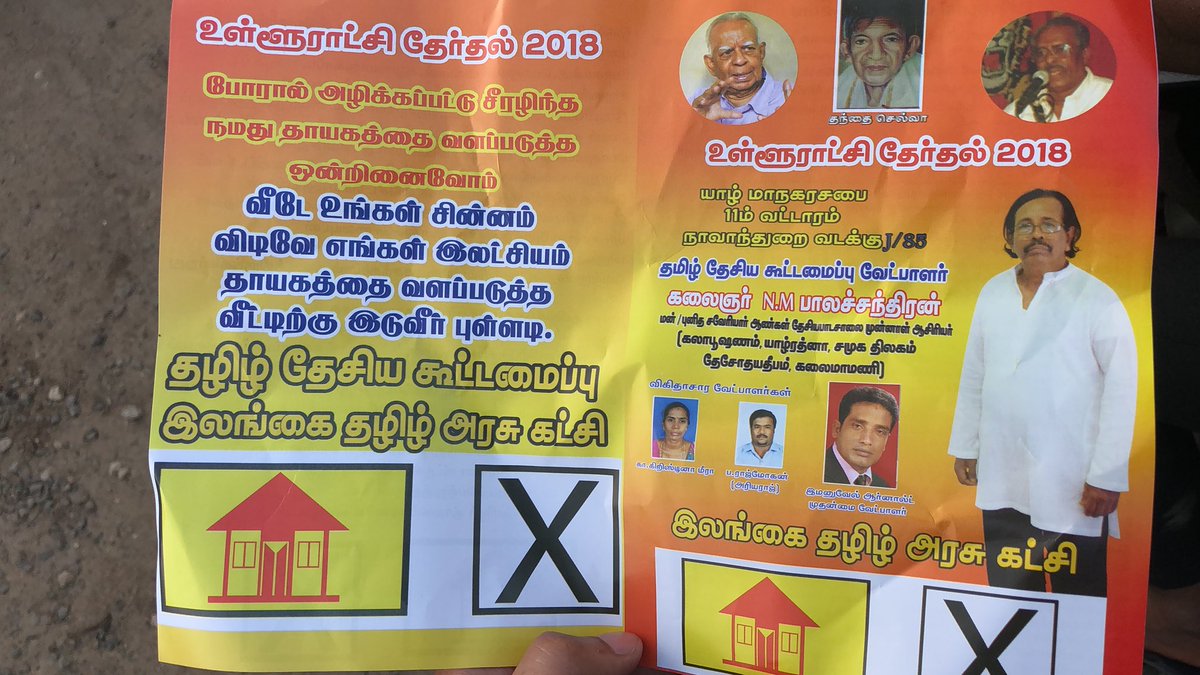 The TNA has been criticised over previous election campaigns for highlighted its historic ties to the LTTE in order to win over voters, however distancing itself from the armed resistance group after elections.