15 February 2020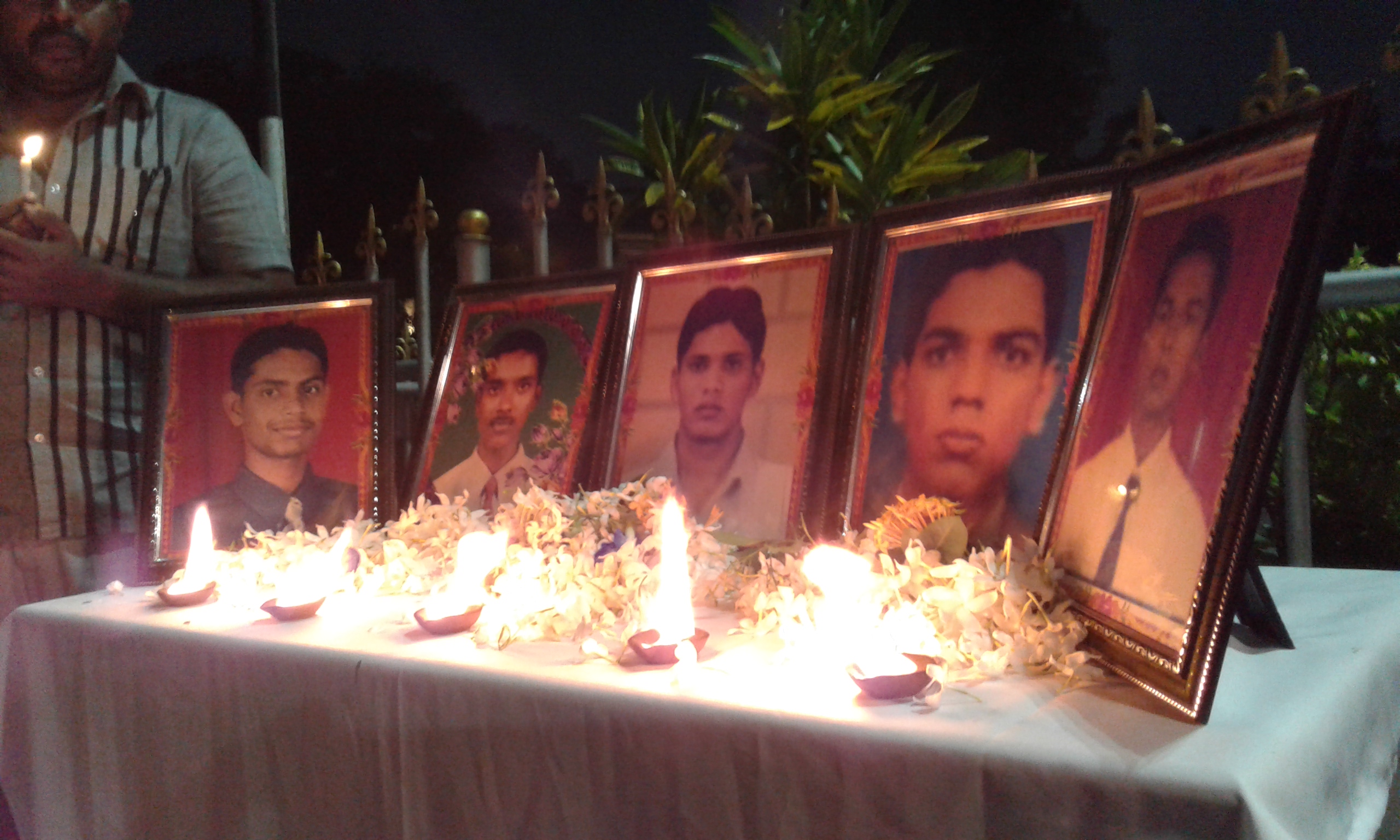 The Tamil National Alliance (TNA) expressed their sympathies following the death of Mrs Manoharan – the mother of Manoharan Ragihar – who was one of the students of the 'Trinco 5'.
The five students who were all aged 20 when they died, were killed on 2nd January 2006, during a student gathering in Trincomalee, by Sri Lankan security forces.
In a press release released today, TNA said:
"14 years ago, a brutal massacre took the lives of 5 students. Today we are deeply saddened to learn about the news of the death of Mrs Manoharan, mother of one of those students - Mr Manoharan Ragithar.  

Despite the prolonged struggle and injustices that the victims and their families have endured, the fact that the families have not been granted a fair trial and justice against those implicated in the killings, brings us great sadness. The long list of our people that are dying following years of relentless pursuit for justice is sad. Mrs Manoharan's passing without witnessing justice for her son's murder, has brought us great sorrow.  

We extend our deepest condolences to Dr. Manoharan and his family for their loss and send our prayers."
Despite it being 14 years since the incident occurred, and following multiple investigations probing for an accountability process to be instigated, no such development has occurred. The Sri Lankan security forces still deny that they killed the five students and insist that they died as a result of an earlier bomb blast.