11 October 2019
Police have detained the chief of the Tibetan Youth Congress and 11 other students for shouting slogans demanding freedom while holding "Free Tibet" flags ahead of President Xi Jinping's arrival in Chennai today for a summit with Prime Minister Narendra Modi.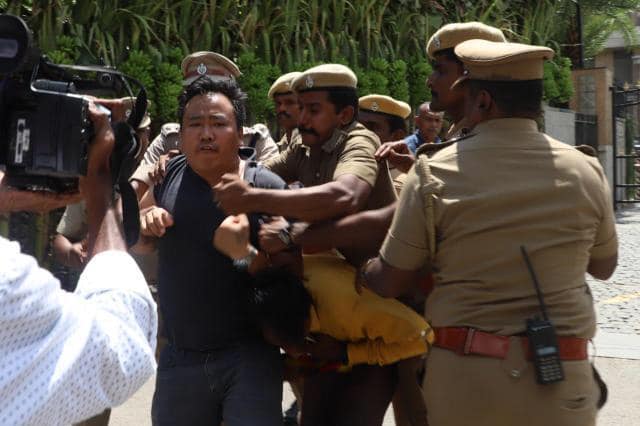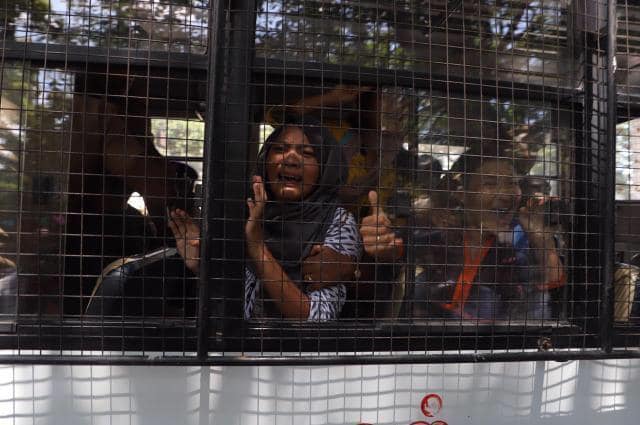 Photographs: Tibetan Youth Congress
Gonpo Dhondup, the chief of the Tibetan Youth Congress, and the other students were detained in several locations including the airport and the highway leading to the summit venue.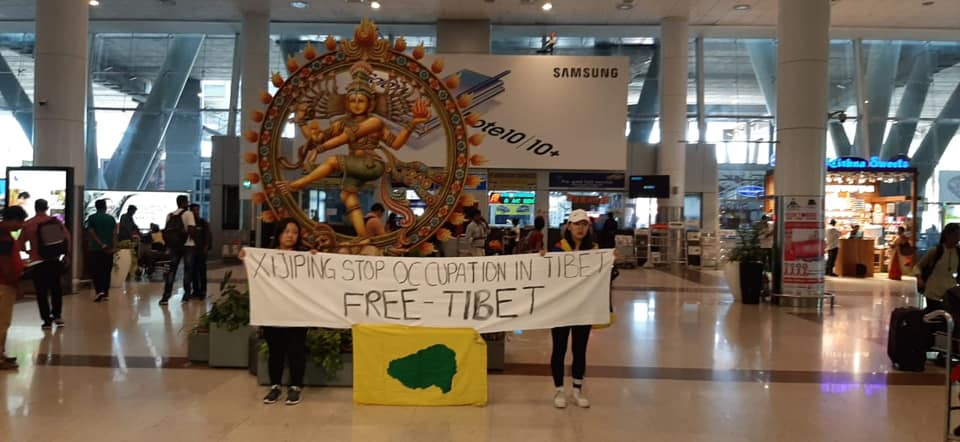 Photograph: Tibetan Youth Congress
Earlier this week, New Delhi said changes to Kashmir's status were an internal affair and there was no room for third party involvement after Xi said he was watching the situation closely and assured Pakistan of Chinese support.
Trade issues, boundary disputes and multilateral cooperation are expected to dominate the two day informal summit at Mamallapuram.
Tweeting on arrival, Modi wrote, "Landed in Chennai. I am happy to be in the great land of Tamil Nadu, known for its wonderful culture and hospitality. It is gladdening that Tamil Nadu will host President Xi Jinping. May this informal summit further strengthen ties between India and China."