17 November 2018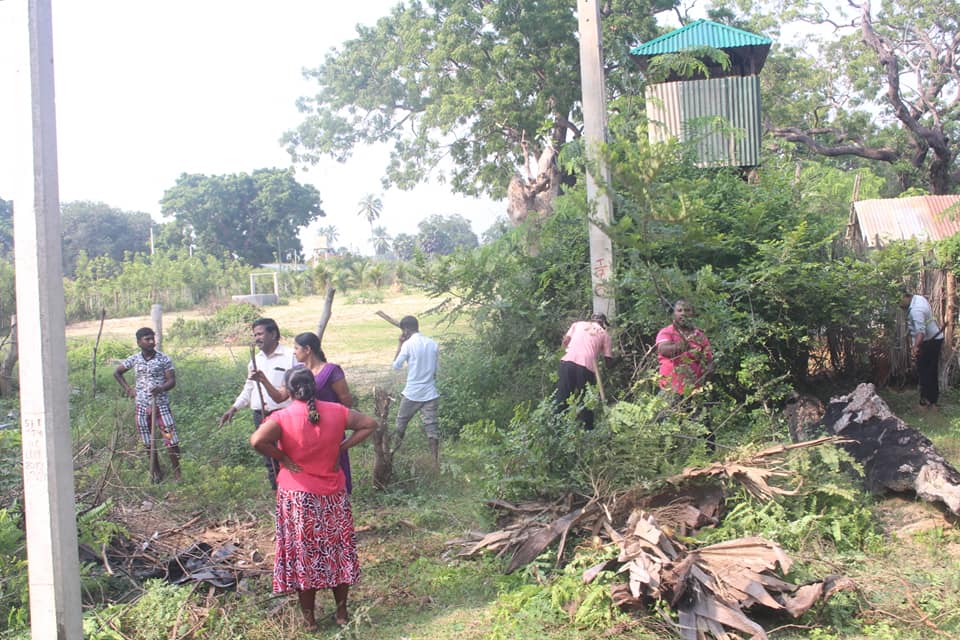 Residents and locals continued clearing Alampil Thuyilum Illam (LTTE cemetries) today, which remains under military control. 
The NPC councillor, T Ravikaran and TNPF's General Secretary, S Kajendran also took part in the preparations which are taking place ahead of Tamil Remembrance Day (Maaveerar Naal) on November 27. 
Condemning the military ongoing hold on the North-East, Ravikaran said, "many thuyilum illams across the North-East are occupied by the military". 
"They should all be released," he urged. 
"In some places, the military is preventing residents from carrying out commemorative events through intimidation."