21 September 2019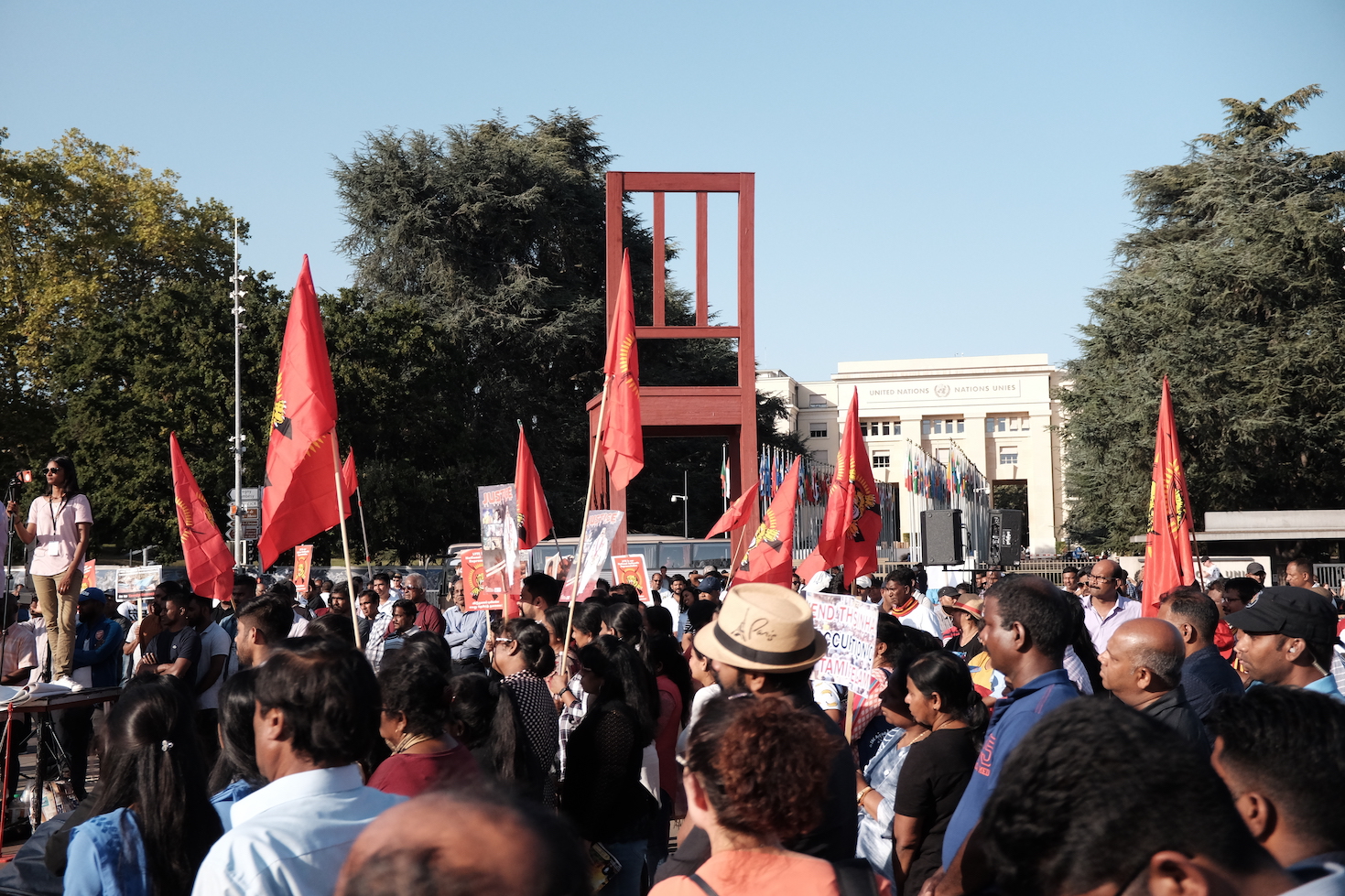 Photographs courtesy of Sagi Thilipkumar
Thousands of people attended a rally outside the UN Human Rights Council in Geneva last week, calling for accountability for the Tamil genocide.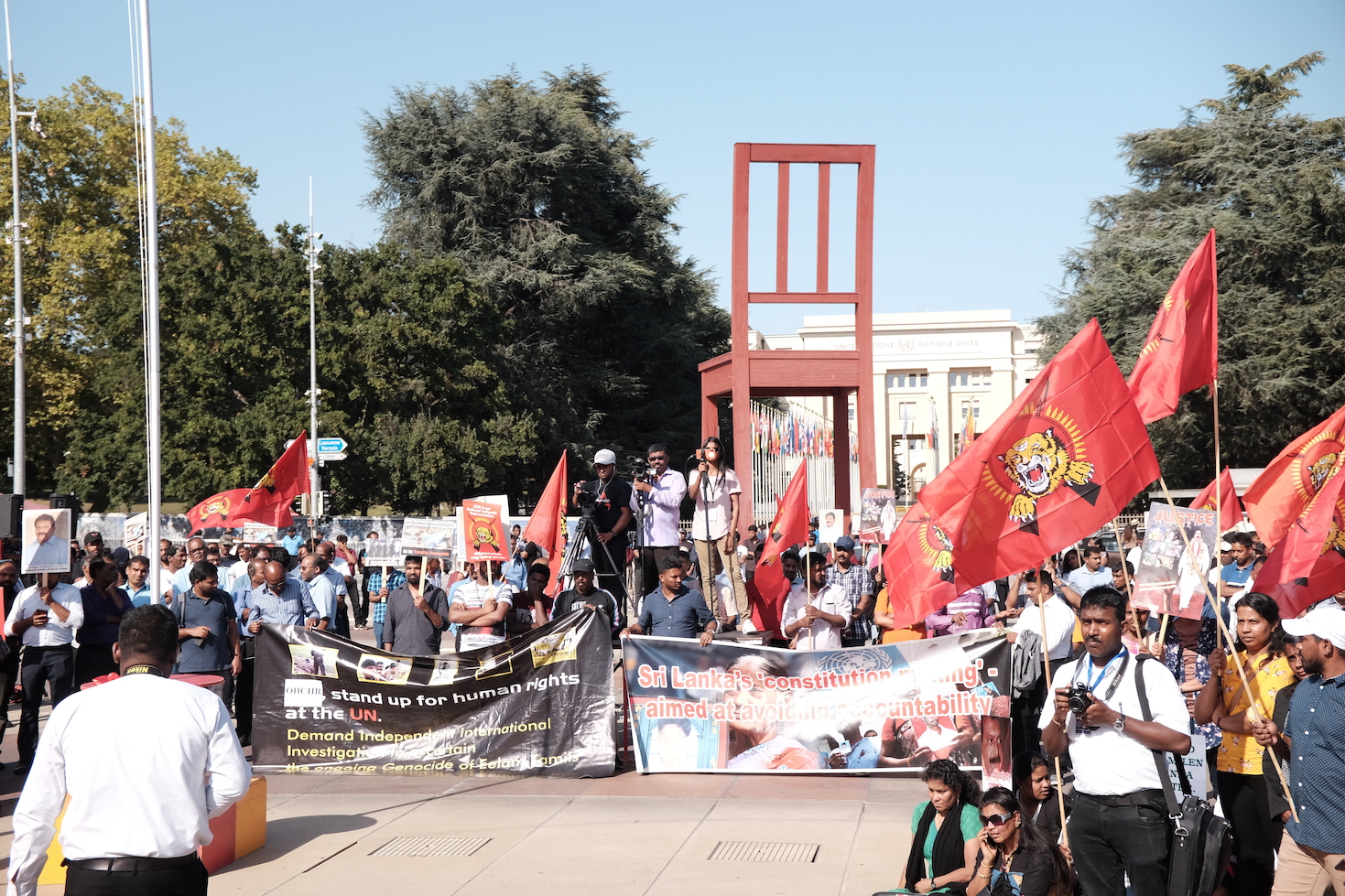 The protest took place in solidarity with the Ezhuka Tamil rally, which was also taking place on the same day in Jaffna.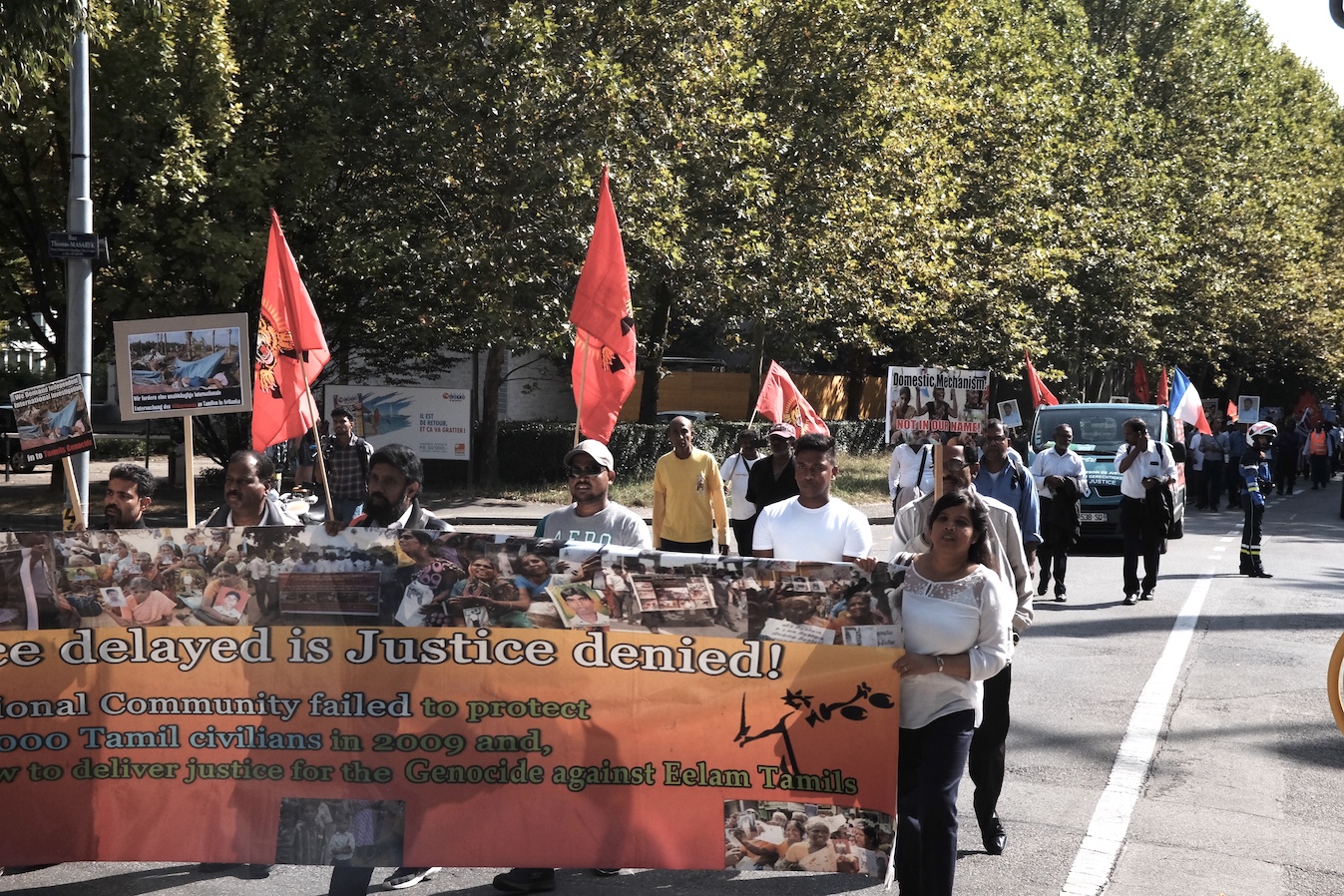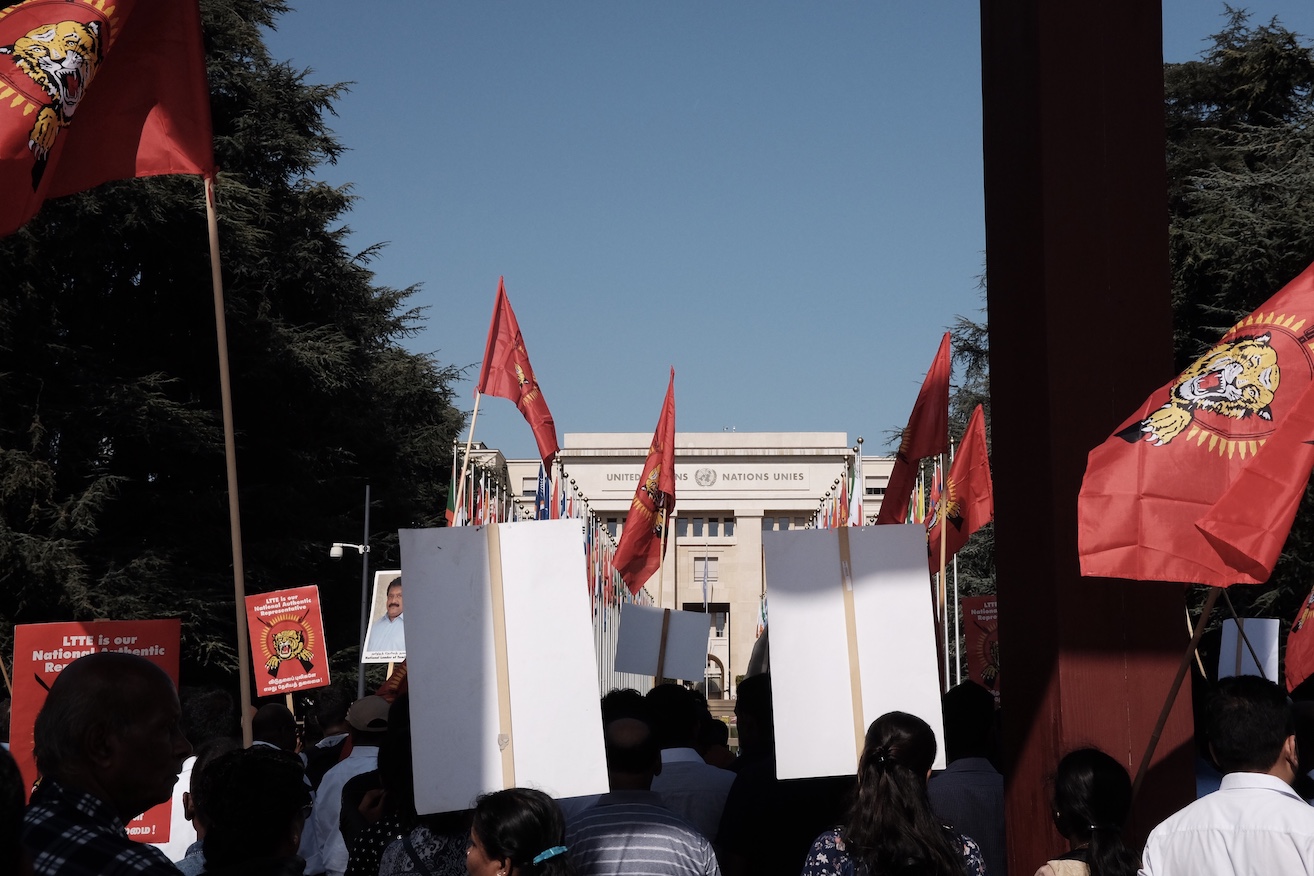 Demonstrators called for Sri Lankan war criminals to be held accountable for the massacre of tens of thousands of Tamils through an international accountability mechanism.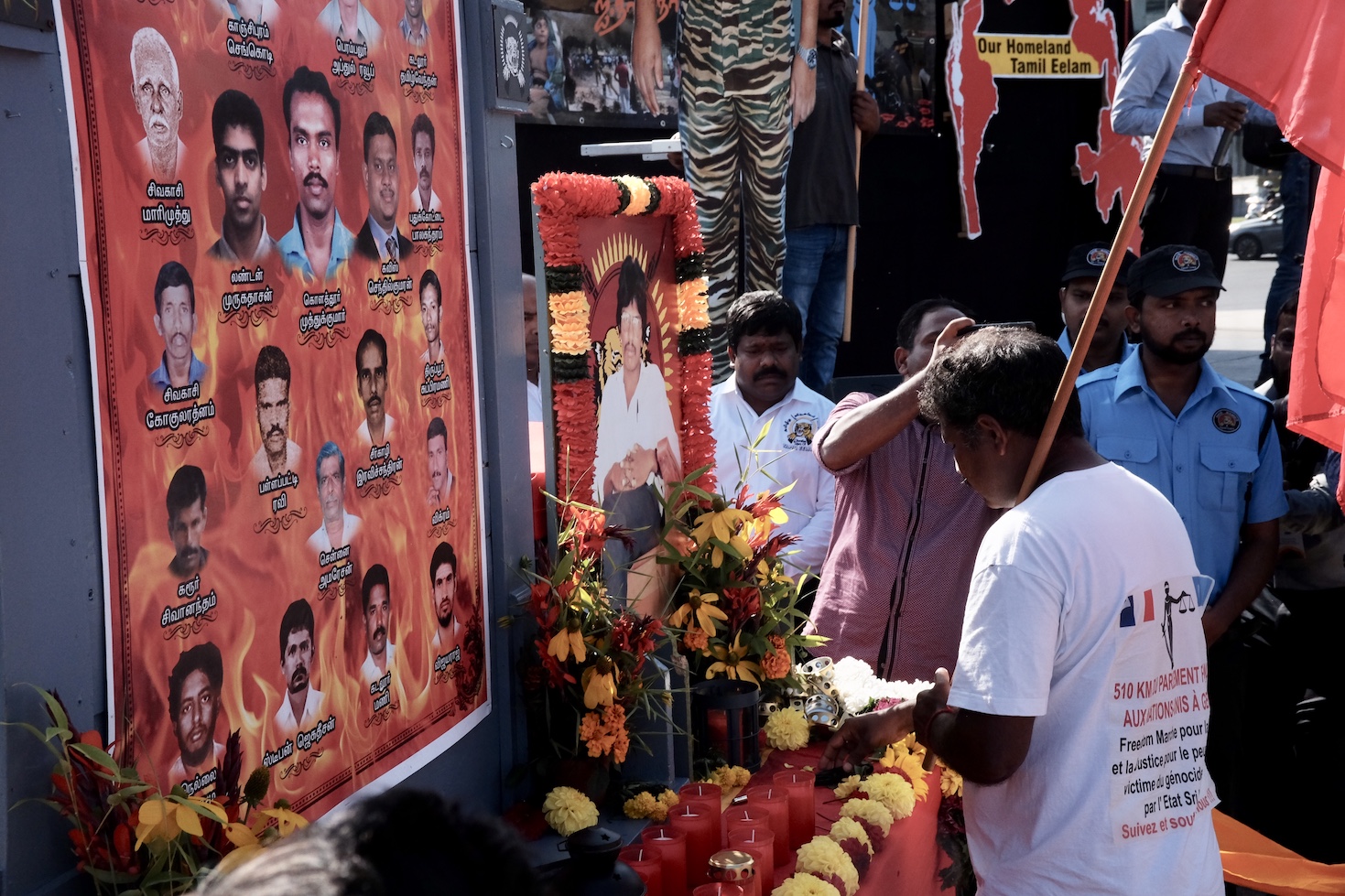 See more photographs from the rally below.