21 May 2018
Thousands participated in a rally at Marina beach in Chennai, Tamil Nadu on Sunday to remember Tamils who were killed by the Sri Lankan armed forces during the final stages of the conflict in 2009.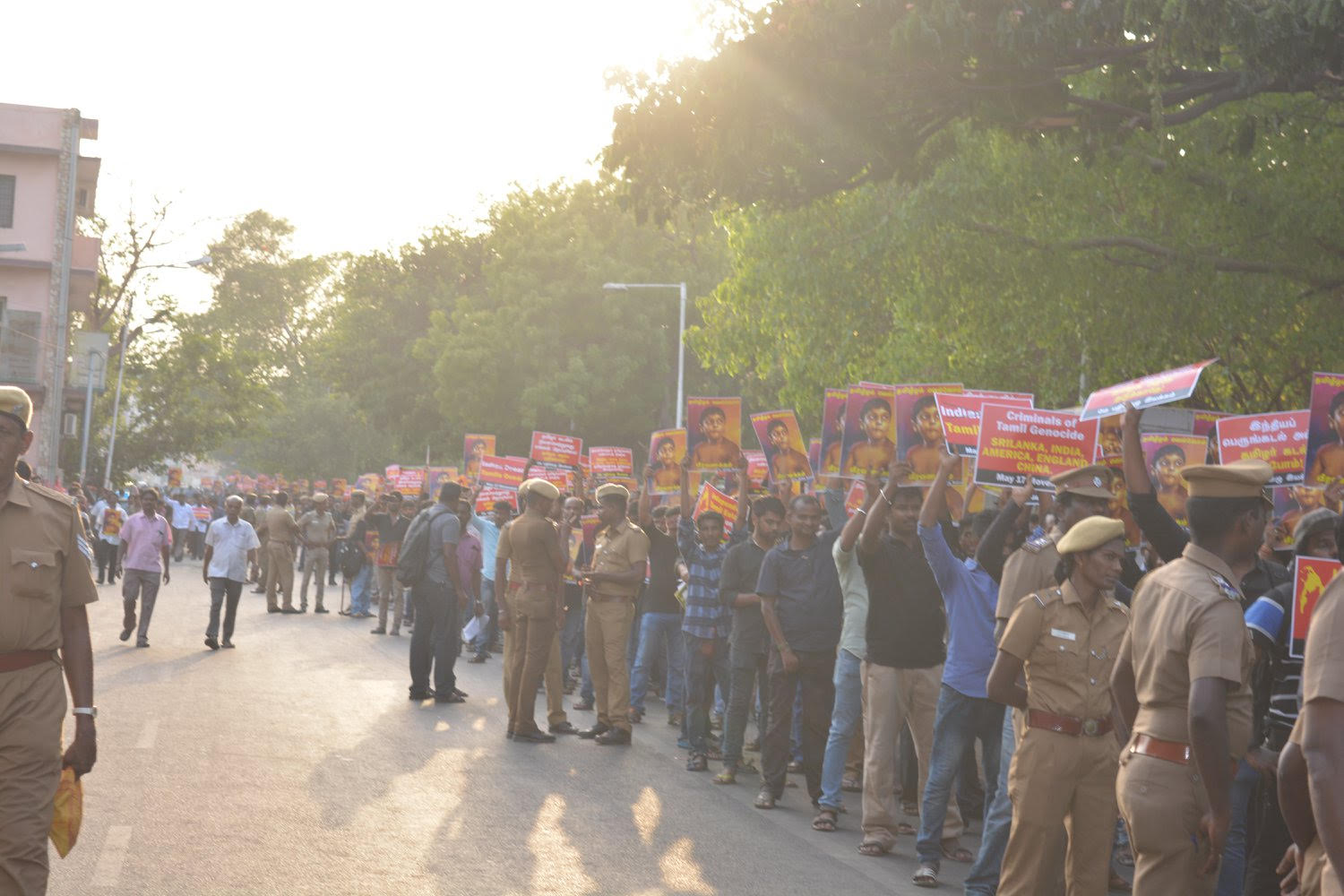 The rally, organised by May 17 Movement, took place despite police efforts to prevent participants from marching. Hundreds of officers were deployed to the area. 
Over 500 people were arrested during the event, Indian newspapers reported. See here and here.